The kitchen is often considered the heart of the home, where families and friends come together to cook, eat, and share their lives. Unfortunately, it is also a place where accidents can happen, especially if safety is not taken seriously. According to the National Safety Council, more than 100,000 injuries occur each year in the kitchen. These accidents can range from minor burns to serious injuries that require hospitalization. There is always a possibility that some types of hazards can happen without your fault, and in those cases, you can find a lawyer that will guide you through the case on glenellynchamber. In this article, we will discuss the common causes of kitchen accidents and how to avoid them.
Slippery Floors
Slippery floors are a major hazard in the kitchen. Water, grease, and other liquids can easily accumulate on the floor, making it slippery and dangerous to walk on. To avoid slips and falls, it's important to clean up spills and messes immediately. Use a mop or towel to wipe up any liquid spills, and sprinkle some baking soda or cornstarch on the floor to absorb any remaining moisture. Using a non-slip mat in front of the sink, stove, and refrigerator can also help prevent slips and falls. Additionally, consider wearing non-slip shoes while cooking, as they provide better traction and stability on slick surfaces.
Hot Surfaces
Burns are another common kitchen accident, and they can be caused by hot surfaces like stovetops, ovens, and toaster ovens. Always use oven mitts or pot holders when handling hot dishes or pans, and be sure to let them cool before touching them. Never touch a hot surface with wet or damp hands, as this can cause a steam burn. Keep a fire extinguisher nearby in case of a cooking fire, and avoid wearing loose clothing or jewelry that can get caught on hot surfaces. It's also important to keep children and pets away from hot surfaces to prevent accidental burns.
Sharp Objects
Knives, scissors, and other sharp objects can cause serious injuries if not handled properly. Always use a sharp knife, as a dull one can slip and cause a cut. When cutting food, always cut away from your body and keep your fingers clear of the blade. When storing knives, use a knife block or magnetic strip to keep them safely out of reach. Avoid leaving knives or other sharp objects on the edge of the countertop or sink, as they can easily fall off and cause injury.
Fire Hazards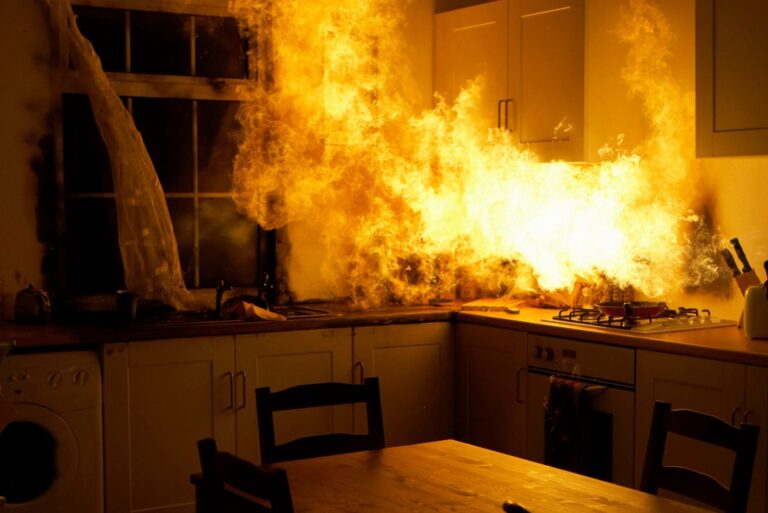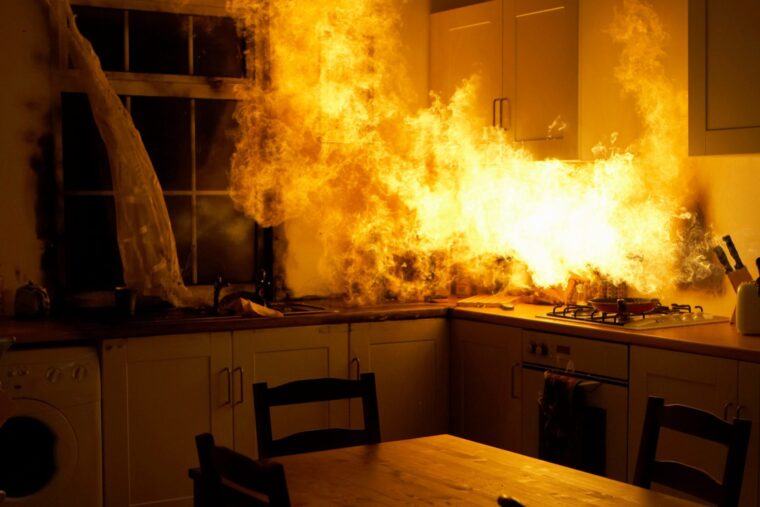 Cooking fires are a leading cause of kitchen accidents. To avoid fires, keep flammable items like towels, oven mitts, and paper towels away from the stove. Be sure to turn off the stove or oven when you are finished cooking, and never leave cooking food unattended. It's important to have a working smoke detector in the kitchen and to test it regularly to ensure that it's functioning properly. In case of a fire, have a fire extinguisher nearby and know how to use it.
Electrical Hazards
Electrical appliances like toasters, blenders, and mixers can pose a danger if not used properly. Always read the instructions before using an electrical appliance, and never use a damaged or frayed cord. Unplug appliances when not in use, and keep them away from water. Never use an electrical appliance with wet hands, as this can cause electric shock. If an appliance sparks or smokes, immediately unplug it and stop using it.
Poisonous Materials
Cleaning products, pesticides, and other chemicals can be poisonous if ingested or inhaled. Always keep these materials in a locked cabinet out of reach of children and pets. Use these products in a well-ventilated area, and be sure to follow the manufacturer's instructions. When using chemicals, wear gloves and eye protection to prevent skin and eye irritation. If a chemical is ingested or inhaled, call Poison Control immediately.
Improperly Stored Food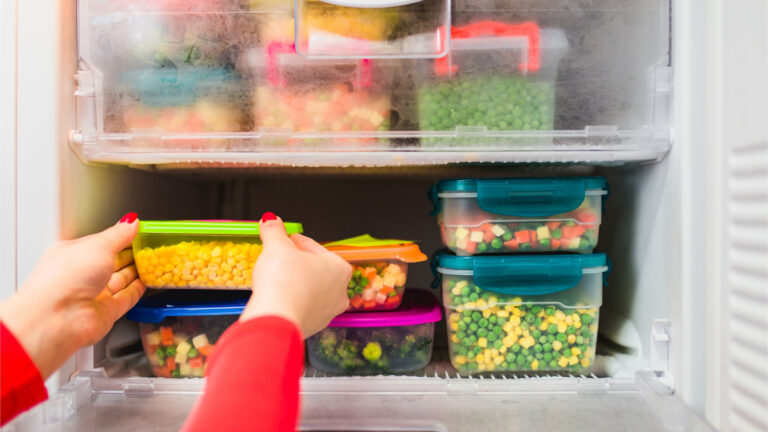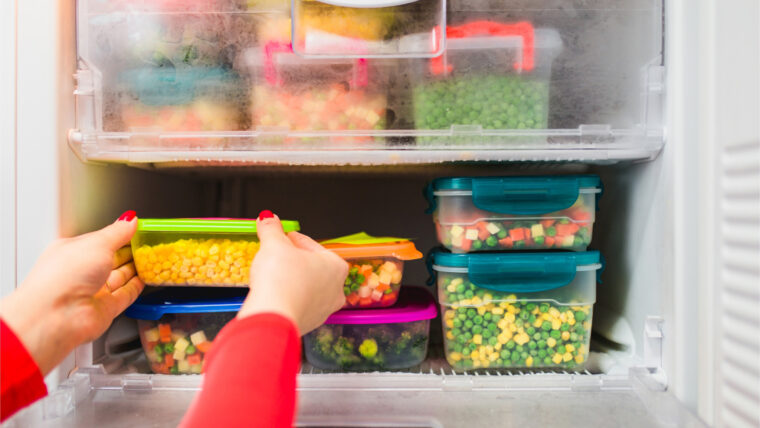 Improperly stored food can cause food poisoning, which can be serious or even fatal. Proper food handler training is essential to ensure that individuals handling food are knowledgeable about safe food handling practices. Always store food at the correct temperature, and be sure to refrigerate or freeze leftovers promptly. Use a food thermometer to ensure that meat and poultry are cooked to the correct temperature. Avoid cross-contamination by using separate cutting boards for meat and vegetables, and wash your hands and kitchen surfaces frequently to prevent the spread of bacteria.
Overcrowded Countertops
Overcrowded countertops can lead to spills, falls, and other accidents. Keep your countertops clean and clutter-free by putting away unused appliances and dishes. Only keep out the items you need for cooking and meal preparation. This will not only help prevent accidents, but it will also make it easier to find what you need and save you time in the kitchen.
Inadequate Lighting
Inadequate lighting can make it difficult to see what you're doing in the kitchen, which can lead to accidents. Make sure your kitchen is well-lit by using overhead lighting, under-cabinet lighting, or task lighting. If necessary, install additional lighting to ensure that your workspace is well-illuminated. This will help you see what you're doing and prevent accidental cuts or burns.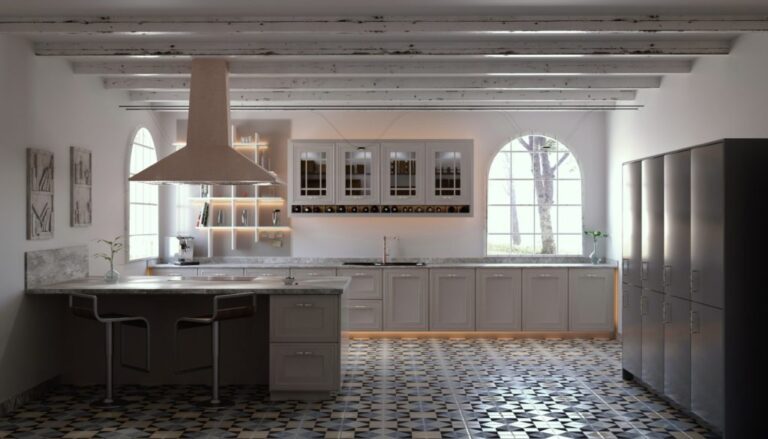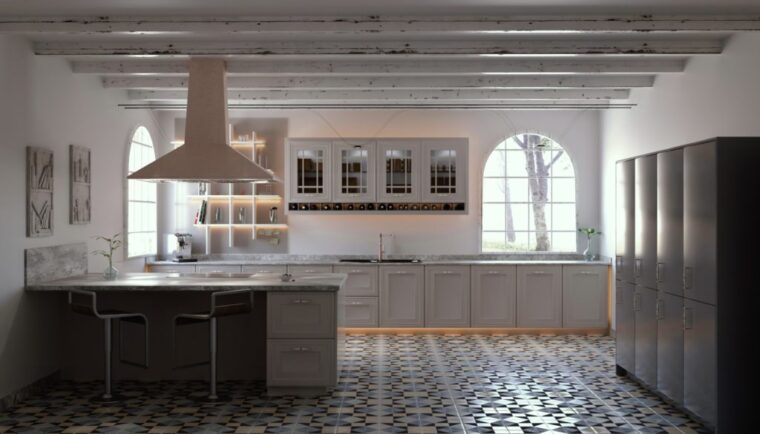 Lack of Knowledge
A lack of knowledge about proper kitchen safety can also contribute to accidents. Make sure you know how to use your appliances, knives, and other kitchen tools properly. Read the instruction manual that comes with each appliance and learn the proper way to use it. Take a cooking class or watch cooking videos to learn new techniques and safety tips. By increasing your knowledge about kitchen safety, you'll be better equipped to prevent accidents in the future.
Accidents can happen in the kitchen, but by taking a few simple precautions, you can greatly reduce the risk of injury. Clean up spills immediately, use oven mitts when handling hot dishes, use sharp knives, keep flammable items away from the stove, use electrical appliances safely, store poisonous materials in a locked cabinet, store food properly, keep countertops clutter-free, ensure that your kitchen is well-lit, and increase your knowledge about kitchen safety. By following these tips, you can enjoy cooking in a safe and accident-free environment.