Tea is a beverage that is most loved all around the world due to its refreshing taste.
Drinking tea is the second part, the first one is to prepare one.
Have you ever seen small particles floating inside your cup of tea after you have prepared it?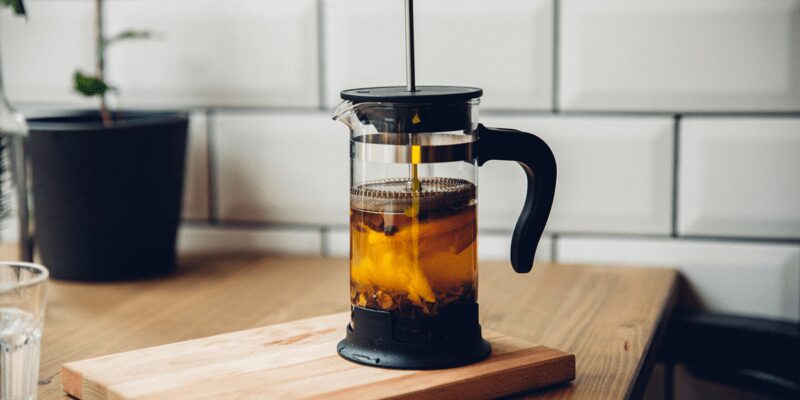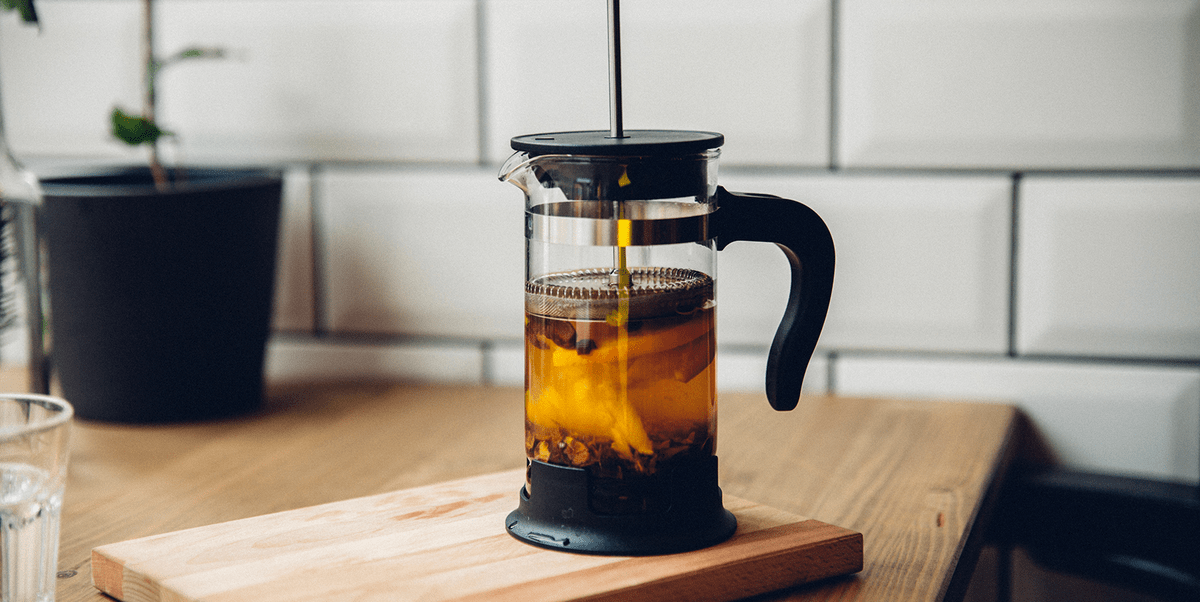 If this has happened to you and if this happens too often then it is now time to buy a new Fr4ench press for brewing tea. For a lot of years, the primary method followed to enjoy a cup of tea was to steep dry tea leaves and other spices. Many ancient cultures brewed tea in clay pots and after the tea had stopped steeping, they would cut the leaves.
The classic method of brewing tea has been replaced in many parts of the world since the introduction of tea bags in the early 1900s. Using a french press can be very useful as it can brew both tea and coffee for you.
Today we will review some of the best French Press for brewing Tea and also the right way to brew tea in a french press.
How to Brew Tea using a French Press?
Brewing or preparing tea using a french press won't require a lot of hard work and time. When you fill the container using loose tea and cover it with a press, you make a philter to keep the tea leaves out of the cup.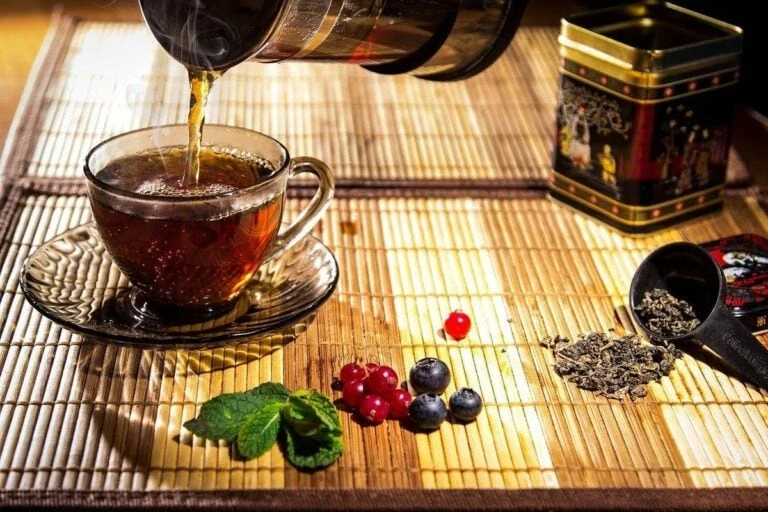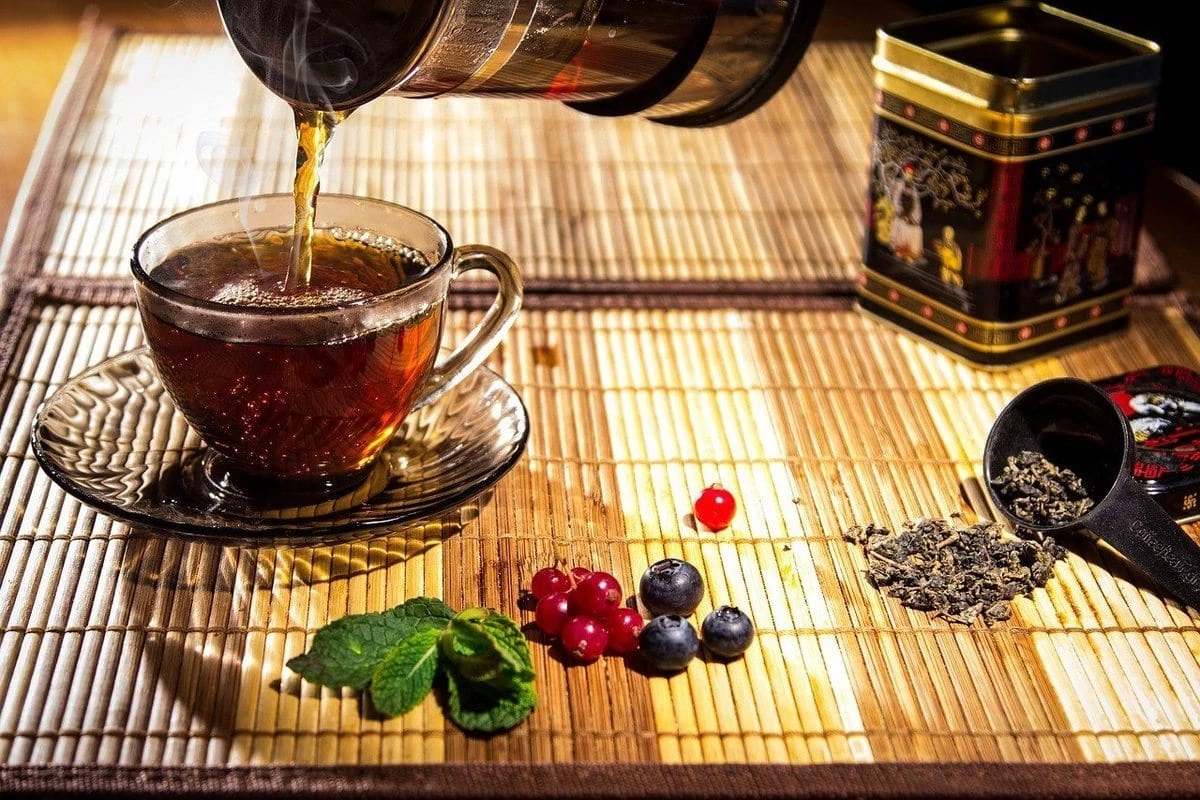 Brewing tea using a french press will need you to boil water in a separate container. Once you have boiled the water, pour it over the loose tea leaves and spices to allow the flavors to grow entirely. After your tea has stopped steeping you just need to simply press down on the plunger and pour your tea.
The French press has larger space to steep the tea therefore using a french press is most preferred for brewing tea. Tea lovers know how good tea tastes when brewed in a french press.
The taste variation is clear enough that many will never suggest using a tea ball or tea bag again.
Best French Press available to buy in the market
I have done good research and shortlisted some of the best french presses for you, this list of products is completely reliable and they are backed with performance. Let's quickly look at the best products available in the market.
Frieling Double Wall Stainless Steel French Press
This is the best french press offered by Frieling Double.
The design of this French press is amazing and it is constructed using highly polished stainless steel.
The handle of this french press is long enough which makes it very comfortable to hold and pour.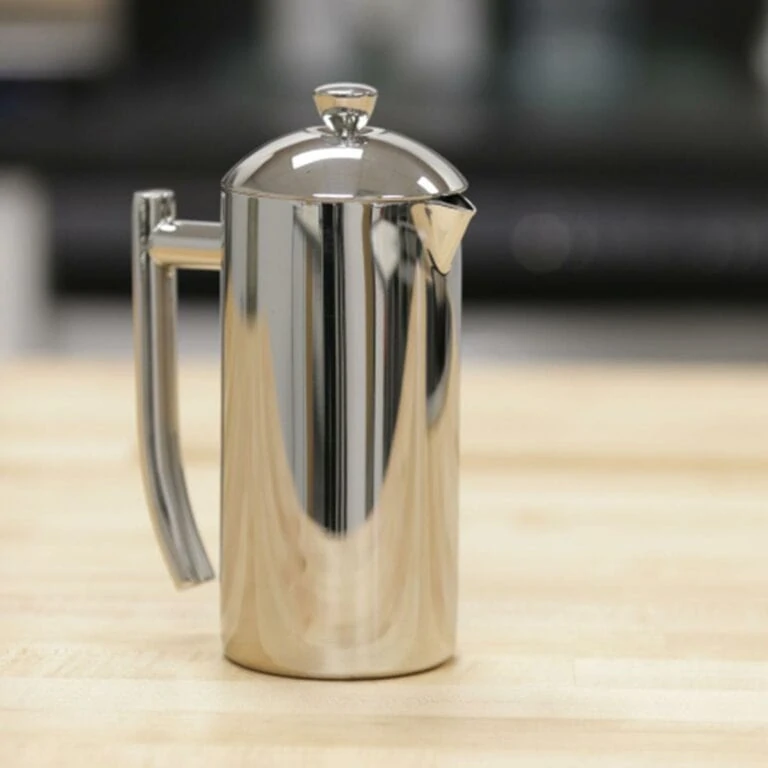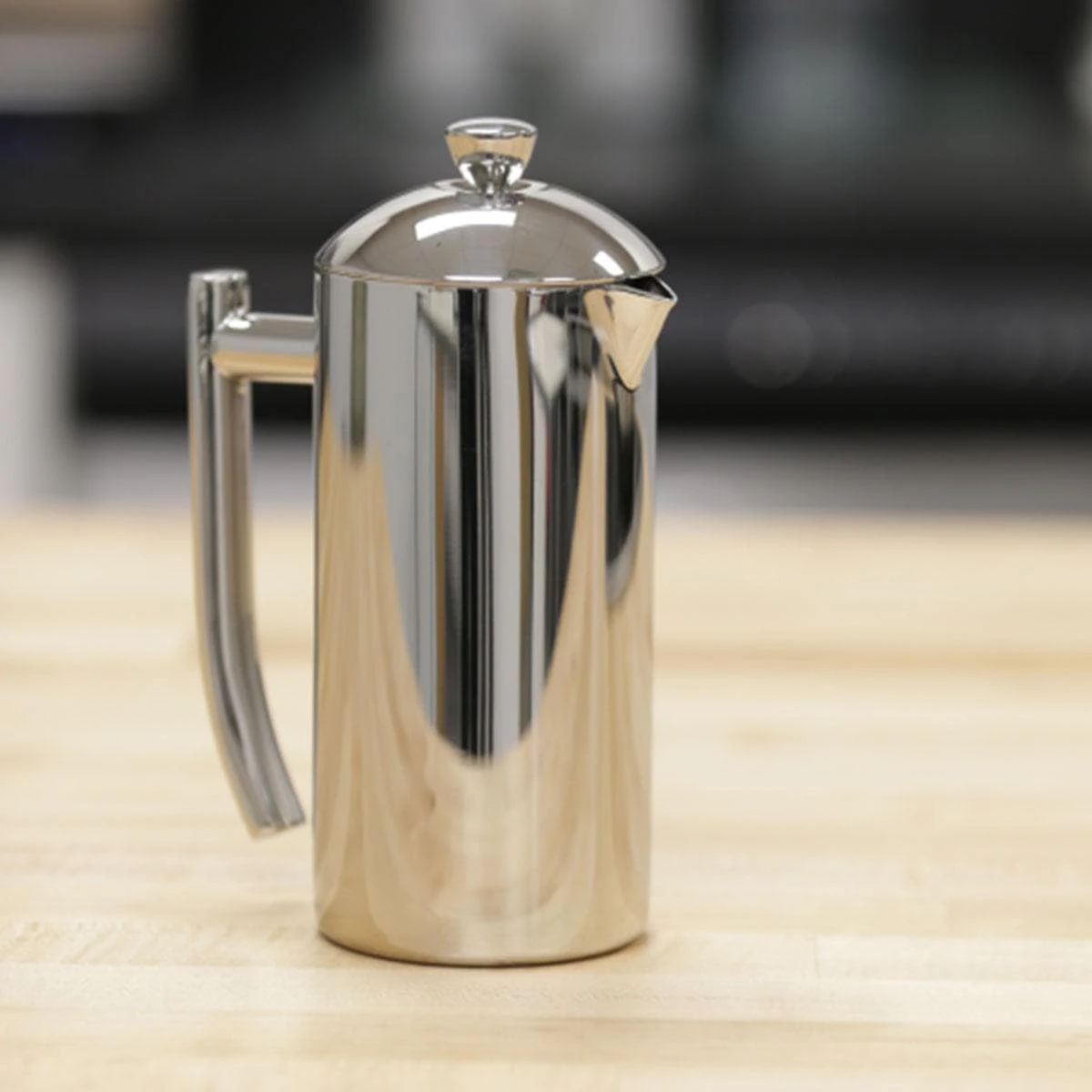 This french press has a two-stage filter that includes a pre-filter that helps to strain out the larger grains of tea and coffee. The second filter helps to remove sediments.
This product is designed using 18/10 stainless steel along with the construction of the double wall. This can retain heat up to 4 times more than a glass french press. The device disassembles quickly and is suitable for the dishwasher, and before cleaning, you do not need to disassemble the plunger.
Pros
Highly polished stainless steel
Long handle
Durable
Good heat retention
Cons
Heavier than other models
Little expensive
Click on this link to buy this French press
https://www.amazon.com/dp/B00ZZ98OHM
IdylcHomes KONA French Press Coffee Maker
This product from KONA is extremely useful and the most durable choice from our list. If you have a busy household then you cannot use a glass french press as it might easily break.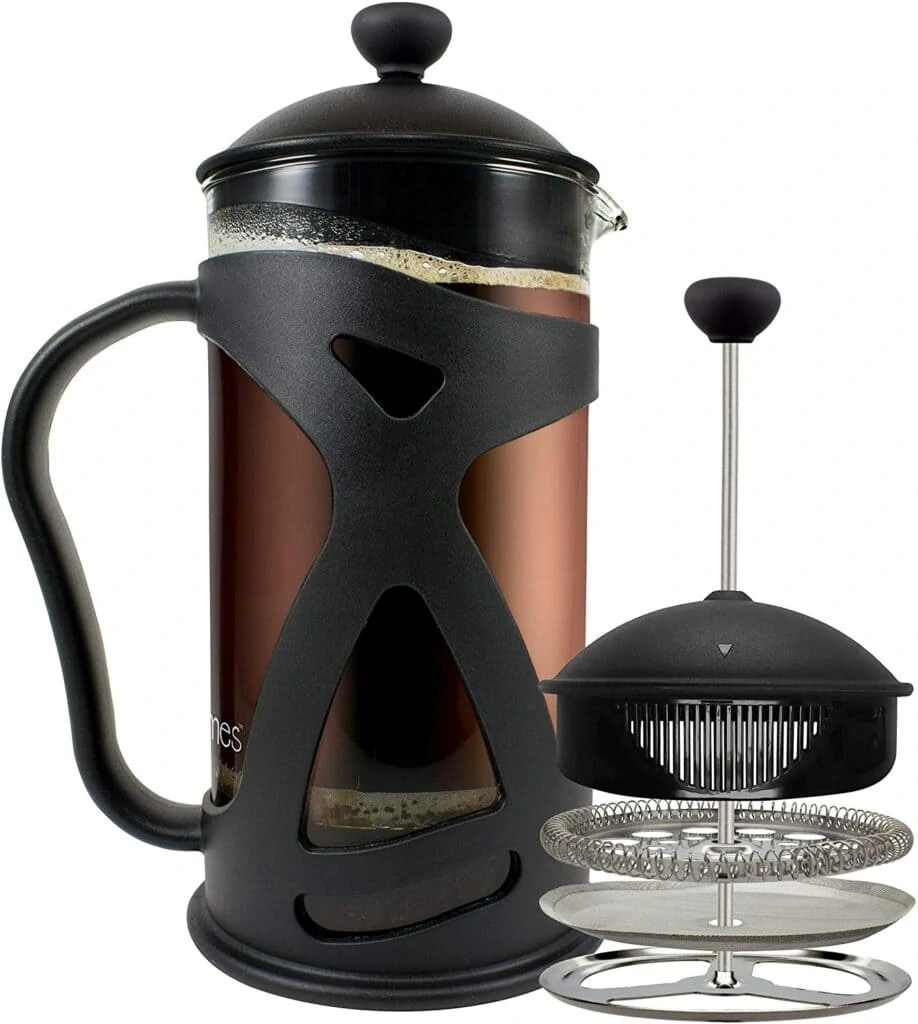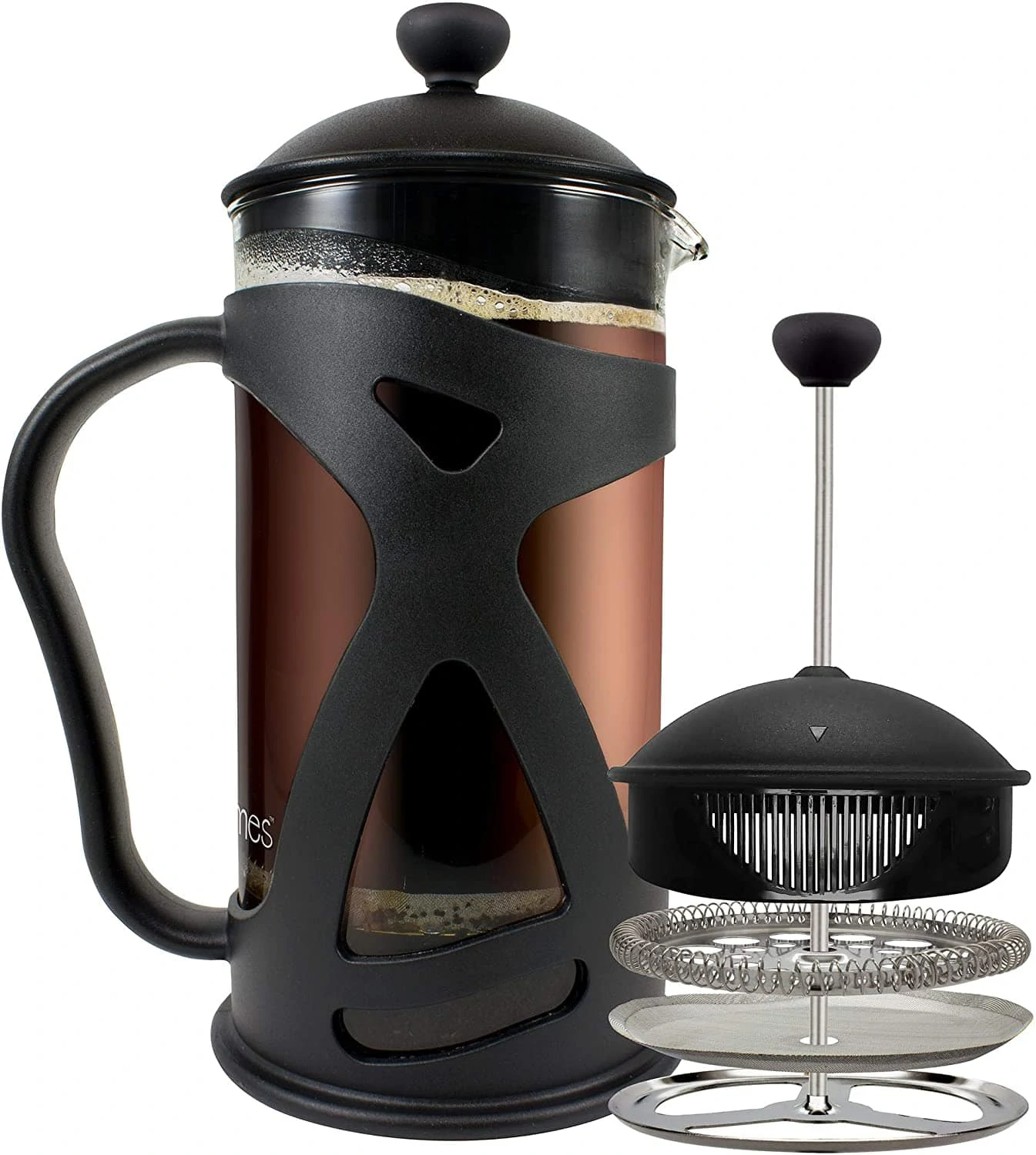 This French press offered by KONA has an insulated outer sleeve that helps in preventing chips, dings, or shattering. This is a very lightweight press and it can easily be carried due to the combination of glass and plastic sleeve.
With thousands of enthusiastic ratings, the item is an all-time favorite online.
Customers appreciate that it is well-designed, easy to clean, and delivers a tasty espresso punch, This choice is also dishwasher-safe, available in a 12 or 34-ounce range, which makes it much better for busy people.
Pros
It is affordable
Backed with a protective outer shell
Lightweight
Ergonomic
Cons
Only two size options available
Click here to buy this French press
https://www.amazon.com/dp/B00FMJDJ5C
Bodum Chambord French Press Cofee Maker
This Bodum Chambord French Press Coffee Maker is a well-known production company and they have several products that have different variants of the French press. In addition to a handle and base made of plastic, this French press comes with a borosilicate glass carafe to make it convenient for you to use and keep it clean.
This French press is available in different sizes, ranging from 12 to 51 ounces.
This plunger is made of stainless steel with a layered philter that helps to remove the smell of the oil and keep the earth behind it. It has a sleek style that can match any kitchen décor and is new.
Often the plunger can be a little bit wobbly. Other than that, it's decent value for dollars.
Pros
Reasonable
Stylish layout.
Comes in a broad range of sizes and finishes.
Cons
The plunger may be unsteady.
Click here to buy this product now
https://www.amazon.com/dp/B00005LM0R
Espro Coffee French Press P7
This French coffee press is made by a well-known Espro company that is known to all its clients.
This company manufactures some different products, but one of its principal products is the French press P7. It can withstand heat since it comes with a dual-walled stainless steel layout, and the basket is made of a very fine layer that decreases the usual grit contained at the base of your coffee. Since one of the high-quality items is this coffee maker, it is a little pricey.
But for your hard-earned dollars, it provides decent value as it will give you outstanding coffee every day. The scale of this item varies from 18 ounces to 32 ounces, and it also has four styles, including the exclusive Matte Black and Matte White options of Espro.
Pros
This amazingly absorbs heat.
Leaves minimum ground at the cup foundation.
Glittery layout.
Cons
They're not easy to scrub.
Click here to but this French press
https://www.amazon.com/dp/B011WTMNWA
Bodum Brazil Coffee Maker
This Bodum coffee maker is a budget-friendly style that will give you an excellent coffee cup. It can withstand heat, as the carafe is made of borosilicate glass.
Plastic consists of the handle and base. The stainless steel plunger along with a layered philter will keep the flavor in and out of the substrate. This manufacturer of coffee is safe from dishwashing.
With about 34 ounces of coffee, this is a big coffee maker and it will be sufficient for the whole family. As this coffee maker takes less time to function, if you are having a party, you can also make the second batch.
Pros
Cons
There is an unprotected glass carafe.
You may have some issues with the plunger's stability.
Click here to but this French press
https://www.amazon.com/dp/B000KEM4TQ
Some features to look at while buying a French press
While buying a french press you will notice that different products come with different features and these features are very useful. To receive the most out of your French press you need to find one with some of the necessary features.
The features you should be looking for are.
Material
For getting the best French press that is of the best quality and one that should long last with you, materials are the factor that plays a very significant role. A good french press is one which is made from quality materials.
In the French press, a glass jar is highly attractive, and many contend that a glass carafe provides a "cleaner" flavor than stainless steel or plastic. Glass can be good looking but it also tends to break easily whereas a stainless steel one will stay with you for a very long time.
Screen/plunger
These are one of the most important components of a French press, therefore, you should carefully think of them.
If you have a good screen or plunger this will make things easier for you while brewing a tea or coffee. You will appreciate owning a french press if you have a fine screen that filters out leaves as you prepare the tea. A strong plunger will help you avoid steeping the tea so that you don't have a bitter drink left.
Size
The size of the French press will be a very important factor determining its capacity and a lot of other factors. Even if you are going to brew one or two cups of tea it's always a great idea and I would personally recommend buying a large model.
This will help you to prepare tea in good quantities and you will enjoy it for the whole family. You are now making the move away from smaller tea receptacles such as tea bags and tea balls by using a French press. If you wish to enjoy some finely-brewed tea, avoid tight, cramped spaces.
Conclusion
Tea is one of the most favorite drinks.
Using a french press to prepare tea is the best idea.
A French press can give the tea a great flavor and help you to prepare it in large quantities.
Looking at the number of products available in the market it becomes very difficult to choose the best one so I have shortlisted some of the best products that are reliable and you can also choose from the list for buying.
I hope this information was useful and relevant to the questions you had in your mind before coming here. Now you might be having enough information about french presses that you can make a perfect buy.