Are you thinking about adopting a keto lifestyle?
The do's and don'ts of keto foods are understandable.
But you might be curious if there is anything you can drink except plain old water.
Pure water is best when it comes to keto drinks, but it is not the only choice.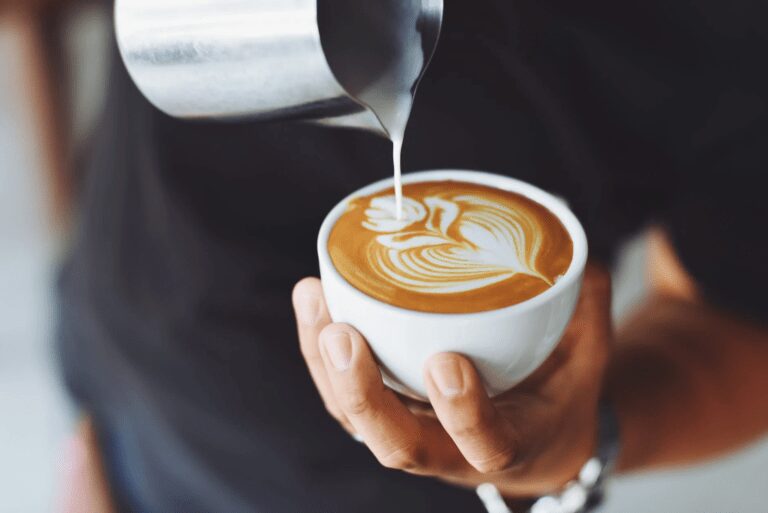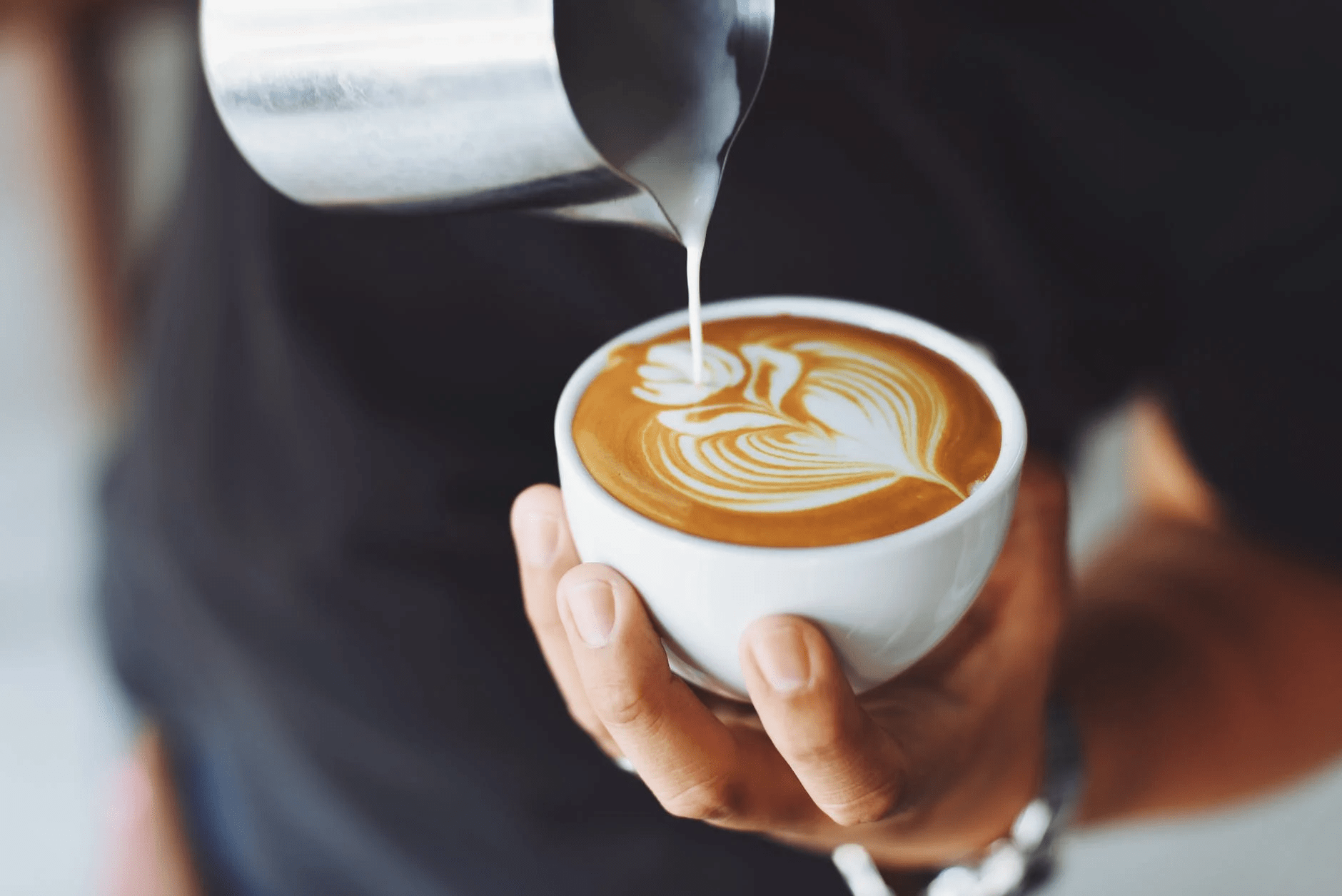 I know how hard it can be, as somebody who has suffered from carbohydrates and kept the extra weight off.
And, I'm aware that a diet that includes some of the stuff you enjoy to give up, such as coffee.
It is not one that I can commit to for a long time.
In this article, I will talk about whether you can drink a latte when you are on a keto diet and address many other keto-related queries.
Keep reading to find out more!
What is a Keto Diet?
"Ketogenic" is a term for a low-carb diet. If you wish to obtain more calories from protein and fat and fewer from carbohydrates, this concept is for you.
You will have to leave away much of the easy-to-digest carbohydrates, such as sugar, soda, pastries, as well as white bread.
How Does a Keto Diet Work?
If you consume fewer than fifty grams of carbohydrates a day, the body can gradually run out of fuel (blood sugar) that you can use easily.
Usually, this takes three or four days.
Then you're going to start breaking down fat and protein for nutrition, which will help you lose weight. It is termed as 'Ketosis'.
It is important to remember that it is a short-term diet that emphasizes weight loss rather than benefits in terms of health.
Weight Loss and Keto
To lose weight, people use a ketogenic diet more commonly, but it can help treat medical problems, such as epilepsy, as well.
But further testing in those fields needs to be undertaken.
In order to figure out if it's healthy for you to try a ketogenic diet, speak to your doctor first, particularly if you have type 1 diabetes.
In the first three to six months, a ketogenic diet might help you lose more weight than some other diets. To turn fat into energy, it requires more calories than it does to turn carbohydrates into energy.
It's also likely that you are more comfortable with a high-fat, high-protein diet because you consume less.
What is a Keto Latte?
A keto latte is a variation of the popular latte with coffee. It is made from an espresso coffee drink, good fat, and dairy-free steamed milk.
My keto latte is 100% milk-free and uses only wholesome ingredients focused on plants to help you burn fat when consuming a coffee drink that is easy to digest.
Although dairy is appropriate on a keto diet, it can be harder to digest, and this coffee that burns fat would be easy on your stomach.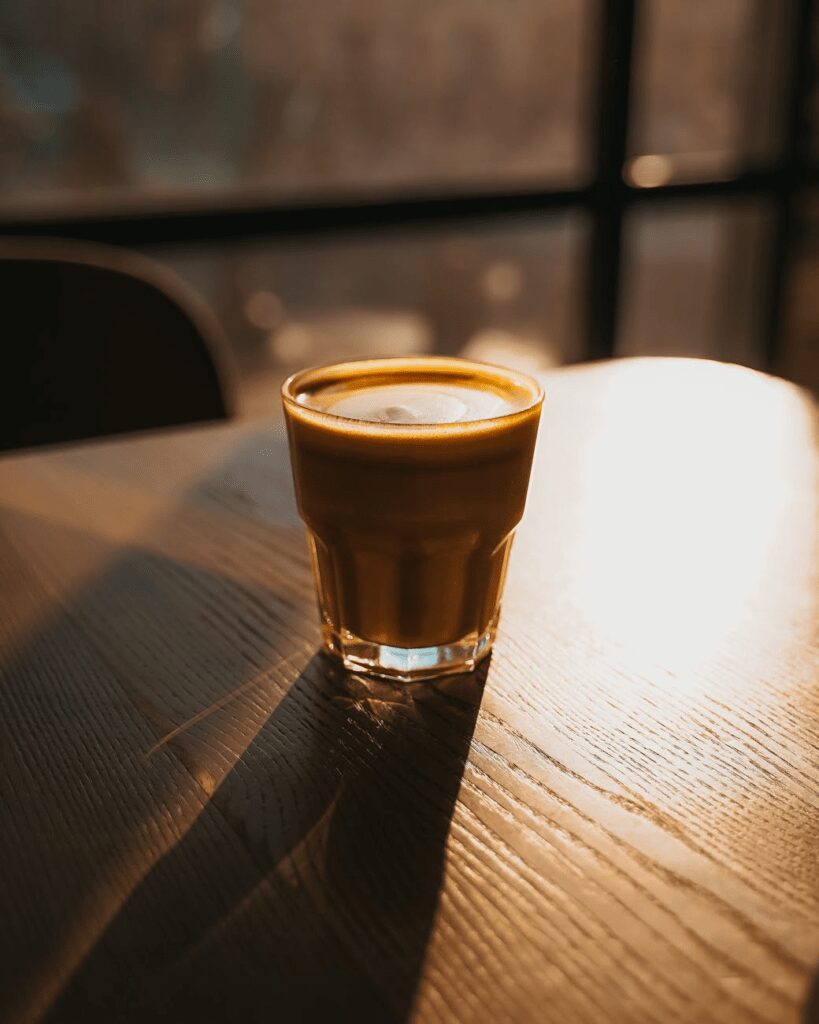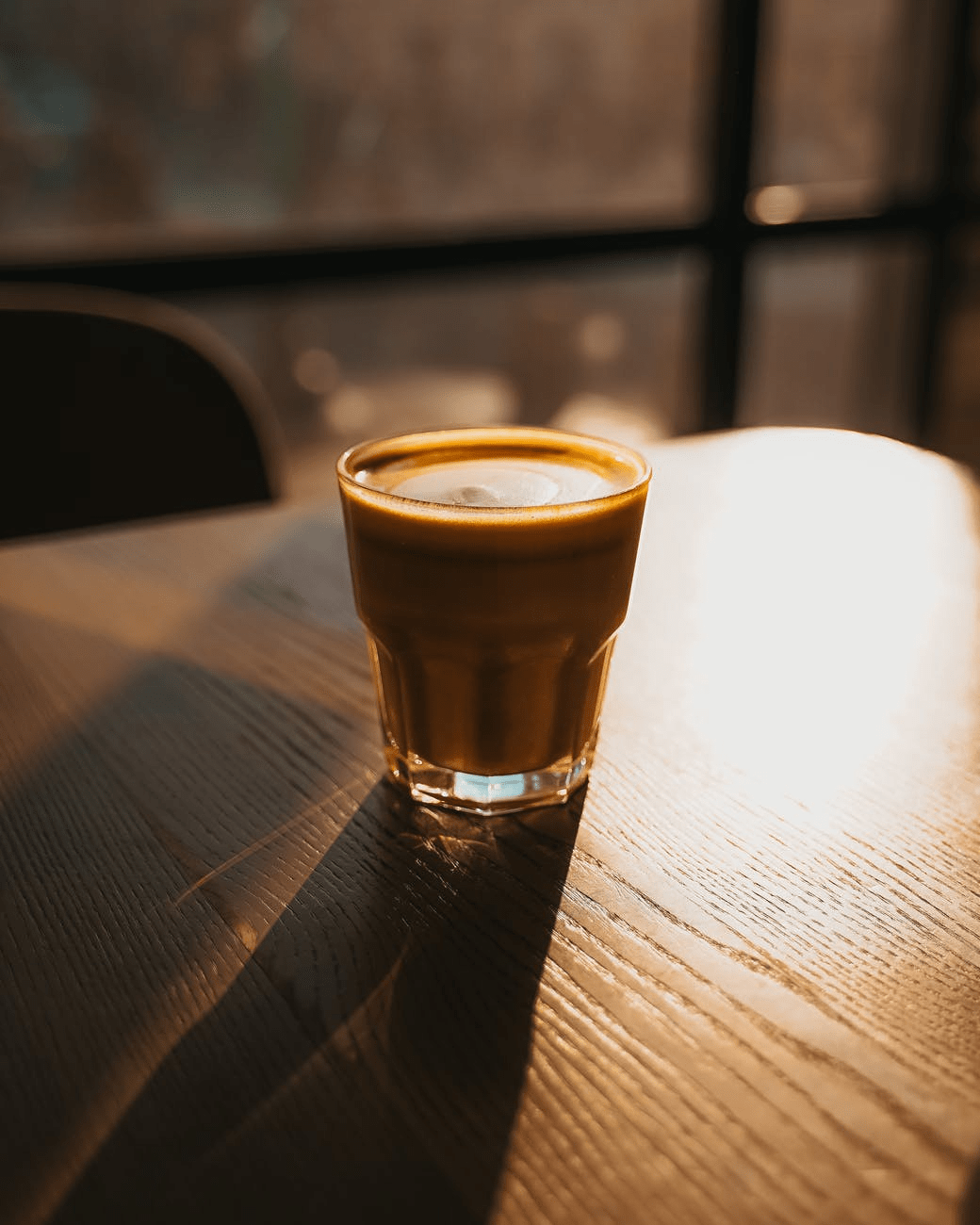 What is Bulletproof Coffee?
Bulletproof is a popular brand that produces a special coffee loaded with fat. It's so common that the ketogenic diet has become a fancy word for coffee made to help it. And it's like coffee or latte daily, but filled with extra fat. So you'll find MCT oil or occasionally coconut oil recipes including either butter or ghee.
When you do your intermittent fasting, bulletproof coffee may be used.
Since your blood sugar levels don't change with fat, bulletproof coffees won't break your fast.
That's because our keto bulletproof coffee, in addition to caffeine, has plenty of the beneficial fats that are completely necessary for going into ketosis.
Can I Drink Coffee and Tea on the Keto Diet?
Yeah. Keto-friendly is simple, unsweetened coffee and tea served black.
Even so, if you drink your coffee with milk, it could be a concern, since there are almost thirteen grams of carbs in one cup of whole milk.
It is advised to use heavy cream while you're on the keto diet. It has less than one gram of carbohydrates in a tablespoon.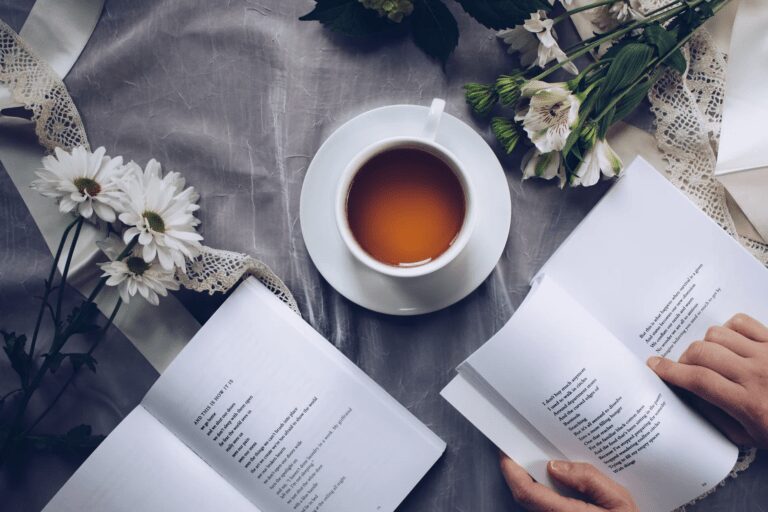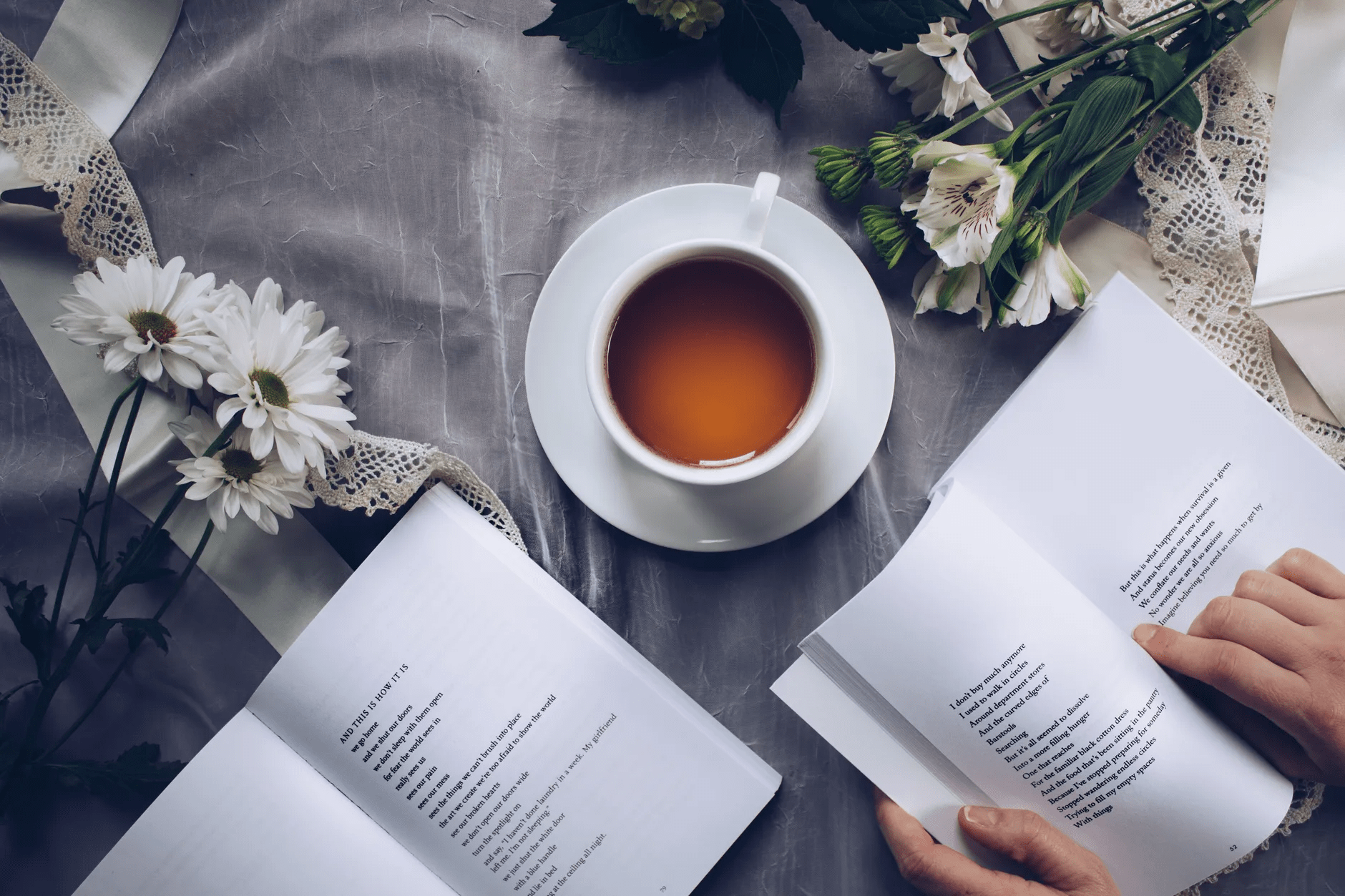 Particularly for people who miss flavored coffee or tea on the Keto Diet, there are also new, flavored creamers.
Look out for packaged coffee drinks that could be filled with carbohydrates.
Unsweetened sparkling teas that are super flavorful without added sugar are a healthy, on-the-go choice. Coffee lovers have lots of unsweetened choices to pick from.
Can I Drink a Latte on the Keto Diet?
I enjoy having a nice cup of coffee.
Yet I'm still trying to hold off the extra pounds. I just talked about having tea or coffee while on keto.
So, I thought, should I drink a keto latte? Here's what I found. Yeah, you can drink a keto latte. Just skip any sweetener (other than stevia) to use almond or coconut milk that is unsweetened.
Due to the certainty of how the two are related, even coffee drinkers struggle with the keto diet. If you're one of the coffee addicts like me, you may have brought up the question, "Can I drink a keto latte?" The bottom line is that it's possible.
Generally, a latte is made with espresso, which has no carbs, and two percent milk steamed with thirteen grams of carbs in an eight oz serving. Adding sweeteners will contribute substantially to the net overall carbohydrates.
As long as it's the right kind, nothing stops you from drinking your daily latte.
Which Type of Milk Should I Use For My Keto Latte?
In a latte, there are several distinct forms of milk you can use. Others are far more keto-friendly than others.
Whole milk and two percent milk are both pretty high in carbohydrates.
Many persons on keto, simply put, are seeking to restrict their carbohydrate consumption to fifty grams a day.
So just for your morning coffee, you don't want to exhaust ¼ of it.
So, non-dairy milk performs well for that cause. I'm talking about unsweetened coconut or almonds. Both are low in carbohydrates (1 gram per 8 ounces serving).
But most specifically, in plenty of locations, you will find those two.
The keto latte is also perfect with cashew milk and hemp milk. There is also just one gram of carbohydrate in eight oz for the unsweetened variants.
But both at convenience stores and at the supermarket, they can also be harder to spot.
Steer clear of oat milk and other non-dairy milk dependent on grain. In terms of carbs, they appear to contain even higher levels.
Coffee and Weight Loss
Too good to be real, it seems, but there are several findings that connect coffee and fat loss. When in ketosis, for food and control, the body burns fat. Consuming fat helps burn excess body fat. The intake of caffeine may have the following effects on weight loss:
Rises the bloodstream levels of adrenaline, which then causes fat tissues to begin breaking down fat cells.
Enhances the production in the brain of "feel better" hormones, so you feel more awake and have greater levels of energy. In exchange, this will increase fitness performance and help with weight loss.
Improves the metabolic rate at rest, which allows the body to burn extra fat even though you don't exercise.
How Can I Make a Keto Latte?
To make a Keto Latte, you need a few ingredients. I will list below any alternatives you may create to produce different keto bulletproof lattes according to your taste or availability of ingredients.
1) High-Quality Coffee
Espresso
To reach the 1/4 cup of espresso coffee, I used my Nespresso coffee machine to serve one long espresso. I propose that you bring home a mix of Nespresso coffee capsules.
Pick the strength of a coffee capsule that suits the time of day.
I suggest the highest coffee strength (capsule from 9 to 12 capsules) if you drink your keto latte in the morning. A level 6 or below would be safer for afternoon coffee drinkers to prevent the caffeine effect on your night's sleep. Use freshly made coffee if you're not using a coffee maker.
2) Healthy Fat
Cocoa Butter
Many keto latte recipes recommend that you use butter as a creamer. I don't even think it's easy to absorb and it's not for everybody to taste the butter in coffee. It is why I suggest that you use cocoa butter, a plant-based form of fat.
The fat used for the production of chocolate is cocoa butter. With a delicious 'white chocolate' taste, it has a perfectly soft feel.
There is no dairy, no sugar, a hundred percent pure plant-based fat, like oleic acid, a monounsaturated fat that lowers the risk of cardiovascular disease.
MCT Oil
On a keto diet, MCT oil comes in handy. MCT stands for Medium Chain Triglycerides. MCT oil can be used as a super fuel for the body. Your body cells burn MCT oil easily and use it, improving your fat-burning process, thereby helping you shed weight quicker.
Cream
I love using coconut cream as a dairy-free alternative, but if you choose, you could use heavy cream.
3) Dairy-Free Milk
Almond milk
I would recommend the Unsweetened Vanilla Almond Milk from Almond Breeze.
This almond milk has no added sugar, few net carbs, and when sprouted, it is the only milk-free milk that creates a lovely silky foam. It makes it much easier for your keto latte.
And trust me, it tastes better than that of the actual latte.
4) Add-ons (Optional)
Sugar-free sweetener
It's your choice whether you want to sweeten your coffee or not. I will recommend one or two teaspoons of erythritol or fruit sugar from Monk. If desired, you can also use stevia drops.
Cinnamon
Cinnamon not only gives the latte a delightful spicy taste but also helps to reduce the level of blood sugar, making this spice a perfect addition to a keto latte.
Vanilla extract
Use vanilla extract in your keto latte if you choose. Generally, I like the flavor of vanilla in my coffee, so I prefer to add it.
Tools Required to Make Keto Latte
Blender
You need a blender, some sort of blender that pulses a high-speed espresso with oils. It is this method that will produce the base of the keto latte, a tasty bulletproof coffee. You'll end up with two layers if you don't have a blender, one with coffee and one with oil. It's not going to be creamy and it won't taste good.
I use a quality blender from KitchenAid, but a basic NutriBullet will work quite as well.
Milk Frother
It's perfect for milk to foam almond milk. Making a creamy-smooth latte using Almond Breeze Unsweetened Almond milk is generally advised.
Bear in mind that this is the only brand that is so frothy! It makes the perfect foam for milk. You would not regret it!
Keto Latte Recipe
For making keto latte, you will first need a batch of bulletproof coffee. Here I will show you how to prepare the bulletproof coffee.
Ingredients Required
1/4 cup brewed espresso hot
One tablespoon MCT oil (or coconut oil)
Two tablespoons Heavy Cream (or Coconut cream)
One to Two teaspoon Erythritol (or Monk fruit)
10 gram Unsalted Butter (or Cocoa butter), weigh then melt.
Procedure
Add hot brewed espresso, MCT oil, cream, sugar-free sweetener and the cocoa butter in a blender.
To prevent lumps, melt this in the microwave for thirty seconds.
Blend on high speed for around thirty or forty seconds or until the oil is combined to the coffee.
It should form a creamy light brown coffee mixture.
Pour the mixture into a mug.
Set away while you froth the almond milk.
Next, for the latte, follow the steps mentioned below.
In a coffee frother, add unsweetened vanilla almond milk.
Push the start button of the frother.
The Almond Breeze almond milk forms a beautiful light foam after forty-five seconds.
Pour the hot frothed almond milk on top of the earlier coffee mixture.
If required, sprinkle ground cinnamon on top for additional taste.
Serve instantly.
Some Items to Buy to Help With the Keto Latte
If you are new to the keto diet and do not have the ingredients or the items mentioned in this blog article, do not worry! I will make life easier for you by sharing the best products you can use (and their Amazon links) when you are following a keto diet.
1) Nespresso Vertuo Next Coffee and Espresso Machine by De'Longhi
If you wish to go for an all-new style and finish for the perfect brewing experience, choose the newest Vertuo Nespresso coffee machine. The Vertuo Next Coffee and Espresso Machine by De'Longhi makes an exceptional cup of coffee with a smooth coat of cream, which is the hallmark of a genuinely excellent cup of coffee.
After contemplating buying a Nespresso for a little while, I bought the
Nespresso Vertuo Next Coffee and Espresso Machine by De'Longhi.
I like the Vertuo, particularly the petite size. The counter is not cluttered and is very convenient to use. My personal favorite is to have coffee hands down.
It's probably one of the best coffees I've ever had, the Intenso pod.
All-day every day, I enjoy my delicious coffee. The only disadvantage is that I can't figure out how to connect Bluetooth to the machine. I did not purchase it for that reason and, therefore, it doesn't make a big difference to me.
Features
The Nespresso Vertuo Next Coffee and Espresso Machine by De'Longhi uses capsule-specific brewing with barcode reading.
This Nespresso Vertuo unit provides the perfect in-cup results for each mix resulting in a silky crema on top of the coffee which is a trademark of a fine cup of coffee.
Pros
A capsule sealed with aluminum preserves the quality of coffee, but it is also environmentally friendly.
The recycling service of Nespresso makes it easy to return and recycle your capsules with residential and in-store choices nationally.
Vertuo coffee machine contains a welcoming package, which contains a collection of twelve Nespresso Vertuo coffee capsules, providing an overview of the different size and flavor choices.
Cons
The coffee maker might leak.
Some Amazon reviewers feel that the crema isn't that good.
Follow the link and check out the product on Amazon: https://www.amazon.com/Nespresso-DeLonghi-ENV120W-Espresso-Machine/dp/B084GY7284/
2) Nespresso Capsules OriginalLine
The extensive collection of Nespresso Capsules OriginalLine will let you explore the rich flavors and differing notes of the Nespresso Capsules. This variety pack offers a strong offering to put the sense of taste in the espresso zone.
I look for the highest quality taste and the wonderful aroma that comes with coffee.
From the boxes to the unit, the milk fother, and quick cleanup, I can't tell enough about this product. In my house, I have an Italian wonder, and folks assume I'm a top tier espresso maker. In reality, it's all Nespresso.
Features
The best-selling Nespresso capsules in this Nespresso OriginalLine espresso coffee pod pack include ten each of the following:
Capriccio
Ispirazione Roma
Ispirazione Genova Livanto
Ispirazione Firenze Arpeggio
Ispirazione Ristretto
Pros
Delicious coffee beverage
A capsule sealed with aluminum preserves the quality of coffee, but it is also environmentally friendly.
The recycling service of Nespresso makes it easy to return and recycle your capsules with residential and in-store choices nationally.
Nespresso Original Line offers a full range of espresso coffee. From a milder fruity espresso to the short Ristretto.
Make recipes with or without milk.
Cons
Some Amazon reviewers stated that they received crushed cups throughout
Follow the link and check out the product on Amazon:
https://www.amazon.com/Nespresso-Capsules-OriginalLine-Medium-Espresso/dp/B08FT3RVWS/
3) Blue Diamond Almond Breeze Unsweetened Vanilla, 32-ounce (Pack of 6)
Ingredients
Water Purified
Almond(s)
Tapioca Starch
Flavour(s)Natural Vanilla
Other with Flavour(s) Natural
Calcium Carbonate
Salt Sea
Potassium Citrate
Carrageenan
Soy Lecithin
Vitamin A
Palmitate
Vitamin D2
D-Alpha Tocopherol (Vitamin E Natural)
Features
Unsweetened vanilla non-dairy beverage
32oz carton
Comes in a pack of six
Pros
Tastes good
Perfect for mixing into smoothies as well as drinking straight away because it is unsweetened
Cons
Amazon reviewers state that the safety seal was missing while purchasing the Blue Diamond Almond Milk.
Follow the link and check out the product on Amazon: https://www.amazon.com/gp/product/B00474AL2M/
4) Premium MCT Oil derived only from Non-GMO Coconuts by the Sports Research Store
Like I mentioned before, Medium-chain triglycerides (MCTs) are a type of fat that may help your body achieve Ketosis.
Features
Hundred percent sourced from coconut
No Palm Oil.
Contains the full spectrum of MCTs including Lauric Acid.
Premium MCT Oil derived only from Non-GMO Coconuts by the Sports Research Store is Non-GMO Project Verified
Third-party certified Keto, Paleo, and Vegan Friendly
Pros
MCT Oil is odorless, tasteless, and can be substituted with traditional oils.
Add to protein shakes, coffee, or any other types of drinks.
If you don't see results within ninety days, return your item for a refund.
Follow the link and check out the product on Amazon: https://www.amazon.com/gp/product/B00XM0Y9SE/
In conclusion, it can be frightening to still want plenty of your favorite stuff to eat and drink while on a keto diet.
Fortunately, for not forcing you out of ketosis, there are a lot of coffee drinks that work well. One of them could be a latte, served the proper way.
I had broken down various forms of milk used in lattes in this post, and which works well on keto. Then, I provided a recipe to make a keto latte as well as the items you could buy from Amazon.
Right now I'm sure you will know the answer to the question, "May I drink a keto latte?" is, "A definite yeah, of course!"