Do you think of making coconut milk coffee, yoghurt or even a dipping sauce for your momos?
There are plenty of ways to use coconut milk – to learn more about all these delicious ideas, click here!
Then you head to the store and find out that coconut milk is available in both forms:
A can and a carton?
Have you ever wondered, what is the difference between the two?
They look and seem pretty much the same.
After all, coconut milk is coconut milk, right?
Most people think that coconut milk from both the can and carton are the same.
But on the other hand, it matters which product you pick.
The distinctions in fat content and texture will considerably change the flavour.
Don't feel lost.
I'm going to make sure that, after you read this blog post, you will know which one to use when.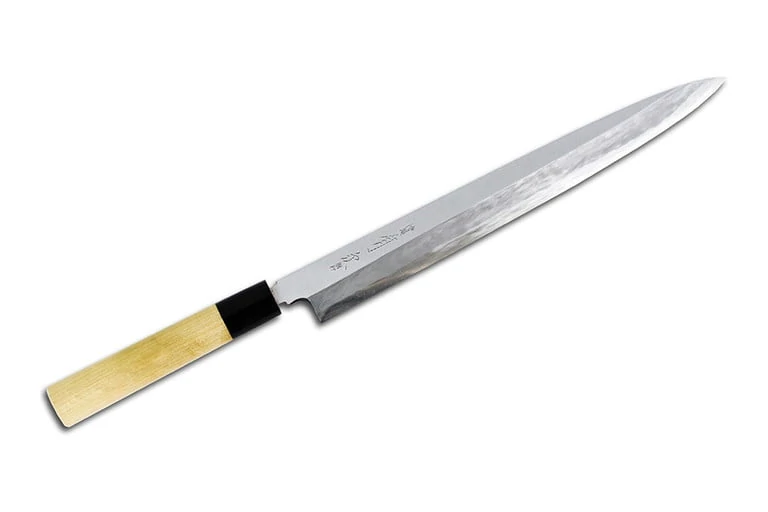 What is Coconut Milk?
First off, I'll take you through a quick brief on what coconut milk is and what it could be used for.
If you haven't used coconut milk, I'm pretty sure you will want to, after reading this article.
Also, you could maybe find your absolute favourite dairy-free alternative.
It is not exactly milk in the dairy context but has nearly the same level of creaminess.
Usually, this same type of cooking arrives in a can and varies a lot from the non-milk replacement cartons, that cooks use for milkshakes and cereals.
People usually get confused between coconut water and coconut milk.
I have had a lot of people ask me what is the difference. Note that:
Coconut milk originates from the white content of the coconut
But on the other hand, coconut water is the liquid inside a coconut
Companies grate the insides of mature coconuts while making fairly thick milk, then press it by cheesecloth to obtain the liquid.
Coconut milk may be dense or light.
Thick milk conserves more fat than fine milk.
From the squeezed coconut flesh remaining inside the cheesecloth arises thin coconut milk. Manufacturing companies blend it with warm water then drain it a second time using a cheesecloth. The subsequent material is considerably lighter.
Regardless of whether canned or boxed, coconut milk is becoming a popular classic.
This item is simple to use.
It miraculously converts everyday ingredients into extravagant foods with exceptional flavours.
Because of usual separation, coconut milk must be shaken before the cans open.
An intensive shake must do the job to correctly mix the item before use.
Coconut milk can be used in many dishes from around the globe to use the entire coconut as a foodstuff. Keep reading for more on the variation among both canned coconut milk and carton milk.
Canned Coconut Milk
Canned coconut milk comes in two primary variants: lite (often called light) and full-fat. Each kind has unique water to fat proportion. As you might already know, light has the most water content. Canned coconut milk also comes as a 100% fat coconut cream. Generally, coconut cream is often used in desserts or other high-fat recipes.
Once my friend asked me what she should do if a dish asks for coconut milk and doesn't specify which one. If that is the case, I would say that you should confidently presume it requires coconut milk which is whole fat. For several Asian recipes, canned coconut milk is a major element.
These are the ingredients listed on a can of coconut milk: Organic Coconut extracts 60%, water. I found it on this website: https://www.souschef.co.uk/products/aroy-d-coconut-milk-400ml.
The contents are accurate. Any other canned coconut milk label I've come across contains pretty much the same. On the other hand, coconut milk in a carton, contain additives. I will explain this when I talk about coconut milk in a carton.
Perks of Using Canned Coconut Milk
The coconut milk flavour stays natural, with no preservatives.
No additional industrially produced sugar or additives are needed to make canned coconut milk storage-stable.
Carton Coconut Milk
Boxed coconut milk contains excessive water for culinary uses to retain any significant flavour. But it has many advantages as a drink. Coconut milk has a greater fat level in its original form. It is not exactly anything that should be consumed directly. Coconut beverage (aka boxed milk) dilutes coconut milk into a drinking state, making it perfect for cereals or smoothies. The simple white milk has a comparable taste to cow's normal milk but has a unique coconut taste.
Some coconut cream and gourmet coconut dairy products are starting to appear in cartons or tetra-packed boxes in the supermarket. Ensure products are checked to guarantee they are fresh coconut milk and best suited for preparing food.
Boxed coconut milk is usually used as a substitute for cow's milk. It could be found in either the milk section or in the shelf-stable milk portion. It provides us with a plant-based, no-sugar and lactose-free substitute.
The ingredients of So Delicious coconut milk from a carton is:
Organic Coconutmilk (Filtered Water, Organic Coconut Cream), Contains 2% or Less of: Vitamin and Mineral Blend (Calcium Phosphate, Magnesium Phosphate, Calcium Carbonate, L-Selenomethionine [Selenium], Vitamin A Acetate, Vitamin D2, Zinc Oxide, Vitamin B12), Organic Sunflower Lecithin, Gellan Gum, Organic Locust Bean Gum, Sea Salt.
Reference: https://sodeliciousdairyfree.com/dairy-free-foods/
This is from another brand, Silk Original Coconut Milk:
Coconutmilk (Filtered Water, Coconut Cream), Cane Sugar, Contains 2% oR less of: Vitamin and Mineral Blend (Calcium Carbonate, Vitamin A Palmitate, Vitamin B12, Vitamin D2), Sea Salt, Natural Flavor, Sunflower Lecithin, Locust Bean Gum, Gellan Gum
Source: https://silk.com/plant-based-products/coconutmilk/original-coconutmilk/
Carton coconut milk happens to contain processed sugar. Synthetic vitamins are also introduced, which are processed chemically and can be tough on your liver. Lab tests have shown vitamin A Palmitate to speed up cancer.
You may want to steer clear from the 'natural flavours' you arent sure of. According to Karissa's Vegan Kitchen, "Unfortunately, this is an area where brands don't have to disclose what 'flavors', exactly, they are using – and a lot of the the time, these 'flavors' are chemically processed and contain preservatives."
Note the components carefully, as such items also include unknown ingredients. Make sure you're going for no sugar and simple ingredients to prevent additional sugar you may not be asking for.
Benefits of Coconut Milk
Dustin Hoffman rightly quoted, "The two basic items to sustain life are sunshine and coconut milk." Who wouldn't agree? Whenever I think about which option is beneficial than the others, coconut milk often comes to mind. Recently, the chatter has been all about coconut milk's benefits.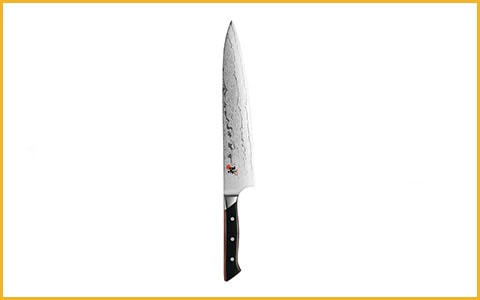 Here are some of the health benefits of coconut milk listed below:
Calcium and Vitamin D
Coconut milk is an essential source of calcium, as well as vitamin D. Calcium and vitamin D are the bone-strengthening power duos that you don't want to skip out on. As the pair supports and enhances bone strength and system, its valuable phosphorous and manganese composition contribute further to bone health.
Helps to Lose Weight
Coconut milk is high in short/medium-chain triglycerides known as good fats. On the other hand, longer fatty acid chains are deposited selectively in the body which contributes to weight gain. We maintain the sensation of satiation that allows you to consume less, and stop the hunger pangs. Furthermore, unlike longer fatty acid chains, they are more likely to transition to energy.
Help Deter Cardiovascular Disease
Coconut milk is believed to raise good cholesterol levels in the body. Scholarly study now proves that coconut milk can contribute to minimizing bad cholesterol content in the body if taken in small amounts. While saturated fat is deemed dangerous to wellbeing, the current study is beginning to recommend otherwise. Saturated fat may not be as cardiovascular-clogging as had formerly been believed.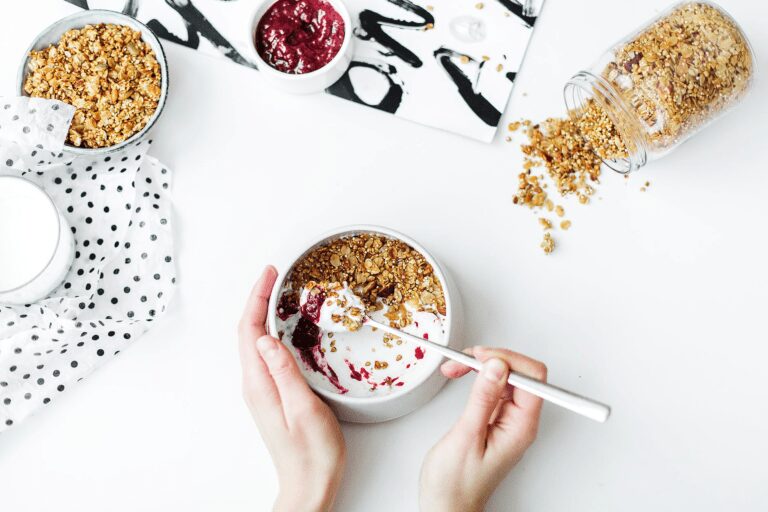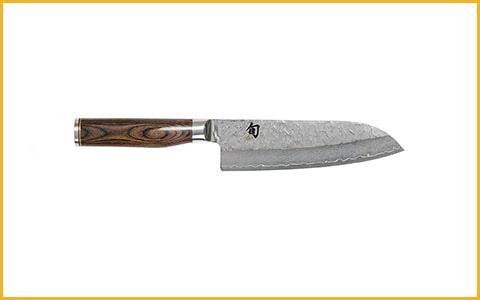 If you're hunting for a cow's milk substitute, consider coconut milk in a smoothie or cereal for a nutritious switch. HDL cholesterol has anti-inflammatory effects which protect the lining of the blood vessels. LDL cholesterol facilitates plaque formation in the blood vessels and causes irreversible narrowing. When blood vessels responsible for providing the heart muscles are restricted, it can lead to a heart attack.
Preventing Anaemia
Coconut milk contains a fair amount of iron. Iron is a critical element for producing stable red blood cells with regular amounts of haemoglobin. Introducing coconut milk into your eating habits will help you prevent anaemia, which also arises from insufficient consumption of iron.
Glowing Skin
Coconut milk, when applied to the body, helps preserve the elastic properties of the skin. This significantly prevents the development of wrinkles and gives you a younger look. It's said the antibacterial agents lead to the treatment of acne. Women around the globe are now using coconut milk to remove cosmetics.
Hair Strengthening
Lately, coconut milk has become famous for its use as a safe hair strengthening product. Its high-fat content serves as a sealant to retain the moisture. Coconut milk when applied to the hair significantly reduces dandruff and improves an itchy scalp. That is because lauric acid has antibacterial and anti-fungal qualities.
Improves Digestive System
Coconut milk has lauric acid, recognised for its anti-septic features. It helps the body to fight bacteria, viruses, and fungi-infections. A study conducted in The Philippines has shown that kids with pneumonia reacted quicker to antibiotic and coconut milk therapy compared with patients with only medications.
Anti-Inflammatory Effect
Coconut milk helps to minimize joint pain and swelling. Sugar is believed to be causative of inflammation. Replacing it as a sweetener using coconut milk may provide promising effects for people with auto immune-inflammatory diseases such as arthritis.
Antioxidants
Coconut milk is abundant in vitamin E as well as vitamin C well known for their antioxidant effects. Mostly during the cycle of metabolism, our body tissues attract free oxygen radicals. They are detrimental to cell functions and make a significant contribution to tumour growth and ageing. Coconut milk containing antioxidants tend to nullify these toxic compounds.
Improves Gastrointestinal System
Coconut milk consists of Zinc, a mineral which helps to refresh the cells lining the intestinal wall. This stops the translocation of unhealthy bacteria into the blood system from the intestinal lumen and decreases the occurrence of diarrhoea. Coconut milk also provides a safe replacement for lactose-intolerant people.
Electrolyte Equilibrium
Coconut milk is abundant in electrolytes like potassium, magnesium and phosphorus. Potassium is important for sustaining a proper heart rate. Especially essential for the good working of the body. Magnesium is needed for a strong immune system and regular nervous and muscular functioning.
Phosphorus is a crucial building block to teeth and bones. Through incorporating coconut milk to your meals, you guarantee the body has an adequate amount of phosphorus to fulfil these necessities.
Recipes Using Coconut Milk
Canned coconut milk is a perfect product to prepare food. Try using it for sauces, spicy curries or cakes. These are a few recipes which are my personal favourite. Hope you like them!
Coconut Rice
Ingredients
Two cans of Coconut milk 400ml
One kg basmati rice
Three finely chopped onions
One tablespoon sunflower oil
One tablespoon butter
Recipe
First, slowly and carefully cook the onions in oil in a medium pot with a lid
Add the rice and simmer for a few minutes. Keep mixing, until it is very fluffy.
Pour two cans of water to coconut milk.
Bring to a moderate boil, mix, then close the lid
Reduce the heat to the least level and simmer for 10-15 minutes
Periodically scrub the surface with a wooden spoon to avoid it from adhering.
The rice supposed to be sticky and flavorful, but not soggy. Make sure it is a bit crunchy but not overcooked.
Tip into a large bowl that's going to fit into a microwave and cover it with cling wrap.
Cool for up to a day, before ready to serve.
Finally, poke an opening in the cling film.
Microwave on high for eight minutes, stirring halfway until hot and cooked through the opening.
Add a little salt and mix with a fork to split down the rice.
Credits: https://www.bbcgoodfoodme.com/recipes/coconut-rice
Satay Soba Noodles
Ingredients
1/4 cup well-shaken canned unsweetened coconut milk
3 tablespoons creamy peanut butter
2 tablespoons soy sauce
1 1/2 tablespoons bottled lime juice
1 tablespoon water
2 teaspoons light brown sugar
1 1/2 teaspoons Sriracha chilli sauce, plus more for serving
1/8 teaspoon ground ginger
6 ounces uncooked soba noodles
1 1/2 cups frozen shelled edamame
2 tablespoons toasted sesame oil
1/4 cup roasted salted peanuts
Recipe
Whisk all the following ingredients together until smooth and keep it away.

Coconut milk
Peanut butter
Soy sauce
Lime juice
Water
Brown sugar
Sriracha
Ginger

Cook the noodles (in salted water) as per product instructions
Add edamame in the last two minutes of the cooking process
Drain
Under cold water rinse the noodle mixture
Drain properly again, and put in a wide container
Add oil
Add peanut sauce
Split the mix into four cups (Since this recipe serves four. The serving size is about 1 and 1/4 cups)
If needed drizzle with Sriracha.
Sprinkle with nuts, and sesame seeds if required.
Credits: https://www.myrecipes.com/recipe/satay-soba-noodle-bowl
How to Make Your Own Coconut Milk
Two cups of shredded coconut (unsweetened)
Three to four cups of water
Salt (just a pinch)
Recipe
To a high-speed blender, add coconut, three cups (720 ml) of water, salt and some other additional add-ons. You could use dates, vanilla extract, maple syrup, cacao powder or whatever you like.
Top with lid and protect with a cloth to make sure it does not spray.
Blend for around two minutes, just until the combination appears to be well mixed.
To test flavour and sweetness, scoop out a small sample with one spoon. Add dates, sugar, or vanilla whichever desired. If too dense, apply remainder one cup of water.
Pour the mixture over a large bowl, a very thin towel or a clean T-shirt.
It comes out well with either via a very slim washcloth or a nut milk bag from a single strain.
The pulp may be used for bakery products or added to cereal, milkshakes.
Credits: https://minimalistbaker.com/how-to-make-coconut-milk/
In conclusion, we discussed coconut milk- what it is, what it could be used for, how it can be made from scratch, as well as what are its benefits. Most importantly, I talked about the topic, 'Is Coconut Milk in the Can the Same as the Carton'. By now, you will know that the answer to this question is a big no.
They are quite distinctive. Coconut milk is nothing like canned coconut milk in the carton. Carton coconut milk is much more refined and lacks the deep coconut taste necessary for Thai food dishes as well as other sauces. It is good for coffee creamer and cereal but is not a perfect replacement for cooking or baking coconut milk.