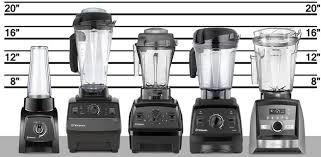 You might or might not lead a quick lifestyle but it is not uncommon for people to skip one of the three major meals as prescribed by most nutritionists .
A survey lead in the United States of America show that almost 31 million people skip their breakfast everyday , with almost 80 % of the said population saying that they run short on time or are too busy to eat .
This leads to a problem .
Why ?
It is pretty obvious actually . People who tend to skip meals have improper diet , with them over – eating at lunch or at dinner. This disproportionate ratio often can turn out to be a killer .
The corporate world has left people on it's knees , making them work extra time leaving very little or no time for them to keep themselves healthy and available for the very same job .
So do we let 31 billion people just skip meals ? Of course , not .
Studies show that having a proper full glass of juice with bread and a topping is suitable enough in the long run . Now , a loaf of bread and a topping like butter can be found in your everyday shops , but juice is something you got to make yourself , isn't it ? And with this we come to our agenda : Can VitaMix be used as a juicer ?
Well , what is a juicer then ?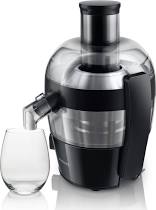 A juicer is a device used to extract juice from the pulp of fruits and vegetables . A juicer carries a sharp blade at the centre of it's body that is flat and able to quickly chop up fruits and vegetables . In doing its job of separating the juice from the fruit and vegetable pulp, it spins them at a high-speed rate of about 3,000 to 6,000 rotations per minute ( RPM ).
Is VitaMix a juicer too ?
No , VitaMix isn't a juicer . According to Wikipedia , VitaMix , is a privately owned and operated by the Barnard family since 1921 and it caters the blending needs of customers and for the restaurant and hospitality industries.
VitaMix also has a reputation . It manufactures one of the best blenders in an around the world , and it isn't only my word . It's the thousands of satisfied customers that have the audacity to show what VitaMix really is .
What is so special about VitaMix ?
VitaMix provides a bunch of features that other mixers generally do not . Some of these features are just too comprehensive as far as day to day activities are concerned .
Intricate Passion : The company takes great pride in it's intricate design and technology that is used . It is definitely not cheap , with the classic designs starting at $ 300 at the very least . You , henceforth , need to have refined taste in kitchen appliances to even think about owning one of these .
Smart Investments : VitaMix blenders are , in plain simple terms , value for their money . They are built to last for years and come with the best in – term warranty offers that any company could offer .
Easy to clean and different sizes :

The compartments of a Vitamix blender are known to be self cleansing most of the times and even if they aren't , a lot of effort has been put into it's design so as to accommodate easier cleaning process .
Vitamix blenders are perfect with a group of tradable compartment sizes, letting you plan full – scale evening gatherings or an individual smoothie to go – all with a similar motor engine base. Regardless of whether you're rapidly slicing an onion or making salsa for 12, there's a holder for that .

Easy controls : The buttons on the device are self explanatory and any manual would not do a better job at explaining their function than themselves . Kudos to the manufacturers !
Texture & Flavour :

The blades are made in such a way that with the help of adequate settings , a VitaMix would be effectively covering a large range of textures , from salsas to smoother smoothies .
The flavour of the fruit or vegetable also is harnessed so that you do not have to compromise on anything . The quality of the mixture that comes out on the other side of the operation is quite " out of the blue "good and reliable .
So , with everything that VitaMix is , is it as good as a juicer ?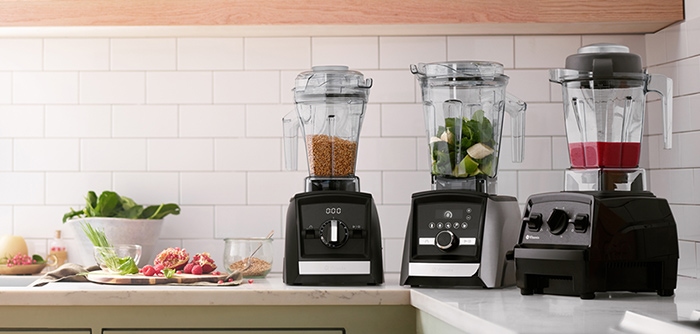 People claim to have shoes from " Woodland " that last for years . Well , VitaMix is the Woodland of blenders . Most people who own a VitaMix have suggested that they haven't had the need to buy another blender or juicer for that fact in a decade .
So , yes , a VitaMix can be used as a juicer .
With that being said , it is also seen that the juice extracted from a VitaMix is not as fine as we would like it to be .
The juice from juicers are finer .This is because the fibres from a fruit are left out from a juicer but not from a blender .
Also , it has been observed that the flavour retained by the blenders from VitaMix give juicers a run for their money . It has also been seen that after the preparation of a smoothie or a juice , VitaMix is found to be much easier to clean as compared to a juicer .
A blender can also be used for making dough for pizza bases , making soups ( I know this comes as a shock , but it is true ) and obviously , as a juicer .
Not all fruits are best suited for your blender . To ensure the longevity of your VitaMix's lifespan use the fruits mentioned below over other fruits in it . These fruits are :
Bananas
Mango
Berries ( Blueberries or strawberries , whatever you prefer )
Avocado
Peaches
These fruits tend to release less juice from within but make for extremely beneficial dietary components , which helps you to get in every mineral your body wants in a simple glass .
Happy Blending !