Who doesn't like a home with a lot of flowers inside? Flowers add another dimension to your apartment and make you feel much more relaxed. For homeowners, creating and maintaining a garden is simply a must, but if you live in a city, doing so is much harder and demanding. You have to decorate your home in such a way to allow some room for flowers, succulents, and other types of plants.
No matter where you live, you can be creative when you choose flower pots. Of course, you can always go and buy some pots, but where's the fun in that? Instead, why not go with some DIY flower pots? You would be surprised what you can use for planting flowers and that's exactly what we will show below.
An old birdcage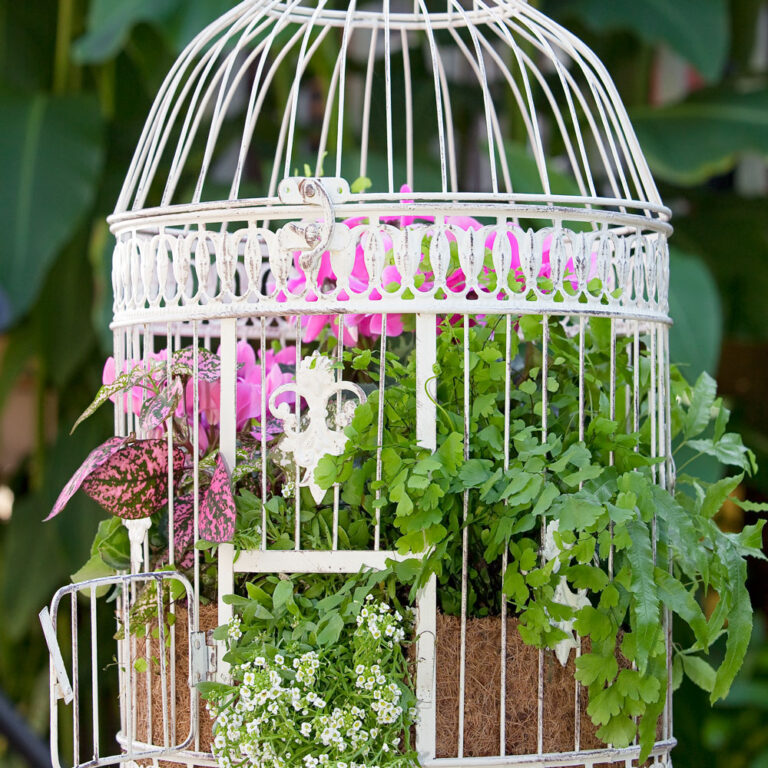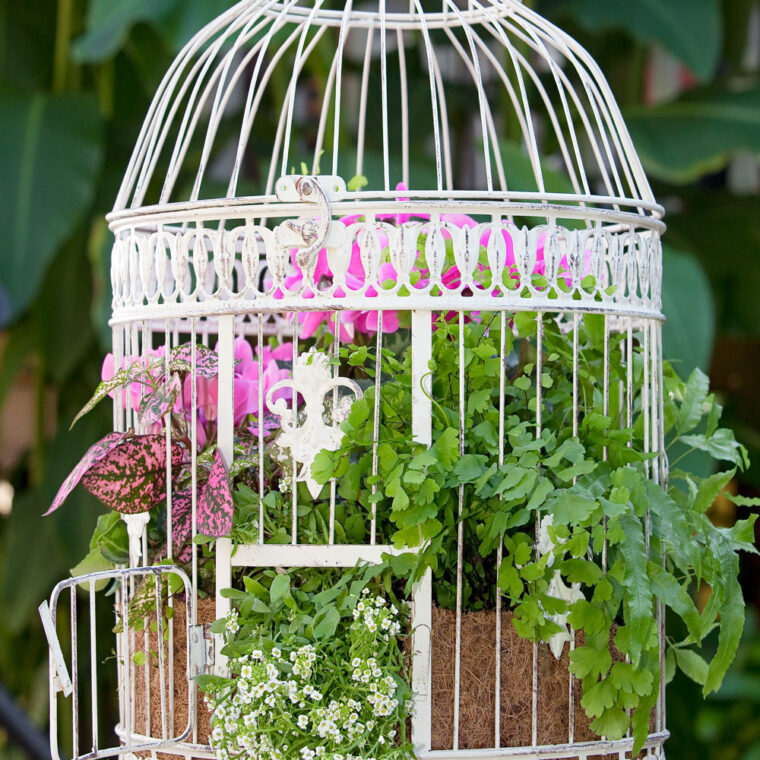 One of the most fascinating solutions and the replacement for your regular flower pot can be a birdcage planter. It doesn't occupy a lot of space, you can let it hang or place it to the ground. This is a great idea for your flowers. They will be able to spring out and reach through the crevices of the birdcage, giving it a new purpose.
Stylistically, this is a great solution as well, especially if you are going with the rustic feel of the yard or your balcony. As for the flowers, that's your choice. Our advice is to pick something colorful!
A Colander
One of the creative replacements for your flower pots can be a colander. New or used, this can be a great idea for flowers of different kind or perhaps succulents. If you are going with cactuses and succulents, make sure to visit Succulent Market and get the ones you need for your colander. They don't provide guides on how to make this pot, but they have a lot of plant choices.
Tires
If you're looking for a flower pot alternative, you might want to check your garage.
Why though?
There are plenty of things that you can use for your garden and one of them is tires. If you happen to have old tires sitting in your garage, the ones you will not use for your car, don't throw them out! They can be stacked one to another and you can fill the hole with the ground, making a massive flower pot.
To make things more interesting, you don't need to leave the tires in their regular color. With small amounts of paint and a simple brush, you can make them go alive and paint them brightly. The color choice depends on the flowers you want to plant there – You can either go with contrast colors or the same.
There's an alternative to this planter! You can hang the tire by the tree and tie up some regular pots to it. That also leaves you with the room to improvise and create your own heaven!
Old shoes
Usually, we wear our shoes for a couple of years and then replace them with the new pair. What do we do with the old ones? In most cases, throw them out. Instead of getting rid of them, you can collect these old shoes and use them as flower pots.
All you need to do is to fill them with soil and plant the flowers you prefer. They provide a different shape, but there's a lot of room for some smaller flowers and plants to be used there. These shoes will no longer be useless and in the way!
Bicycle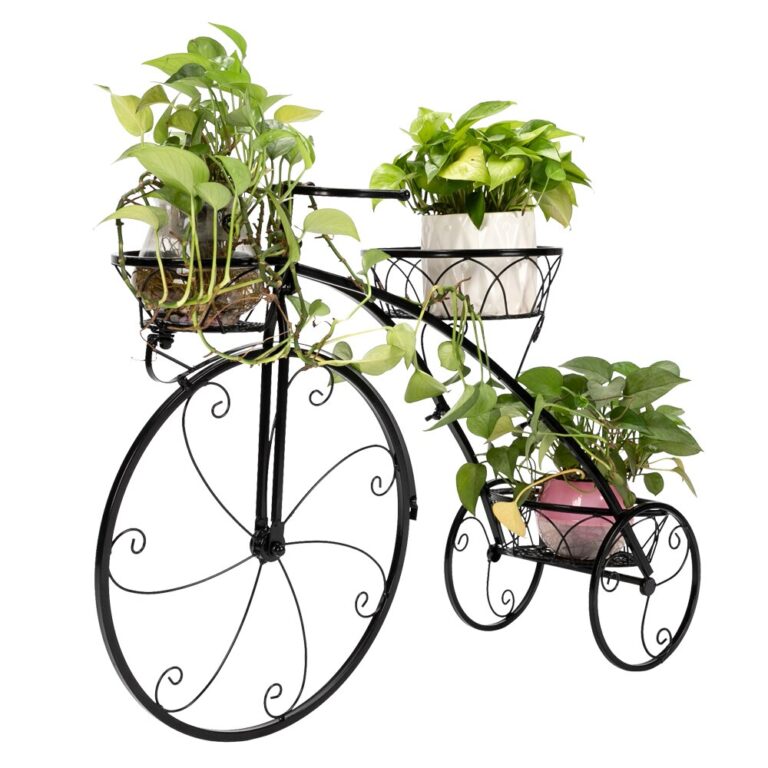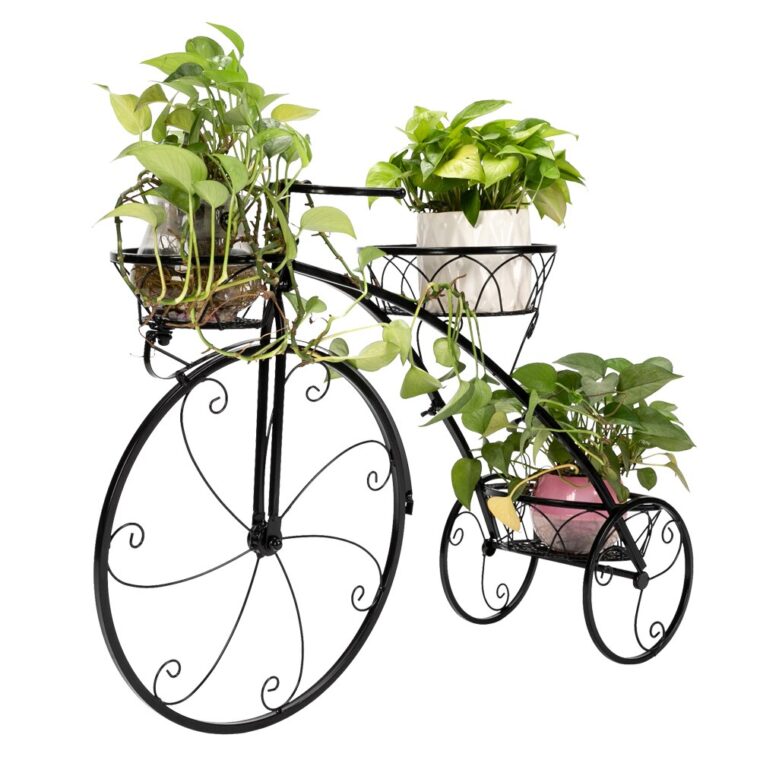 In case you have a bike you no longer intend to drive, it can provide a perfect base for your flowers. Here, however, you will need to work on it a bit to make it "suitable" for your yard. First of all, it is highly likely that your bike sports different colors. Make sure you paint it. As for the tires, you can either leave them or remove them – that's up to you.
Now that you have done it, you will need to pots to attach to it. You can use regular pots or the ones you create, but the bike will become a perfect stand for your flowers.
Wheelbarrow
The wheelbarrow is used to transport some things from point A to point B. When it is not used, you can turn it into a planter! It has a lot of room where you can spread out soil and add a bunch of different flowers to it.
The great thing about this planter is that it is movable. If you don't like the location, you can simply move it somewhere else, without getting the flowers out! This can be a perfect addition to your yard, and it is a brilliant idea of how you can turn old things into something beautiful.
Old Chandelier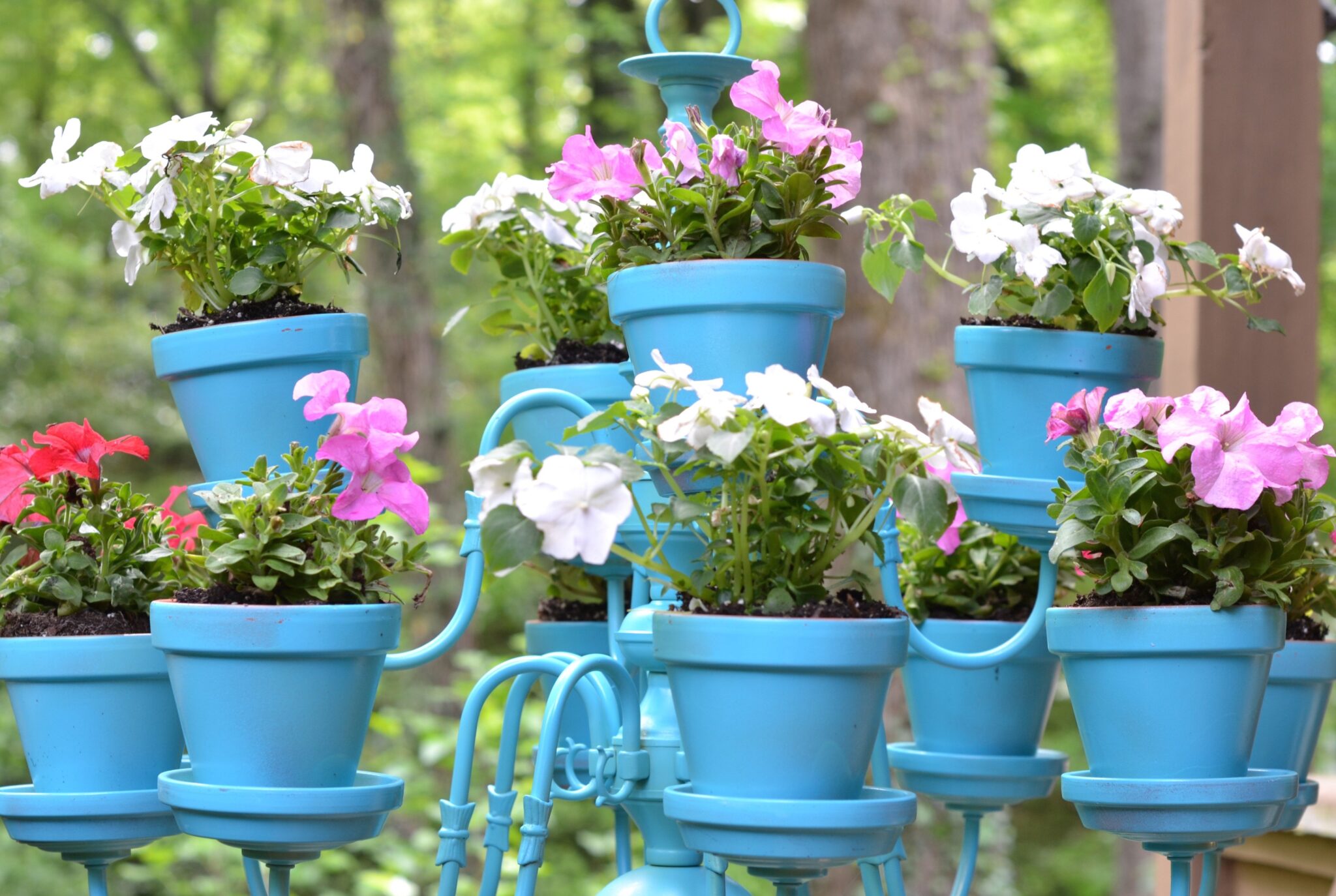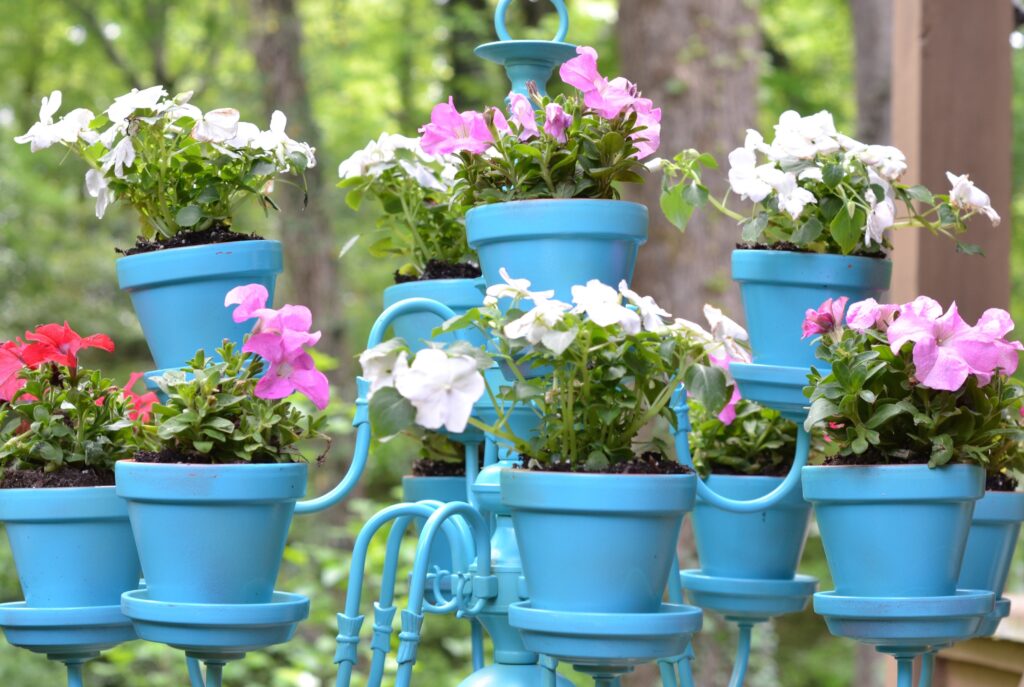 Buying a chandelier to become your flower pot might seem crazy at first, but once you see it, this becomes a must.
Placing 5-6 smaller pots instead of lightbulbs is the way to go – And just like with the birdcage – you can let it stand on the ground or hang it somewhere!
Conclusion
There are so many things that you can use instead of flower pots. And plenty of those aren't mentioned in the article (old bottles, glasses, basketballs and footballs). Almost any object can be turned into a flower pot with just a little bit of effort.
Also, you can make a pot by yourself from scratch. This might be more difficult as you cannot just adjust it and use it, but you get to determine its size, color and location. Don't be afraid to experiment with different flower pots and make your home a more interesting place. You can look for cheap sheds for sale at truebluesheds.com.au, to store all of your unused pots and garden tools to keep the yard tidy.
We are sure that the guests will be delighted to see these creative ideas and some of them will even do the same things at the homes. The best thing about it is that you are not throwing away some of your old items and gear!