The short answer is that there is no hard and fast rule to how long it's safe to leave rice in a rice cooker. The truth is that the amount of time you should leave rice in a rice cooker depends on the type of rice you use. The differences in temperature and moisture content of different rices can lead to differences in how long a rice cooker cooks rice or how long it stays warm.
Rice for me is a complete meal.
It is the healthiest grain consumed across the world.
Rice is a quick energy source.
It regulates your blood sugar levels and lowers your cholesterol.
Rice is a rich source of vitamins, minerals, and iron.
The healthiest type of rice is brown rice.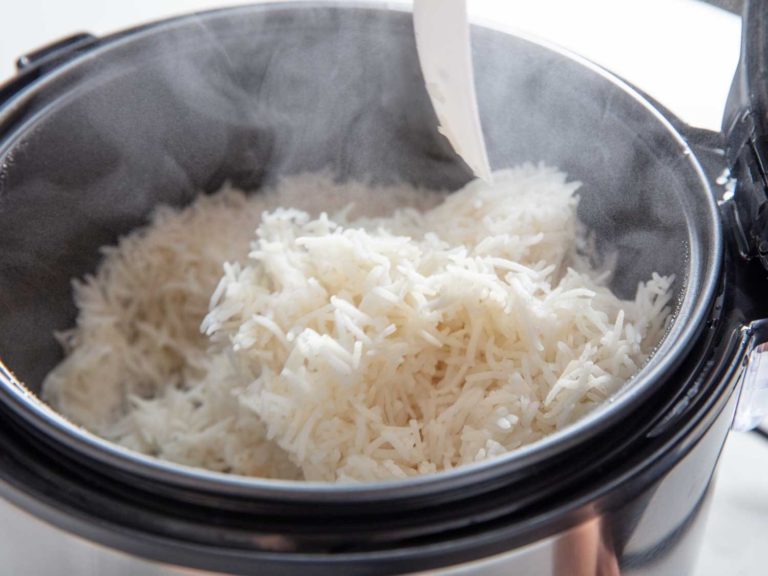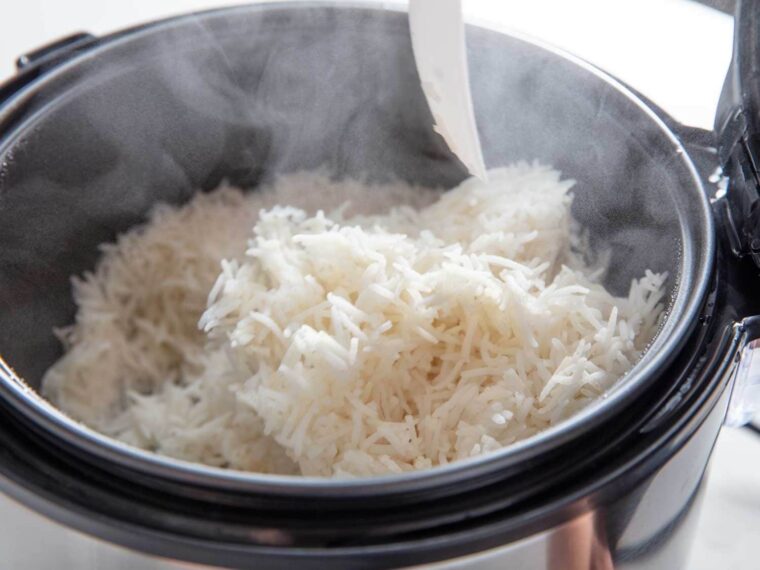 The traditional ways of cooking rice are a bit tough and they swallow a lot of time.
We are gifted with the concept of rice cookers which are making our cooking method more sophisticated. It will greatly save your time and can cook almost every grain for you and can also steam vegetables.
The electric rice cookers provide an automatic keep-warm function which will help you in the situation of overcooking. Rice cookers will definitely last for years and are sold vigorously in the market. It is surely worth buying a rice cooker with wonderful advantages and uncountable options.
Everything is fine with rice and rice cookers to an extent, but the problem arrives when some rice is left, the question that is confusing many, "How long can I leave rice in a rice cooker?" not everyone can cook the exact amount, not everyone's schedule will go the way it was planned, so some like to store the left rice for a few hours or for the next day.
Is it okay to leave the rice in the rice cooker without refrigerating?
How long will it last?
Will rice develop bacteria?
We are going to discuss everything in detail.
How Many Hours Can We Keep Rice in a Rice Cooker Until It Goes Bad?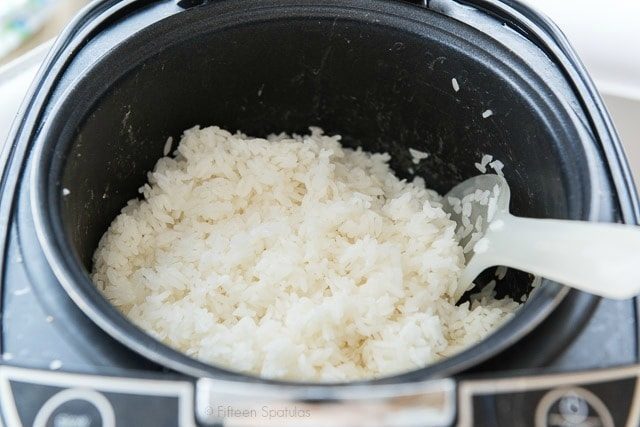 The rice cooker will switch automatically into a warm option once it is done.
So after having sufficient of it, we wish to leave the remaining rice in the cooker itself and have it later. But you have to consider how long this is going to be safe.
It is proved that rice stored for 1 day might develop bacteria and can poison people. The cooked rice kept warm can highly last for 11 to 12 hours and that is it, not more than that.
However, left untouched for a few hours will form a lot of dried rice.
After 11 to 12 hours the rice will start yellowing and it will develop a lot of bacteria.
It will no longer taste sweet because it will start losing the sugar content hour after hour.
Can Rice Be Left Overnight?
Actually eating something left the whole night should not be encouraged.
But this is technically accepted in many cases. Leftover rice is one of the reasons for food poisoning.
Rice will develop bacteria and we can see that by the yellow colour attributed.
It is not good to take risks by taking the stored rice. If you are not sure about the state of the rice, just eat a bit of it if you sense anything strange just avoid eating it.
Cooking the exact amount needed will really put you out of all these unnecessary problems.
Will Reheating the Rice Kill Bacteria?
Rice is more troublesome than any other leftover foods.
Reheating rice is a useless option if you think it is going to kill the bacteria. It is okay to reheat the rice but should ensure whether it is safe or spoilt. So, there is no way you can remove the bacteria already developed by reheating.
How Can We Preserve Leftover Rice?
It is not recommendable to let the rice stay in the rice cooker after cooking.
If you really want to store your rice from bacteria and eat it later, take it out from the cooker.
Store the rice in an airtight container or a ziplock bag and place it in the refrigerator.
This will help you in storing your rice and the rice will be safer in the refrigerator than it is in the cooker. It will definitely last for 1 to 2 days.
Using a steamer for reheating rice rather than a rice cooker would be a better option.
It will keep the rice more fresh and tasty.
Conclusion:
If you're looking to save time and money on making rice, a rice cooker is one of the best appliances you can buy. You can find small ones for less than $50, and big ones for around $200. But what if you're in the middle of cooking and you need to make rice? How long can you leave rice in a rice cooker? As long as the rice is not clumped together, you can leave it in for up to five hours.
As now you have understood the disadvantages of leaving the rice in the rice cooker for hours, avoid doing it from now on and refrigerate the leftover rice.