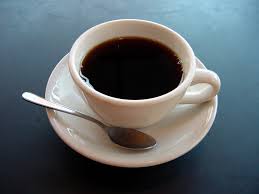 It was around 10 years back that I visited the wonderful place known to us as Thailand . Now , I was only 10 or 11 years old but apart from the souvenirs , what I brought back with me was some very fine memories of the land which provided me with great food all throughout those two weeks. Now , you may be wondering as to what idea would have had a 10 year had about the taste , type and quality of the food . Well , sorry to disappoint you but I have been a foodie since long before I came upon writing blogs on , practically , everything about food .
On the other hand , I have not had the pleasure of tasting Vietnamese food in Vietnam , extensively , however , I have tasted it too . For someone like me , who is a huge guy with a big appetite , I prefer Thai food to Vietnamese food . Why ? This is because of the fact that both Thai & Vietnamese food share rice , noodles , don't contain a lot of dairy , and use lots of garlic and ginger . However , Vietnamese food is usually healthier , lighter , and milder . The French occupation of Vietnam also brought ingredients like potatoes , asparagus (not a big fan to be honest ) , & baguettes to further accentuate the differences .
Also , no two food kinds ae the same . There's the slightest of differences everywhere . Some people cook well with spices while some are allergic to them . Some chefs innovate their dishes to make something of their own while some follow the recipe down to the dot . I personally favour Thai food to Vietnamese food !
But do not take my word for it . Maybe you would prefer Vietnamese food to Thai food , who knows ? There's significantly more to think about these magnificent cooking styles ; how they contrast , however which is spicier and which one is tender . It's likewise truly intriguing to take note of how the two cooking styles contrast with Chinese food . So , without further ado , let us see what's in store for you !
So , you might be wondering , if what I said is true , how come we are even discussing about these two methods of cooking to even be vaguely similar , yet alone same , to each other ?
So , how are they similar ?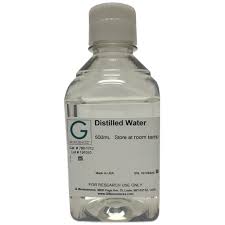 Well , this is because All types of Asian food ( Thai , Korean , Chinese , Japanese , and Vietnamese being the biggies ) share certain commonalities in ingredients and flavours , such as :
Rice or noodles as a base
Not much dairy
Fresh ginger
Chili sauce
And even , Peanuts ( I know right ? )
That being stated , Thai food and Vietnamese food are not the equivalent from a flavour point of view . Vietnamese food is regularly considerably less fiery than Thai food .
Thai food for the most part contains overflowing measures of zesty chile peppers . You'll just sporadically find hot peppers in Vietnamese food .
Vietnamese food for the most part contains new , crude vegetables , while Thai food for the most part contains pan-seared vegetables . Vietnamese cooking is viewed as one of the most beneficial on the planet , while Thai food is considered the spiciest .
Traditional Vietnamese Food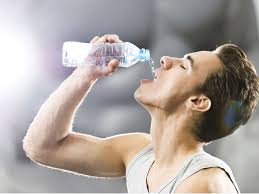 While the two sorts of food have gotten acclaimed the world over and offer numerous comparative fixings , they are unmistakable in their feasting encounters . Ordinarily, Vietnamese food is brought to the table in portions , where diners will amass the supper as they wish to , in any manner they see fit.
You'll get your dishes , which may incorporate noodles , singed rice , sauces , and vegetables , and after ward make your supper . This permits you to control a great part of the flavour profile , including the degree of zest , making it an extraordinary alternative for individuals who have explicit eating limitations , for example , veggie lovers or people with sensitivities .
Also , the big difference between the Vietnamese food and the Thai food can be spotted when one looks over as to how the Vietnamese have been influenced by the French .
The introduction of French culture , including French cuisine , changed the face of Vietnamese food forever and creates the most striking differences between the two .
France and Vietnam relations began in the 17th century . At that time , Catholic missionaries from France went to Vietnam . Eventually, the French colonized both Vietnam and Cambodia in 1887 .
France didn't leave Vietnam until 1954 following the Geneva Accord , but they left a lasting impression on Vietnamese cuisine and are responsible for the introduction of the following in Vietnamese cooking :
Asparagus
Potatoes
Baguettes ( as seen in the delicious banh mi sandwich )
Traditional Thai Food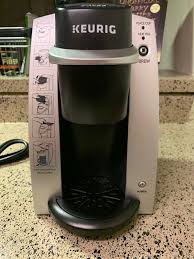 Thai food , then again , offers family – style feasting . Ordinarily served in storing parcels , the diners can appreciate acclaimed dishes like Pad Thai or Papaya plate of mixed greens . Since the whole dinner is served to everybody simultaneously , it might be more hard to modify the degree of flavour for every individual . You can generally demand it to be milder , and add fiery sauce to your bit . The Thai experience is substantially more centered around the gathering overall , as everybody appreciates their conversation and associates all through the feast .
But the base of this fiery dish lies in their world renowned curries .
There are a few distinctive curry glues including :
Green curry
Red curry
Yellow curry
Panang curry
Each curry glue is extraordinary , however basically a mix of chilies and garlic with the conceivable expansion of lemongrass ( likewise unmistakably present in Vietnamese food ) and shrimp glue .
Ginger is more normal with China and Japan , though both Vietnam and Thailand favor new spices , for example , lemongrass , kaffir lime leaves , mint , cilantro , basil , and galangal ( a root like ginger ) .
Here and there however , in light of the fact that every Asian nation have various areas and (now and again) definitely various foods in those districts , it's in reality difficult to sum up and think about comparing them .
So do what I suggest , and attempt them all!
But this is not the only article you are going to read about the similarities or the differences between Vietnamese and Thai food , and everywhere else , you might realise is a mention of Pho . Don't worry , we got you covered !
What is Pho ?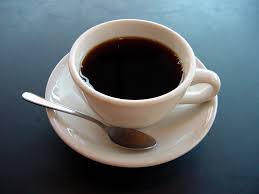 Phở , articulated "fuh , " is a Vietnamese soup that is ordinarily made with a bone-beef broth stock , banh pho noodles , and daintily cut meat , that is frequently presented with bean sprouts and other new spices as an afterthought . Not to be mistaken for the famous Japanese ramen , which is generally made with wheat noodles , pho is made with rice noodles . It is essential to take note of that there are numerous varieties of pho . The most well-known is pho nam , which begins in Southern Vietnam , and pho bac , which is from Northern Vietnam and viewed as the first pho .
Pho is viewed as the national dish of Vietnam .
In spite of the fact that the historical backdrop of pho itself is dinky , it is generally concurred that it began in the last part of the 1880s , during the French colonization of Vietnam .
It is even idea that "pho" is gotten from the French " feu " .
This demonstrates pho could be an adjustment of the French soup "pot au feu ," a French meat stew .
After some time , the Vietnamese individuals made the soup their own by supplanting the carrots and turnips in the stew with bean fledglings , spices , and lime juice .
Now that you understand the history of the two places , how they evolved their food , how it , actually differs from around the world , let us barge in on the last topic for today .
Is Thai food spicier than Vietnamese food ?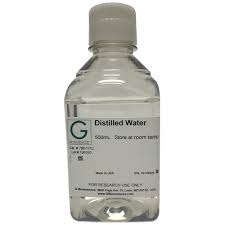 For the most part , Thai food is a lot spicier than Vietnamese food .
Vietnamese contains loads of new vegetables and spices , while Thai food utilizes heaps of chile pepper .
The most smoking food in Thailand comes west of the Mekong River in an area called Isan . Here you'll discover numerous varieties of somtum , a green papaya serving of mixed greens .
Made with salted egg , dried shrimp , peanuts , and Thai flying creature chiles these chilies can likewise be found as bar snacks presented with sharp wiener and dried pork .
Vietnamese food doesn't utilize a ton of hot peppers in the fixings yet may include them as a fixing or embellishment . Thai food regularly contains hot peppers in the fixings .
In the event that you like the newness of Vietnamese food , yet need the heat of Thai , you can generally include hot sauce when it gets to the table .
Yet, there's nothing better than making your own curry with promptly – accessible Thai curry glue .
In the event that you choose to buy Thai curry glue, you may ponder whether it turns sour and how long it keeps going once it's been opened .
Then again , you might be keen on making your own curry glue as opposed to buying it .
I hope this was worth your time !