Cooking is something which is required in every house, as we need food for survival.
Cooking methods were so different in olden times.
We are not even aware of a part of it because they were nullified and dominated by the newer methods and advancements.
It is a blessing actually.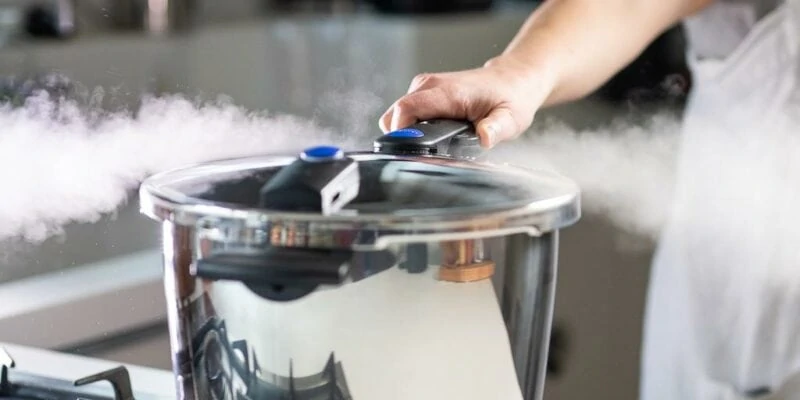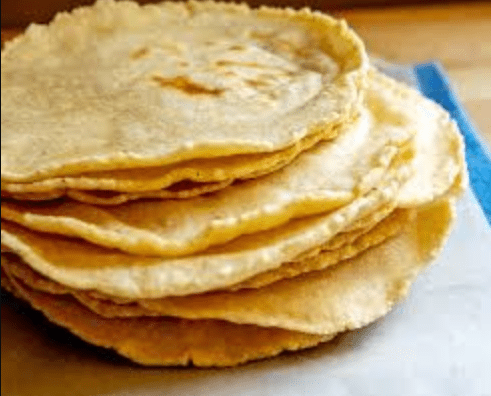 It is a blessing because we never know how our ancestors suffered from older cooking ways.
As far as I know, they were not as easy as ours.
They demand, time, some strange materials, and you cannot just cook in your kitchen, you will need a place outside of your house.
Very distinct right?
That is the reason for our grandparents' amazement when they see the modern techniques.
Everything is quick, you will neither get stuck nor stop at nothing.
Cooking is more fun now, as new inventions made the kitchen smart, and they indeed sprinkled elegance in our lives.
The pressure cooker is our center of attraction today. The pressure cooker is invented by a physicist Denis Papin back in 1679.
What a brilliant invention, right?
It works by expelling air and trapping the steam that is generated from the boiling liquid inside.
A pressure cooker uses high pressure for cooking the food, and it steals the steam using a valve it has. The boiling point of the water or liquid present inside in elevated which forcibly pushes the moisture into the food present inside. This makes the time required for cooking lesser. The boiling point of the water increases with an increase in pressure.
You should start by adding food and liquid in the pot. You should set the pressure after closing the lid and should make sure that the valve is in the correct position. Selecting the cooking program is to be done next.
Gradually pressure builds inside the pot and will be cooked under pressure. Later the pressure will be released and that's when your food will be ready.
A pressure cooker is specifically fabricated for slow-cooked dishes.
Foods that take a long time to get ready are better and quick when it comes to the pressure cooker, due to its' conventional methods.
A pressure cooker can boil, roast, brown, steam roast, poach, stew, braise, or steam. It is versatile and the finest alternative that can rep[lace many kitchen items in your house.
Foods like beans, mashed potatoes, lentils, soups, whole chicken, stews, tough cuts of meat, etc., can be cooked in a pressure cooker. Bread, cookies, delicate cuts of meat, etc., cannot be cooked in a pressure cooker.
There are basically three different types of pressure cookers.
The first one is a stove-top pressure cooker, which is traditional and old style.
Then comes latest-gen pressure cookers and modern pressure cookers which are also known as electric cookers.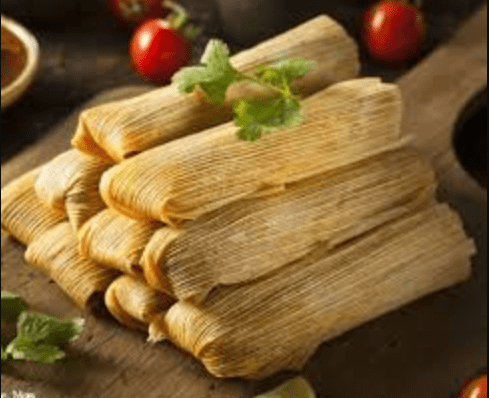 Electric cookers run the trend now. They are seen in almost every kitchen.
They are available in countless sizes, so one can buy it according to the amount of food they consume, according to the type of food they eat, according to the number of people in the house, etc.
They are quicker than the traditional style of pressure cookers and if you are puzzled about your health, do not worry about it.
Electric cookers will not any nutrients for your food. The rice cooked in it is rich in carbohydrates and is free from all the fungal infections that tend to catch rice.
Advantages and disadvantages of a pressure cooker:
There is no surprise about the disadvantages. Nothing is fully configurated in this world, everything has it's pros and cons. Pressure cookers have become common in our day to day lives and every now and then there are some things to be worried about it. The following are the advantages and disadvantages of using a pressure cooker.
Advantages of a pressure cooker:
Pressure cookers are faster:
This is the first and foremost advantage of a pressure cooker is its' speed. We may not recognize this but we just revert back to the olden times with the help of our grandparents, then you will surely understand the speed and appreciate the pressure cooker. The pressure cooker works by the closed- lid principle. As the lid is closed the steam generated inside the cooker by the liquid has nowhere to go. It will in turn enter into the food. Simultaneously the pressure is also increased inside the cooker. The steam generated elevates the pressure leaving it at 250F.
This high pressure clearly results in more heat. The heat present will forcibly enter the food. This hefty process is definitely not slow and so is the preparation of food. It leads the other conventional methods of cooking as it is faster by more than 50%.
Pressure cookers will not drain much electricity:
First thought after hearing the process, " Oh my God! Seems like it will exhaust the electricity trapping us in big amounts of the bill" This runs in most minds, especially in the people who are just shifting their cooking method from traditional style to modern style.
But trust me, a pressure cooker is nothing that you thought it would be.
The amount of electricity it consumes is less than other methods of cooking.
The process is not a factor, the ultimate factor that counts is time.
A pressure cooker uses lesser time than other methods of cooking and the electricity and energy used are also low-key.
Not just the electricity, water utilized is also less in the case of a pressure cooker.
The water usage recedes by 75% if you compare pressure cooker with other methods.
Once the water is less, it boils faster. This is how it saves both water and electricity.
A pressure cooker will not heat up the surroundings when the cooking is in process.
Pressure cookers protect the nutrients:
"All these modern techniques are just a loss of nutrients, In our times…….'' I have got this a lot from my grandmother.
If you have also experienced this, just try and make them understand that the pressure cooker will protect all the nutrients to a higher extent possible.
Actually, if we look into this more deeply, we will also face the fact that the pressure cookers are better when it comes to preserving nutrients than other conventional methods.
In the case of steaming and boiling, as the water evaporates and all the water-soluble vitamins will be lost.
Pressure cookers are wonderfully designed with a closed lid which will permit the steam from going outside, the nutrients and vitamins will never have a chance to escape.
Boiling food for a long time will also have the chance of losing nutrients.
As the pressure cookers are faster than the speed of light, there is no getaway for nutrients to see the outside world. In addition to this, the pressure cooker is also capable of killing bacteria.
The pressure and heat generated maintained for a long time will nullify all kinds of poisonous bacteria. This shows that pressure cooking is similar to the autoclave process used to sterilize laboratory equipment.
Pressure cooker binds your flavors:
Your food inside the pressure cooker will not lose any of its flavors. Most possibly flavors are omitted through steam, well!
In the case of a pressure cooker, steam is not a big deal.
Forget about the escape of flavors, there is no place for steam.
So the pressure cooker locks the flavor inside. The texture also remains untouched, it will be smooth as butter, and brings out the best of every dish.
Pressure can be used at any altitude:
Do altitudes matter?
Yes, they do.
We may not take notice of it, but our altitude points differ.
Some live at high altitude points, some others live at low altitude points.
For example, in the United States, most of the people stay at higher altitudes.
At higher altitudes, the water boils at lower temperatures which result in lengthened cooking time.
But it is distinct and brilliant with a pressure cooker because it balances the temperature and makes it possible for you to have food quickly.
High levels of pressure can be attained with a pressure cooker even at higher altitudes.
These are some noticeable advantages of a pressure cooker. It is true that technology is taking lofty steps and is making our lives better.
Disadvantages of a pressure cooker:
Overcooking has a room:
Overcooking can take place in a jiffy.
As high pressure s built up inside the cooker, if it is left on the flame for a time more than required, things will go out of hand.
Beginners should be careful mostly, using a cooking guide provide would help.
Requires time to learn:
As we have discussed earlier, a lot of foods can be prepared in a pressure cooker.
If you are destined to cook more types, then you should take some time out of your bustling schedule just to learn how to use this machine. It's nothing like a traditional and old-style cooker.
You have to learn the amount of water to be kept because less evaporation takes place in this cooking process, more liquid is retained in the pot.
You cannot check on the food in between:
As a pressure cooker works on the principle of the closed lid, you will not have the privilege of keeping an eye on the food in between.
Women are used to this method of checking the food in between the process of whether to see it is properly cooked or not.
So, if you are that kind of cook, you are going to face a tough time with a pressure cooker.
These are a few disadvantages of a pressure cooker as far as I know.
Are pressure cookers safe?
This is also a most-oscillated question in every individual's mind.
We have got to know that the food in the pressure cooker will cause no harm and totally preserves the nutrients and flavors efficiently.
But are they safe?
Will they explode?
We are going to discuss that.
Pressure cookers comprise many safety features, so when something bad comes up another safety measure will hold you up.
All you need to do is follow the instructions carefully.
Especially beginners are more specified. Beginners should utilize the cooking guide given to avoid consequences.
Will they explode and injure?
It is true that pressure cookers work on high pressures.
Due to the closed lid, the heat generated is more and pressure is more too. This lessens the time required for cooking but, it scares people too.
As there is no way for steam to get out of the cooker before the food is ready, when you twist open the lid, the steam comes out all of a sudden.
The pressure of the steam is too high to neglect this element. It might result in injuries and can also burn skin.
Folks are often worried about the exploding too.
As the pressure inside in elevated, they think that there are chances of food exploding inside.
Yes, these are some reasonable queries.
But the pressure cooker is fabricated in such a way that it is still safe to use.
Going through the manual is the first thing to be done. Without complete knowledge, you might end up in chaos.
Do not overfill the cooker. You should know the amount of food to be kept inside the pressure cooker. They will be levels marked on the container or else they will be mentioned in the guide. Loading it beyond limits is not safe.
Check the gasket before proceeding. If there is any air crack or if it doesn't fit properly then might end in a serious mess.
Don't use oil in a pressure cooker. Oil is strictly prohibited in a pressure cooker. If you really need it, then a quarter of a cup would do. Remember, when you 'really' need. In case if the oil is pushed beyond the smoke point, it might catch fire.
Release the lid slowly. After the cooking is done, the pressure still exists inside and if you open the lid all of a sudden then you might get injured. It is significant to leave the cooker still for some time and then release the lid slowly.
A pressure cooker is equipped with many safety mechanisms such as pressure release valves, locking devices, high-temperature warnings, automatic temperature, and pressure control, safety handles, interlocking lids, etc
If we follow the instructions and make use of all the safety mechanisms provided nothing can go bad while cooking.