Moving seems like an easy process until you experience it on your own. If you've moved at least once in your life, then you understand well what we've written and you're probably already nodding your head in the affirmative. The race against time, a bunch of stress, broken things and "where am I" situations are just scratching the surface of the challenge called relocation. Although the reasons behind the moving can be very exciting, one can't help but to get a headache when thinking about the complicated packing process ahead.
Certain items are more complicated to pack, in order to remain in one piece while moving. These definitely include kitchen items. They need to be properly packed in order to remain in one piece.
But any demanding situation can be tackled with good preparation. There are stores which sell special packaging for fragile items, so you can always visit here and buy these on time, depending on what you need to pack and move. But there are also certain tricks you can apply, in case you don't have experience in this, and properly pack all your kitchen stuff. If you're interested to know more about these tips, read the rest of the article.
Packing Those Plates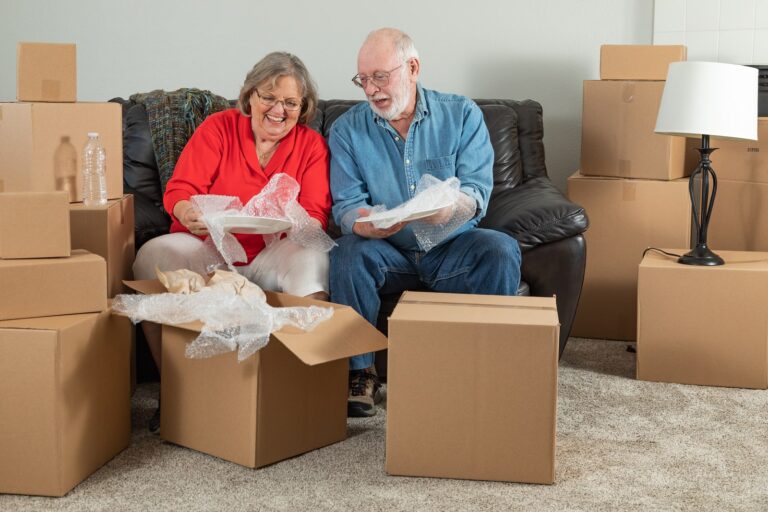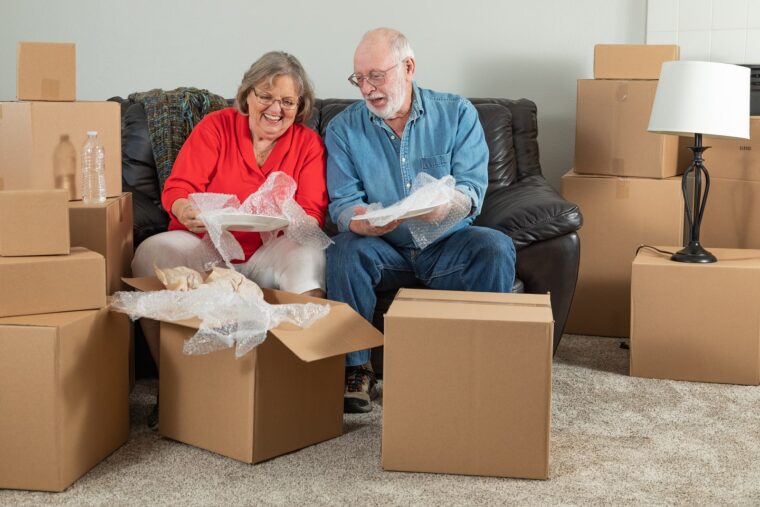 Pack as many things as possible a week before moving, but keep a few basic items on hand to still have plates and dining utensils.
When packing a plate, it would be helpful to wrap each individual plate in wrapping paper. Cover the top and bottom of each box with cling film and make bundles of four plates to pack together. Be especially careful and careful here because these are very sensitive and fragile items.
You can pack stronger plates in bundles of four. Place one plate in the middle of the wrapping paper and fold one corner at the top. Place the next plate on top and repeat the process until you get a bunch. Then wrap the other corners and pack the bundle vertically in a box. In this way, you can pack the plates you use every day, but we advise you to pack more valuable items made of porcelain individually and protect them additionally.
Glassware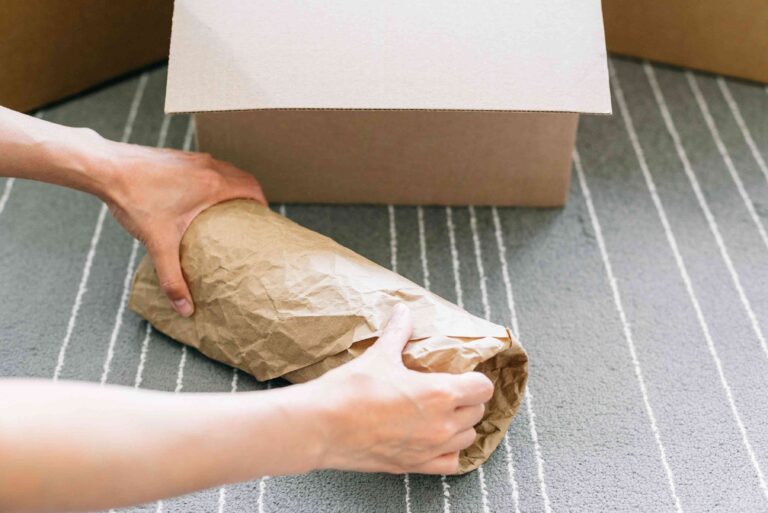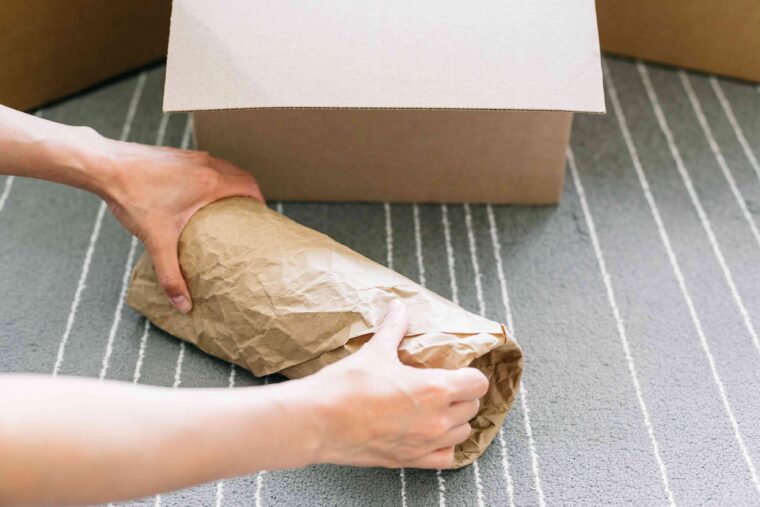 Your glassware is probably the most sensitive item you have in the kitchen. You certainly don't want to come to your new home and find a box full of broken glasses that you received as a wedding gift.
That's why you need to set aside funds from your relocation budget to get the packaging you need. Look for specially designed box compartments with thicker outer walls, as well as air foil, in which you will wrap the cups before placing them in the box itself. Don't forget to label this box with "fragile".
Pots and Other Dishes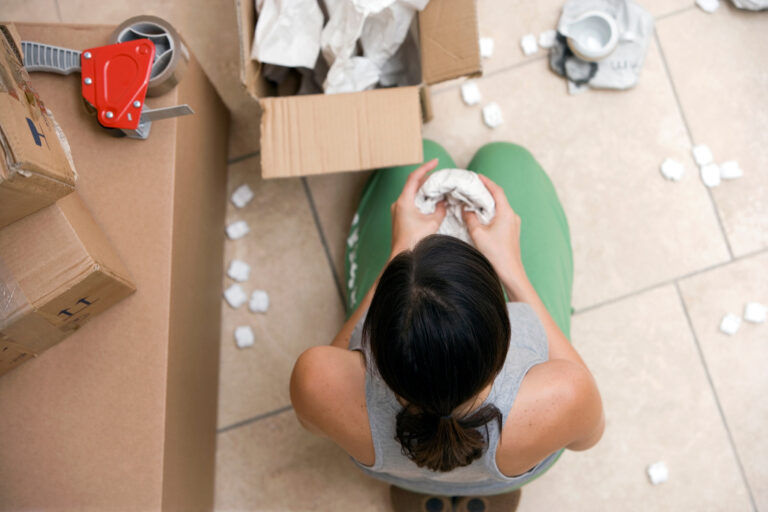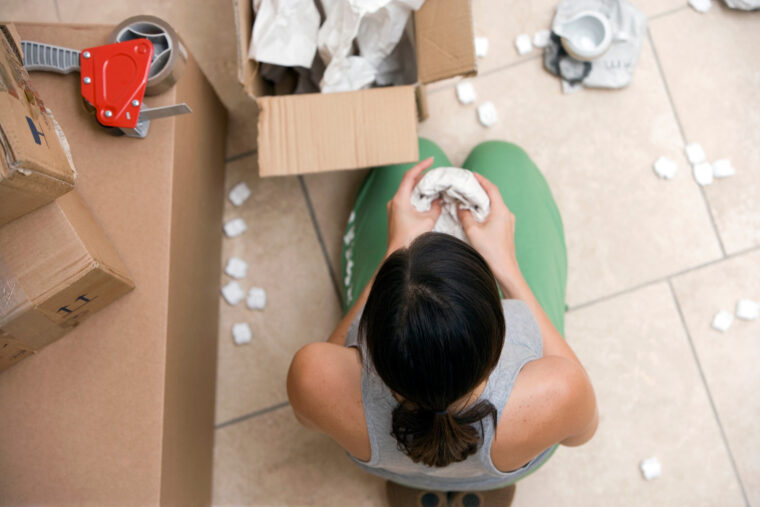 Since you've got all the fragile stuff packed, these will be a piece of cake. It's the least demanding packing item on your list, and it can make all the difference when it comes to keeping your boxes on the minimum.
If you choose to follow one simple piece of advice, you'll manage to pack everything in the smallest of boxes. SO, our advice is to organize all the pots and pans and put one into the other, in as many layers as you can. Each layer should be divided by a piece of paper, just to avoid scratching the surface of your dishes. Lids should go in a separate box, and if they are made of materials like glass, just follow our previous advice about packing plates.
If you wish to save even more space, then you can do so by placing other items, such as groceries, inside the pots. Just make sure you've got enough space to close the box you're packing these in.
Knives and Other Sharp Stuff
One kitchen item, in particular, is responsible for the most accidents while packing, than anything else we use in this room. You may have guessed we're talking about knives. Not only do they cause problems while packing, but also while unpacking. That is why you need a special box for these, and it should preferably have a sticker saying what's inside. It's of great importance not to mix it with other items.
Here's how you should pack them. Take a clean piece of cloth, and place them in a way that the sharp edges are directed in the same way. Then just wrap them up in this cloth, and additionally in some wrapping paper. As you want whoever will be unpacking to know which direction they are turned in, just write or draw it on a piece of a sticker. This way they will know, and will not touch the edge.
Know that you know how to pack up your kitchen gear, it's also important to mention that moving is a great time to get rid of all the things you no longer use. As it usually happens to most, we tend to pile up things inside our homes and forget about them. That's why prudence is a very important element of any relocation. Because only when you start packing things will you realize how much has accumulated over the years. And how much do you really need?
Be smart and everything you haven't used in a year, simply pack in special boxes and then give it away, sell or take to the recycling yard. If you manage to sell a few things, you can use the money you earn to rent a van to move things to a new apartment or house.
We believe that you have summarized so far that moving is not child's play and that you will still have a little trouble. But that "trouble" can be sweet with good company. If you have a great team of friends, ask them for help. At the end of the day, you can order a pizza or set up a barbecue in your new backyard and thank them.