Do you or your family own a chafing dish?
It may be the most exciting and versatile way of showing the buffet there is.
At times, it might seem like there is not anything to tell about chafing dishes. But, there is more to a chafing dish than only eating. Chafing dishes are an integral part of a banquet, dinner party or hospitality event for serving hot food.
Any caterer knows that placing different types of food next to each other will often produce an unattractive presentation. I guess you all know this, and might have experienced this at least once while attending a dinner party. While working with a buffet, I will generally prefer to prevent such a scenario. Fortunately, with the aid of an exquisite chafing dish set, the buffet setup will achieve an attractive appearance.
By the time the food is ready, the visitors, through your buffet services, do not start judging you, they don't even know. For them, whether it was made a few hours earlier or right now, the food should be served warm and fresh. That's why a buffet chafing dish would be the best option for your culinary requirements, which will keep the consistency of the food you serve as good as it was when it was cooked.
It is useful to know how to use chafing dishes (also known as chafers) correctly, to ensure that your food is available at a healthy temperature and out of the danger zone.
Induction chafers are a popular hit at present since they use induction heating to remove the need for a water pan or electricity.
In this blog article, I will state the different uses of chafing dishes that will help you enhance your entire buffet show.
What is a Chafing Dish
Before talking about the different uses for a chafing dish, for those of you who aren't sure what a chafer does, I will quickly brief you about what a chafer is.
A chafer is a type of indirect heat stove that heats a large shallow pan of water using chafing fuel which ultimately heats a pan of food above.
Chafing dishes are suitable for heating food during the buffet show.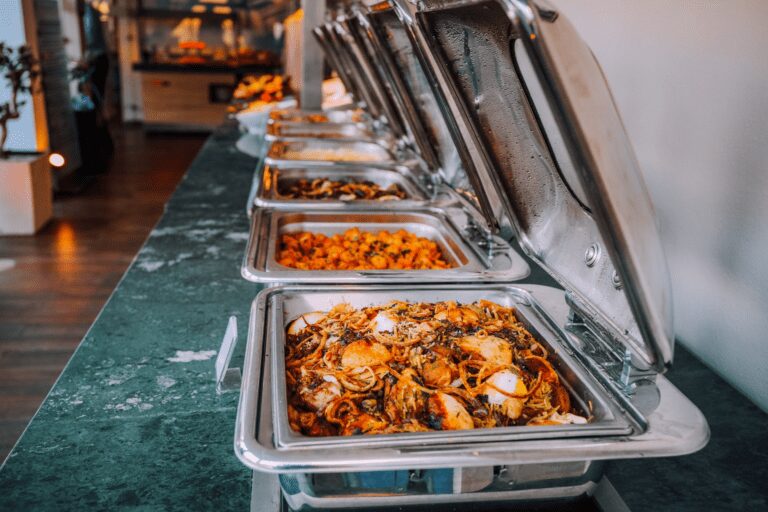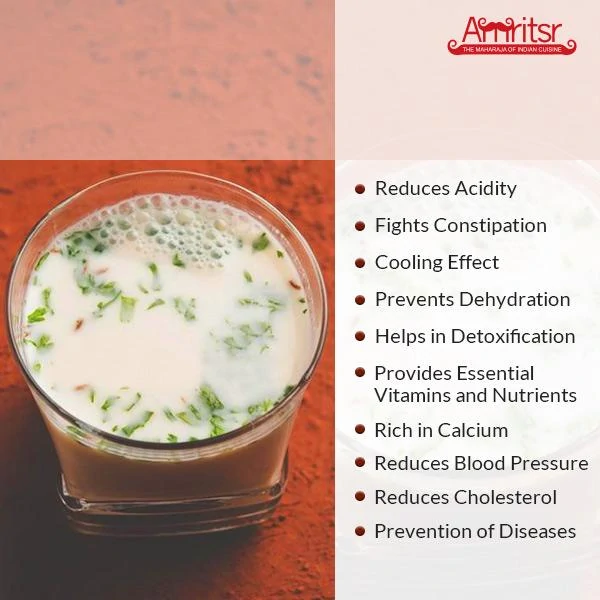 Chafing dishes offer an inexpensive, simple, and compact means of heating food with small, lightweight containers of fuel available with burn times of 2 to 6 hours. It is easy to use a chafing platter. Using a chafer fuel candle or an electric source, you will have to heat a water pan under the dish.
What is a Chafing Dish Used For?
As you might already know, chaffing stainless steel dishes are suitable for marriages, anniversary parties, graduation ceremonies or any picnic party or stylish catering event to view catering food directly from the oven on the buffet table in an elegant way.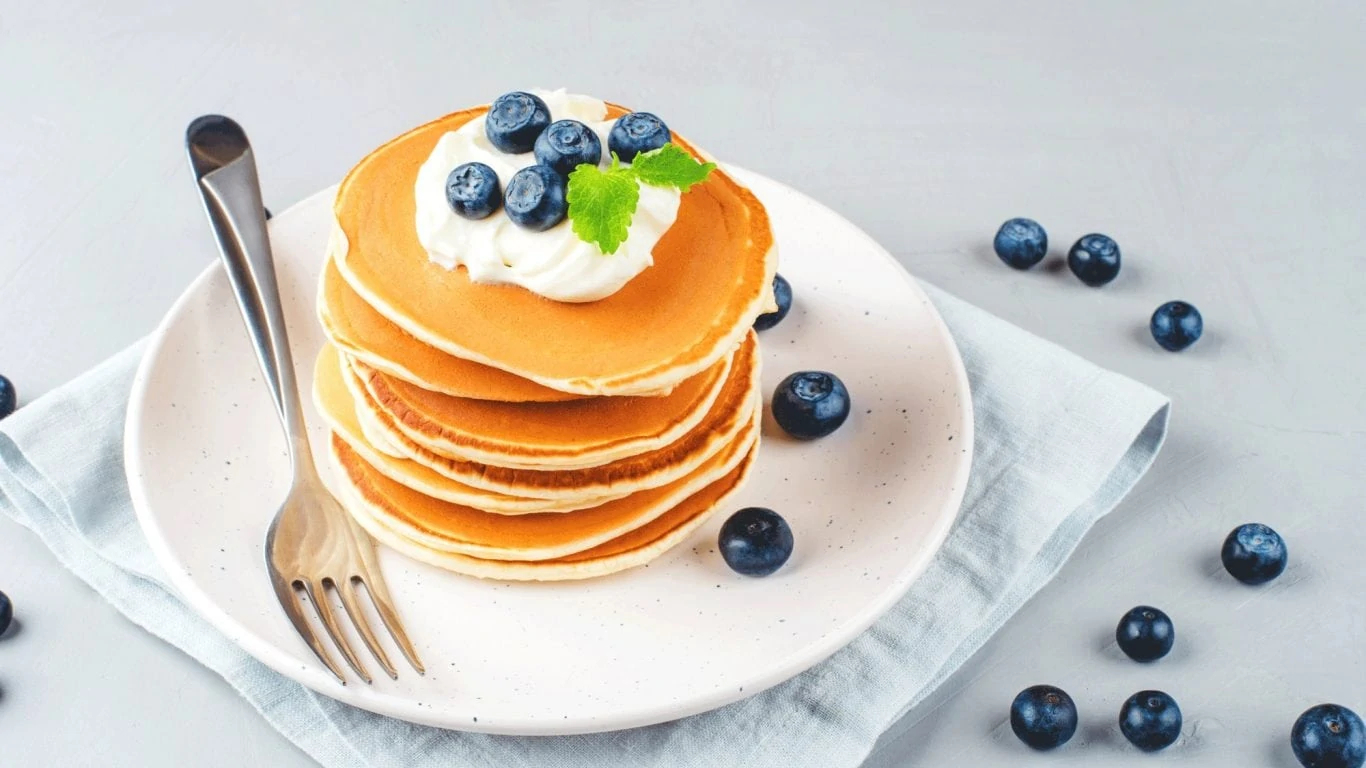 Although chafers are designed to keep food warm or hot, it should not be used for cooking food. Heat the food in an oven to achieve the greatest results and use the chafer to make sure that the food is warm. Irrespective of the size or type, to transfer heat from the heat source, chafing dishes utilize water as a medium.
Uses for a chafing dish usually involve keeping hot and appetizing food, keeping food from drying out (like with an oven), and maintaining food in a healthy zone to prevent bacteria from developing. It prevents flies as well as other insects out of the food with a lid.
Parts of a Chafing Dish
For more long-lasting buffet setups, electric chafers and induction chafers are ideal and minimize the possible danger of burning spirit-based material. There are three components present in all chafing dishes (or chafers in simple terms):
Frame
A water pan
A cover/lid
The main parts of a chafing dish are listed below:
Chafing Pan Lid
Food Pan
Water Pan
Stand
Fuel with Damper
Safety and Precautions While Using a Chafing Dish
As you all might know, a chaffing dish is effective and realistic. Do you all agree with me? But we should not forget that it uses open fire, highly flammable fuel and boiling water. And hence, I would recommend taking a few steps for safety. Follow the points mentioned below:
To stop having to adjust canisters throughout the operation, often buy fuel with plenty of burn time.
Never move a pan of water while the water is hot.
Fill in situ with boiling water and allow to cool until you dispose of the contents.
Often put fuel in a holder with a long lighter before lighting up.
Cautiously and away from the body, open the chafing dish lid to prevent steam burns.
Enable the fuel canisters to cool entirely before removing them from their holders.
Store the chafing fuel away from direct sunlight in a dark, dry spot.
Unique Uses for a Chafing Dish
Chafing dishes can support any venue's overall appearance.
In several unique settings, from specialist caterers to domestic family meetups, chafers are used.
I was shocked by how amazingly robust this device was after buying a chafing platter for myself. I wanted to use this chafer for displaying my specialty (peach cobbler), for dessert.
Not only did the people enjoy the cobbler, but more notably, I got endless comments about the display. I was pleased with the toughness and elegance of the chafer that I wanted to buy one for my family as well.
No matter what I plan to prepare, when I have visitors over, I use chafing dishes. Listed below are some of the best uses for a chafer:
Serving Sauces
In a chafing dish, a wonderful tomato sauce keeps up well, but either alfredo or pesto would fit too. The single most difficult thing to eat while keeping a buffet serving is undoubtedly sauce. When it comes to a sauce, there is often a possibility of spilling over, particularly when your visitors serve themselves. A chafer will spare you and your friends some precious time.
To serve a pasta sauce, only mix it in extra virgin olive oil and keep it warm in one of the chafers if you have pasta that you've prepared.
It would break down quicker if you mix it with sauce and then put it on the chafer.
It's also a smart idea to still undercook the pasta so slightly that it has a smooth firm bite that will keep up on the chafer well.
Then, in other chafers, add two or more sauces and let visitors choose the sauce as well as the quantity of sauce they choose.
Warming Pieces of Bread and Buns
If you have chopped beef in a chafer or pulled pork, then give your friends a bonus and have a one-half pan to go with it for bread and buns. I feel bread and buns are an integral part of my meals.
Nothing more satisfying than warm bread, is there?
For a chafing dish, it's one of the better uses. Bread is a commodity to include in buffet service, whether it is a relaxed breakfast or even a formal meal.
Don't you think your guests will want to enjoy bread and buns warm yet crunchy?
I think the visitors always look for this.
When it comes to making a warm bun next to their salad, a chafing dish will effectively address the demands of your visitors.
At catered gatherings, visitors also hope to have hot sandwiches served.
It provides a simple way to keep buns and rolls fresh by placing buns in a chafer and enabling them to steam and remain warm.
Serving Seafood
Seafood at the buffet dining experience isn't everyone's first preference, but it can become the star of the buffet with the right display.
The bulk of your guests already begin "eating with their eyes" the minute they first enter the buffet tables, and they will queue up at the seafood table with the aid of an exquisite chafing dish and the correct order.
If shown appropriately, seafood can impress even hardcore meat lovers.
The breadth and scale of chafing dishes make it easy to organize different kinds of seafood entrees or appetizers in a special way that will cater to party guests.
Serving Salads
Salads are often overlooked and considered boring in a buffet if they are not displayed in the right way. When they are introduced in a special manner, partygoers will give salads a second look. It can be an easy, but stylish way of reminding people that salad is more than just lettuce.
The best way to keep salads cooled is a large chafing dish filled with ice, removing the need for extra supplies for serving.
Serving Fondues
Without desserts, you can't hold a decent family gathering. Do you agree with me? Chocolate fondue in a chafing dish is simple as well as convenient. Beside the chafer, just put a tray of cut fruit on skewers, and you are ready to go.
It is incredibly easy to make chocolate fondue. Melt the bits of semi-sweet or milk chocolate with sugar, a little butter, and also some vanilla extract in a double boiler with a pinch of salt and whisk until smooth. Pour that in the chafer and keep it warm, and you are ready for the party.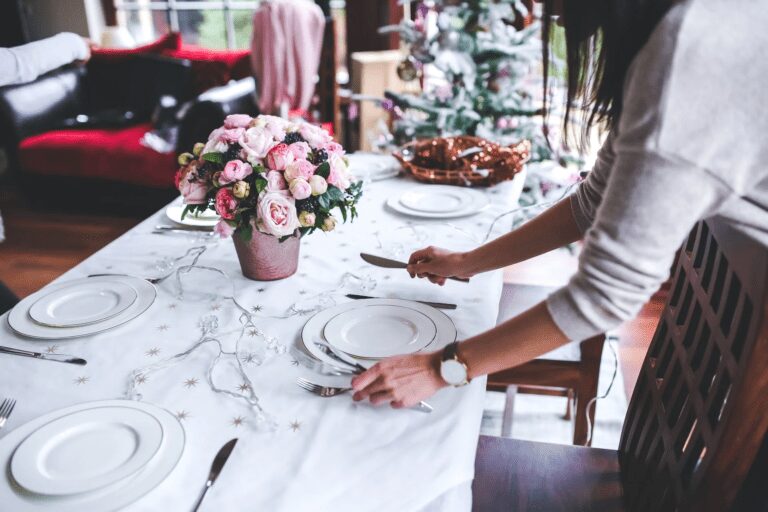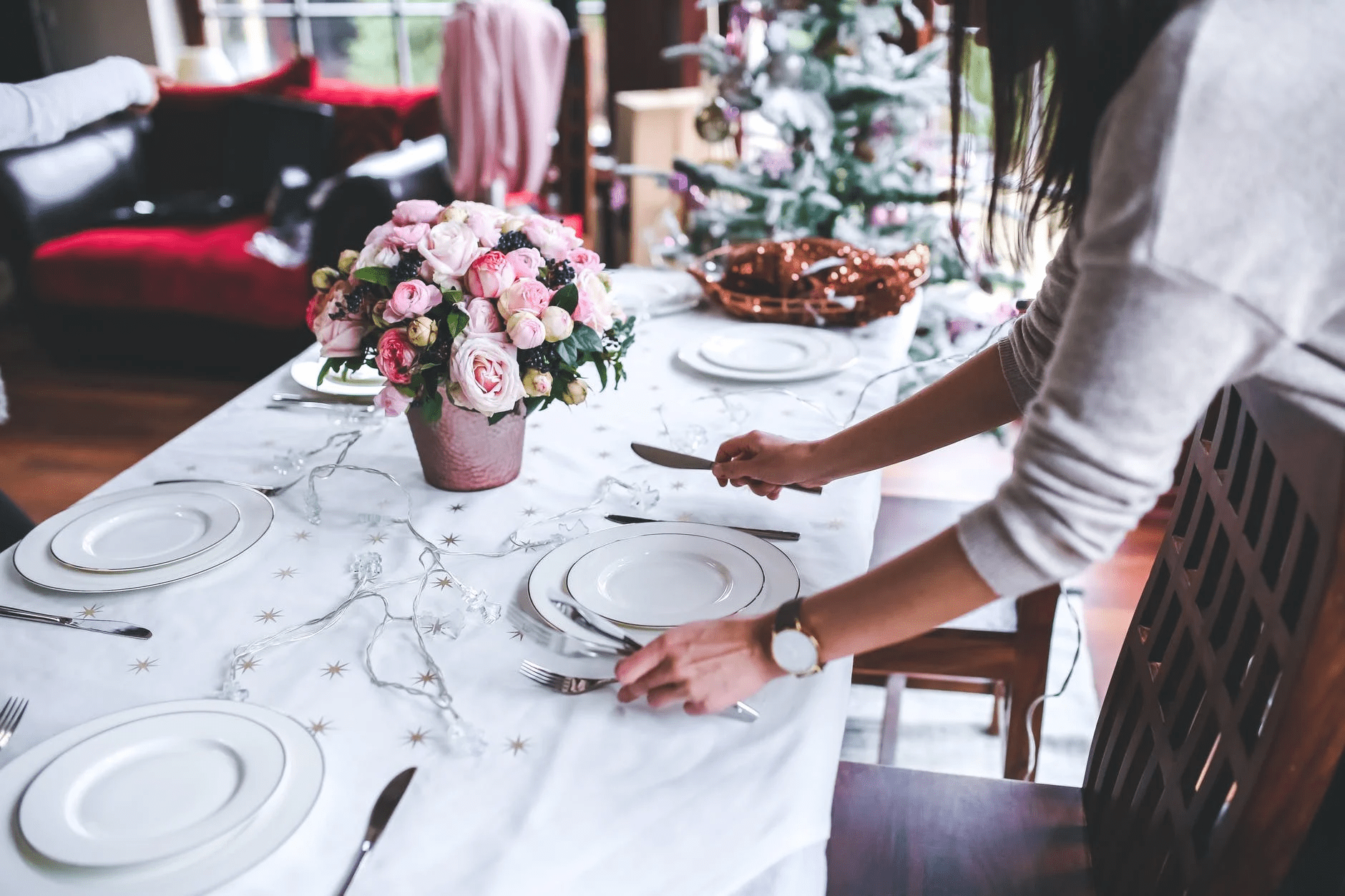 For self-serving situations, a chafing dish is a perfect way to show and serve sauces, marinades, and desserts that require stable temperatures. To avoid clumps, keep fondues at the correct temperature. It is a standard for fast use on desserts at most catered functions. The most convenient and visually appealing way to serve this recipe to a large number of people is a premium chafing dish.
Serving Casserole and Lasagna
Casserole or lasagne is a regular part of a buffet. Don't you think?
I always prefer items that can be prepared straight in the pot.
Every casserole, in particular lasagnas, is also easily one of the better uses for a chafing dish. Then you place it in the chafer.
Quick and fast!
This one is no biggie for chafing dishes.
Serving Dips
Dips are also a perfect use of a chafing tray.
As I described earlier, if you are using one of the chafers for warm bread, they can be multi-functional and even work with the dips. Risotto is incredibly tasty when it is kept warm in a chafer.
Frozen Appetizers
Many have held a party at my house with some delicious dishes. I often do not have the resources, patience, or the desire to prepare it all from scratch.
So when I looked it up on the internet, I found that you can buy frozen appetizers in large amounts.
I wanted to try this method, so I bought a few frozen dishes, baked them off, and just put them in a half-pan to keep them warm.
I would suggest you quickly mix different options in the same pan if you are not saucing them.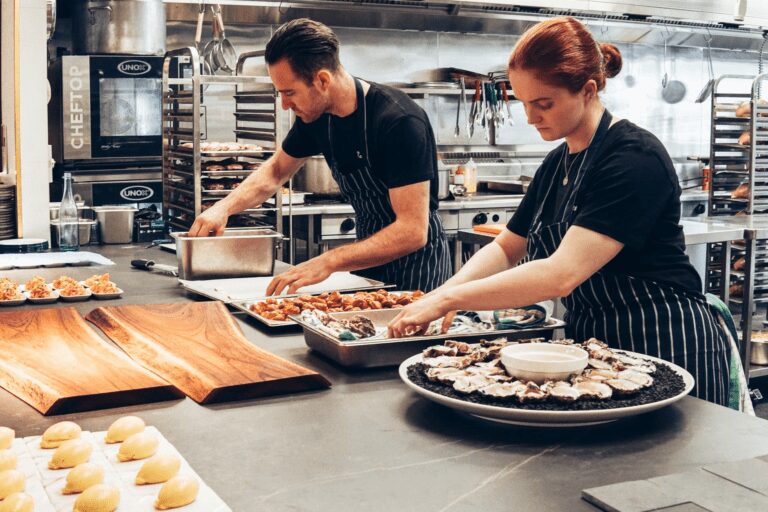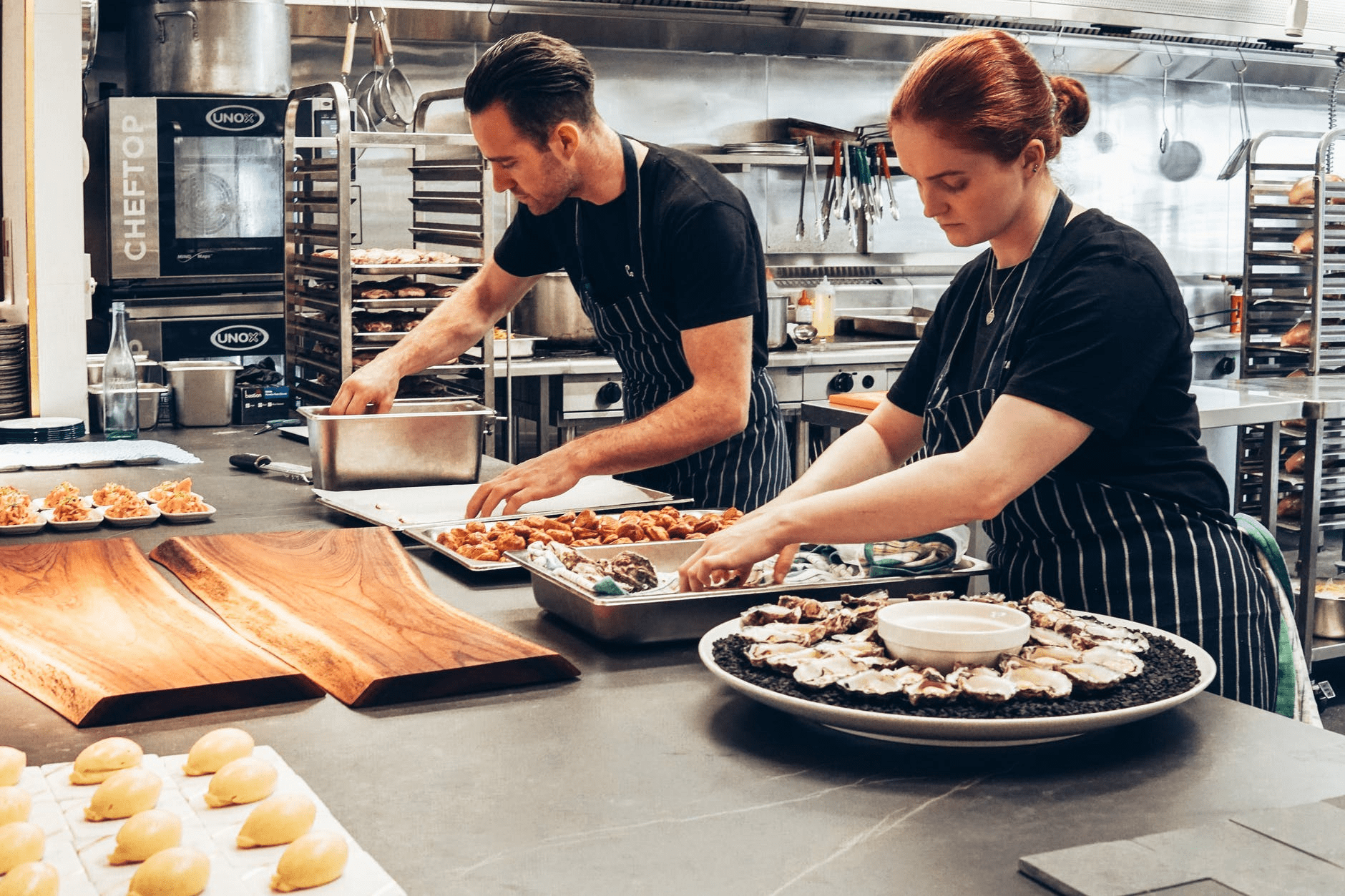 Chilli
What comes to mind when you think about a perfect extreme cold weather crowd-pleaser?
Chilli, of course!
Chilli in a chafing dish is amazingly easy to prepare and to keep warm.
The idea that you can use beans or no beans, beef, turkey, or other meat (or no meat) is also incredibly flexible.
And the more it warms, it's one of those recipes that last longer because the flavors would naturally blend (the more it stays in a chafer).
Best Chafing Dishes You Can Go For
It does not always have to be stressful to cook meals in advance and move it to a third party venue. A chafing dish is a safe way to keep food warm.
Every other host likes chafing dishes and wants high-quality catering supplies.
But 'best' is a concept that is contextual. It would also make a huge difference whether you go for features, style, or expense.
The cheap disposable chafing dishes you can shop at Amazon function well for organizing three to four parties a year with friends in a casual atmosphere.
I will list some of the most common Chafing Dishes you can buy if you want to host a party.
Go ahead and buy any of these to host the next best party among all your friends.
TigerChef Chafing Dish Buffet Set – Chafing Dishes Stainless Steel
TigerChef comes with a package of three eight quarts full-size stainless steel chafers. The set is portable and will not strain your budget.
The frames which hold the pans fold up are excellent for easy storing.
Did you know that the TigerChef Chafing Dish comes with collapsible legs?
It allows you to use half the amount of space you usually use to store this chafing buffet package.
I have seen plenty of positive reviews for this feature alone. The foldable frame allows a simplified place to store and is also effortless to set up.
The TigerChef Chafing Dish Buffet Set collection of chafers and buffet warmers are durable. This standard-sized buffet serving package is made of high-grade stainless steel with a mirror satin finish and is NSF accredited despite being portable.
Features
The TigerChef Chafing Dish Buffet Set includes:
A sturdy frame
A water pan
A full-size pan
A lid with a plastic cool-touch handle
Two chafing fuel holders
Six fuel gel chafing cans
Three serving spoons
One dome cover
One collapsible folding frame stand
This chafer includes a full-size pan and can handle 1/2 and 1/3 food pans that allow you the opportunity to display one large serving of food or a series of smaller dishes. The food pan, the water pan and the cap are dishwasher safe. With soap and water, you will have to wash the other sections.
Pros
Save fifty percent of storage
Chafing dishes and food warmers for buffet events
NSF approved strong stainless steel
Cons
The edges might be sharp for you to hold. To be safe, wear gloves while using the set as a precaution.
Follow this link to check out the product on Amazon: https://www.amazon.com/dp/B014VCLLWI
Tramontina 80205/520DS Pro-Line Stainless Steel Chafing Dish
For more than one decade, I have bought Tramontina for personal use and Christmas gifts. They seem to be well-made, high quality, stainless pans which will last a lifespan if properly maintained. I had a big saute pan before, but it smashed the glass lid, and it restricted what I could do with it. Then it began to chip off the non-stick bits, and I had to abandon it. It turned out that the twenty-four quart was much too huge for my requirements, so I exchanged it for a sixteen quart.
The Tramontina Pro-Line Stainless Steel Chafing Dish warms very uniformly and is very easy to clean. Use it for tacos, chilis, just what you want. I never put it in the dishwasher, since it is pretty heavy, but I hate to wash dishes. Nevertheless, the Tramontina Pro-Line Stainless Steel Chafing Dish is very easy to clean. It is certified by NSF and made in Brazil. Note that although the chafing dish is dishwasher safe, I would recommend hand wash.
Features
The Tramontina Pro-Line Stainless Steel Chafing Dish comes with:
A stainless steel lid
A stainless steel 9 Qt. food pan
A 14.5 Qt. water pan (drip-less design)
A stainless steel chafing frame with side handles
A fuel burner tray
Pros
Great for serving choices of heated or cold food
Both food touch components are built of quality stainless steel 18/10
Oven-safe food pan up to 390-degree Fahrenheit
Dishwasher-safe food pan
Cons
Use normal canisters of gel or liquid chafing fuel (fuel not included)
Follow this link to check out the product on Amazon:
https://www.amazon.com/Tramontina-Pro-Line-Stainless-Chafing-NSF-Certified/dp/B00HUOTIKW/
Recommended Chafing Dish Sizes
There are different types and sizes of chafing dishes commercially available, which makes it very difficult to pick the correct one. Do not worry! Just follow the tips mentioned below.
Knowing your audience when you're catering is an essential consideration when deciding what sort of lid you need to buy. If you have a buffet where guests feed themselves, self-serve roll top lids are pleasant. If your catering process distributes the food to visitors, the lift-off covers are a better choice. Take into consideration the factor of what item of food you will be serving before purchasing the required chafing dish.
Generally, I use two half pans. Half pans, which slide into the one wide steam tub, are approximately 10″ tall. For them, you can even buy lids, but aluminum foil fits just fine too. Usually, I leave the cover on throughout serving at a fancy function or banquet. But I only keep the food protected for our more informal dinner parties before the visitors come.
Have you seen circular or oval-shaped chafing in restaurants or hotel buffets? A standard full-sized steam pan for chafing dishes is around 20′′ long and 12′′ wide. I recommend steam pans that are roughly 3′′ wide. There is more than enough space for water that way, and it's not so shallow that when I put the food insert pans in the steam pan, I fear spilling the steam pan.
With that being said, you can buy some steam pans that are below 2″ deep, which may be helpful to keep the food warmer. You either can't add too much water in the pan because when you add the food insert pans inside them, it will leak. Therefore, during the course of the operation, you will need to add water.
Remember that most main courses are eaten with oval or rectangular chafers, while circular versions with sides and desserts.
In conclusion, I covered an in-depth view of the chafing dish in this blog article. I explored the basics, how it operates, the various styles, and addressed all the top queries. Mainly, though, I added some of the awesome advantages of a chafing dish.
Thank me after your next party or gathering is a smash hit. I hope I handled all of the applications that you were searching for in a chafing dish.