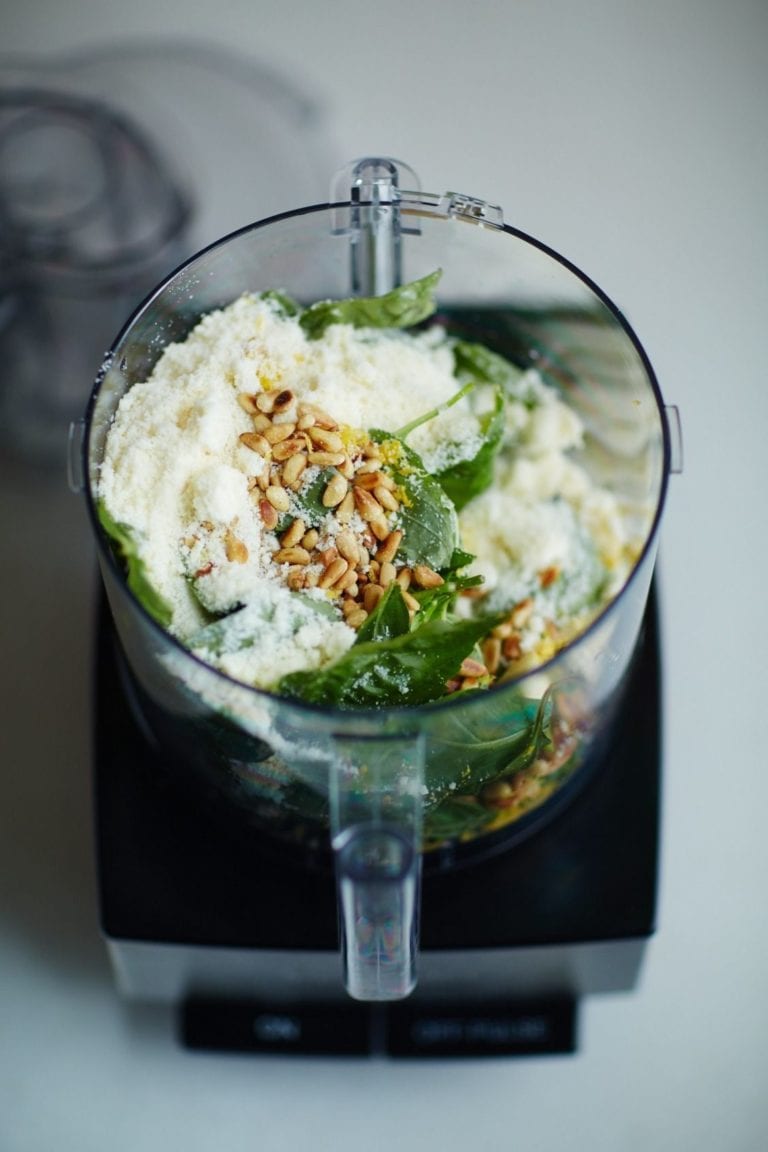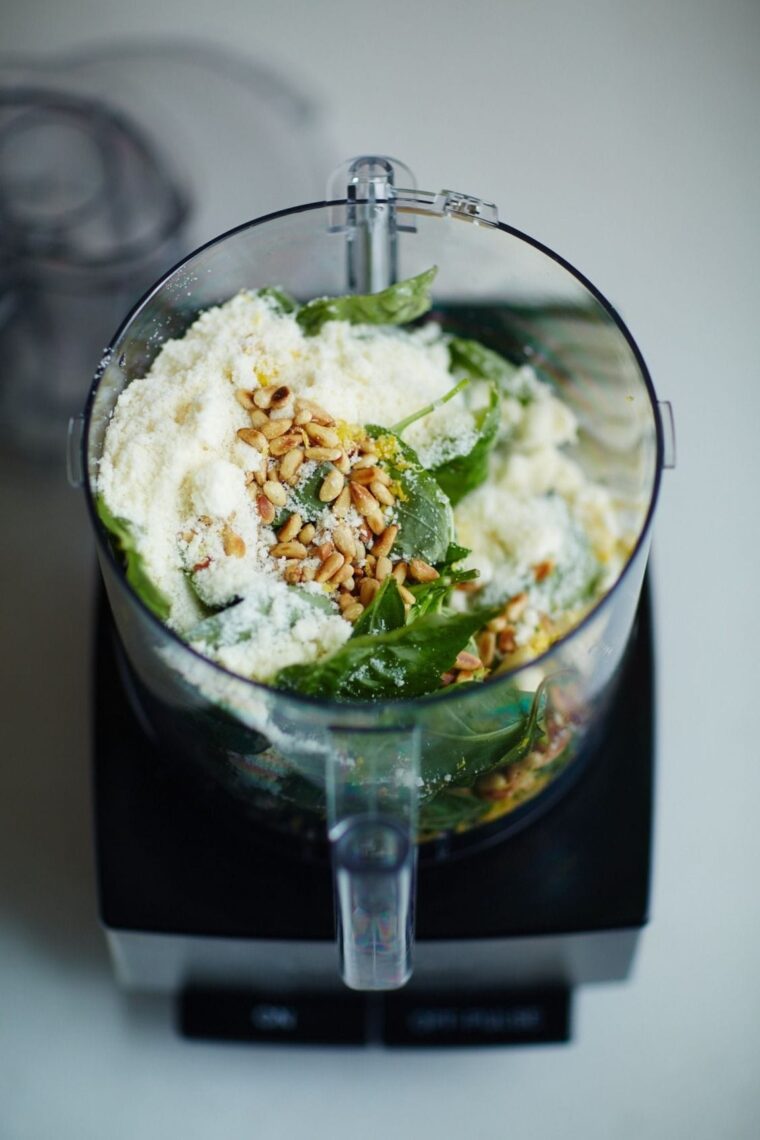 A food processor can be one of the most useful appliances to have in the kitchen.
Designed with razor sharp blades and armed with different attachments, they can make the work of slicing, grating, mincing and chopping a lot easier.
Not only that, some of the models of food processors are used for the kneading of dough, beating the egg whites, beating the cake batter and grinding the meat and vegetables.
They are the most useful with foods for which a certain texture is needed.
They can also handle hard foods such as nuts and seeds.
The task of cooking is definitely aided by employing a food processor. This versatile device truly has many advantages.
But we might not be able to use a food processor on all occasions. It might not be present in all the kitchens.
So does that mean that we will not be able to cook efficiently?
Certainly not.
There are still several ways by which we can substitute a food processor and use some other appliances.
If we enjoy cooking and want to cook that perfect meal for ourselves or our loved ones, the absence of a food processor should not act as a hindrance to our wishes.
Let me tell you the different alternatives that can be put to use.
Blender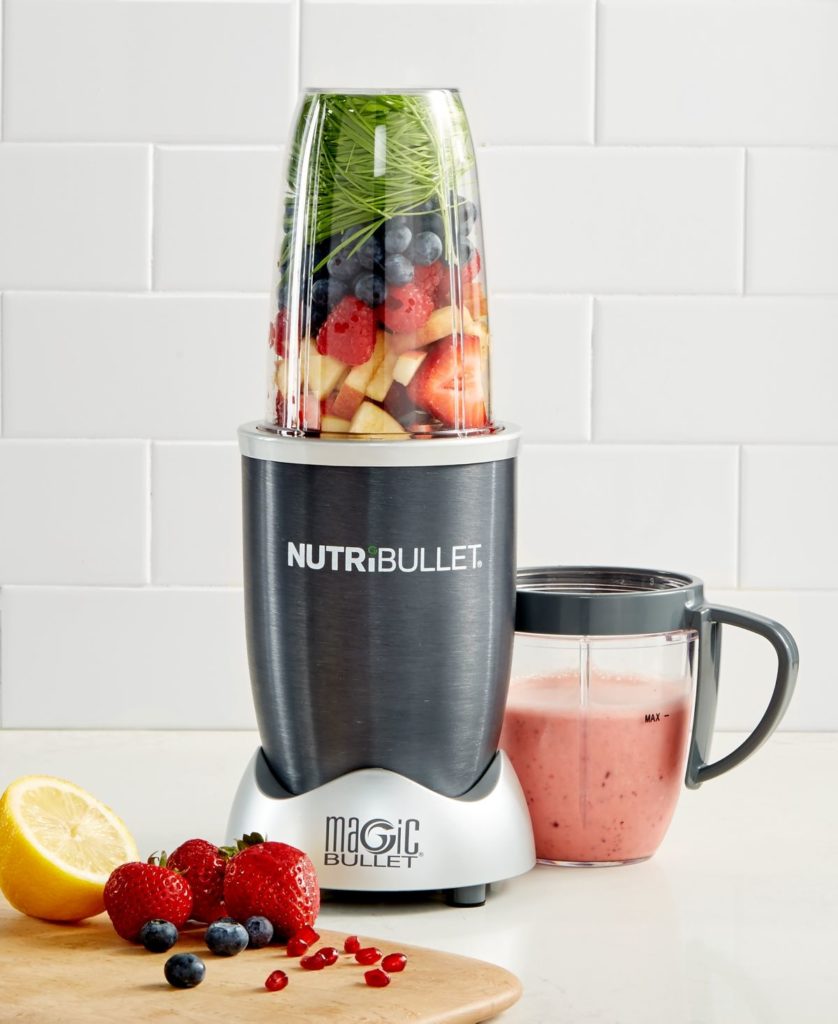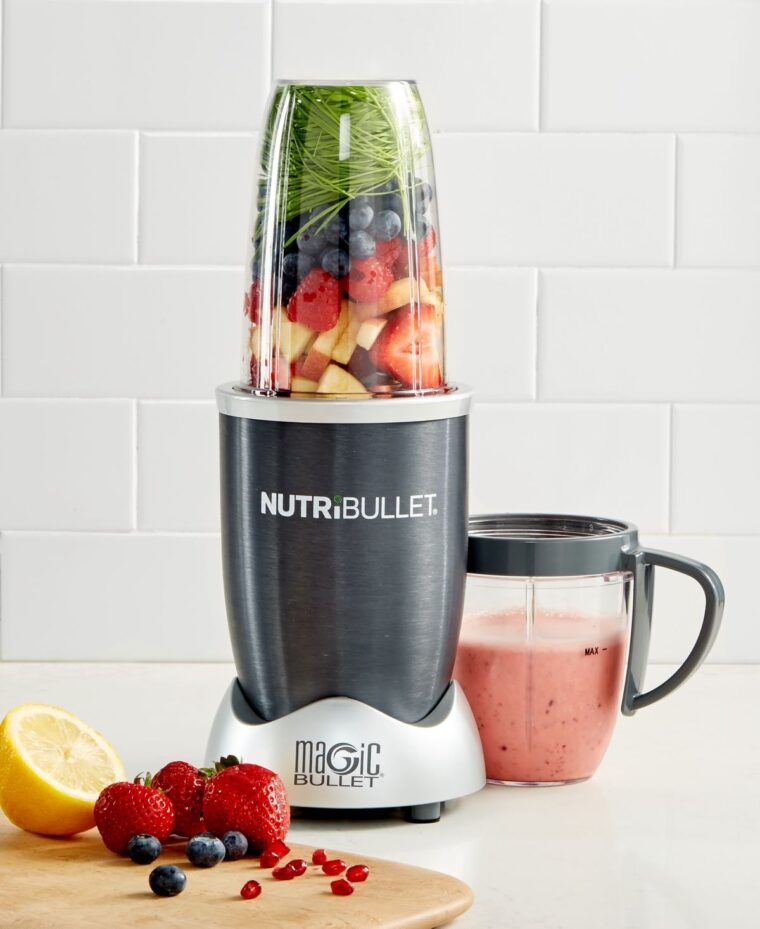 A blender can be used for other tasks apart from making purees and smoothies. It is the most common device that is used as a substitute to a food processor.
Also it is cheaper.
It can be used for chopping and mincing, but definitely needs to be done in smaller batches.
The pulse option is the one needed while mincing and dealing with soft foods to reach the correct consistency.
For making a puree working at low to medium speed for about a minute does the job.
By simply controlling the speed to our desire, a blender can also be used for the beating of eggs(for scrambling or making an omelette) and can even be used to prepare the batter for cakes and waffles.
Some blenders also come with an additional jar for blending herbs and foods with high fibre content such as celery. Patience is the key to working with this device as we have to work with multiple smaller batches.
Mixer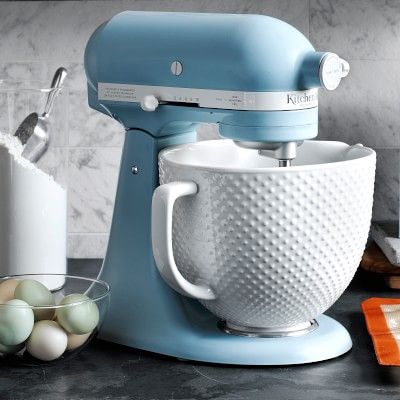 A mixer is another device that can come to great use when not having a food processor. It is very useful when we want to mix solids and liquids together. It can be used to whip and aerate different quantities of butter, milk, flour and eggs.
A mixer is available in two main forms – a hand mixer or a standing one.
Both function equally well but a hand mixer is used when the quantities are relatively less. It can be used to make dough for pies, bread and cookies, batter for cakes and dips, meringues and cream. It also takes up less space as compared to a food processor. Using it is also simple.
Grinder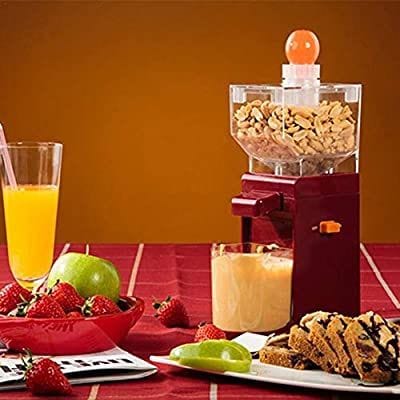 A grinder is also an efficient substitute to a food processor. It is very useful for chopping nuts, seeds, coffee beans and spices. Among the people who love coffee, some of them can have a grinder of coffee beans at home, which can also be used for grinding other stuff.
The way to use it is also really simple. We just have to place the food into the grinder and then pulse it until everything is broken down. The food gets turned into a flour like or a rice like grainy consistency depending on our needs.
We just have to make sure that the grinder is cleaned well after each use or else it can have the fragrance of the food ground earlier(specially the spices).
Using a Knife- Manual chopping and slicing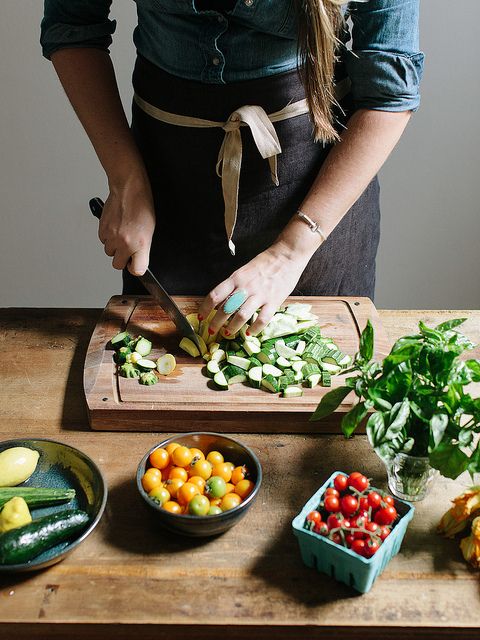 The task for which a food processor is used the most is for chopping and mincing food finely. This task can be achieved by using a good sharp knife and using our manual strength. The time taken will definitely be longer.
Before the food processor existed, a knife would be our best friend in the kitchen. All we need is a chopping board and a knife and we are good to go. Nowadays this method is mostly used for the chopping of onions and garlic.
We have to be very careful while using a knife.
We should hold the knife firmly with our dominant hand.
The food that we want to cut must be held by twisting our palm into a bear claw. Just in case the knife slips, it will then just brush against our knuckles. We should chop the food first into bigger pieces and then proceed to the fine chopping part.
Using a Rolling Pin and a Zip lock bag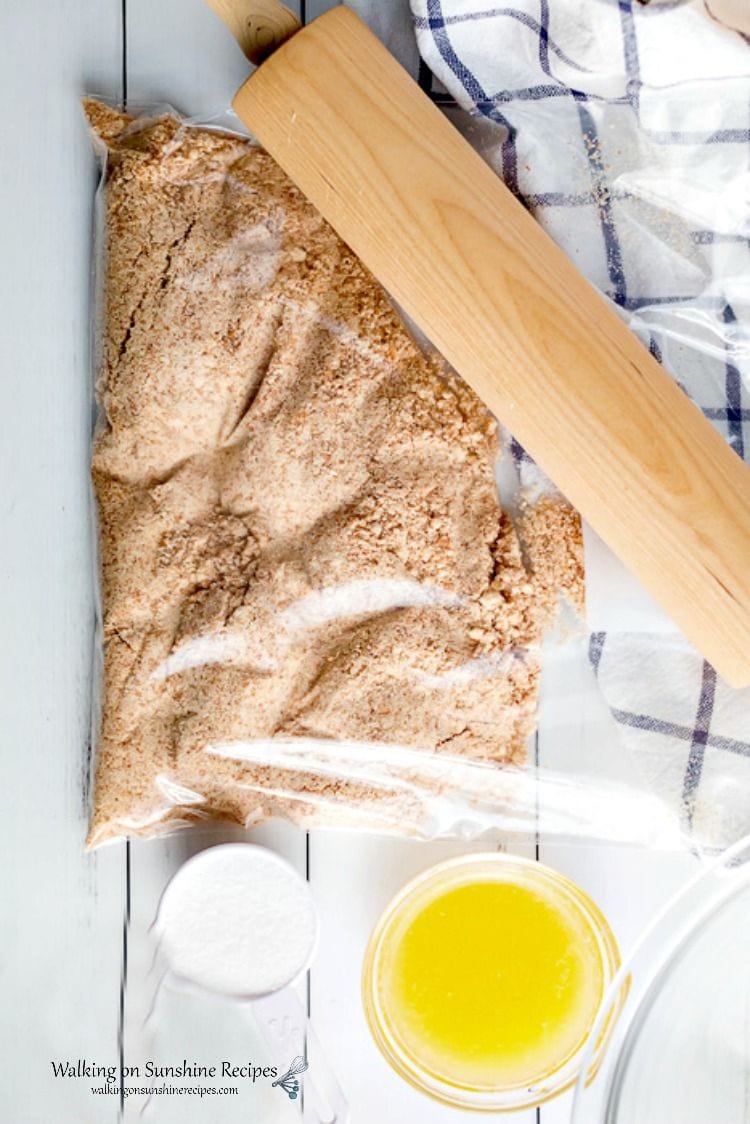 This technique is also very handy. It is used when we want to break down hard or solid food into smaller pieces. We have to place the food into a resealable plastic bag and then place it on a hard surface and then roll the pin back and forth over it.
We have to continue doing so till we have crushed the pieces to our satisfaction. If stubborn pieces are still left behind, we can break them hitting with the flat side of the pin.
This method is used when we want to break down cookies and biscuits to make tart crusts or dessert toppings. We can also make hummus by crashing chickpeas with this method.
Kneading dough by hand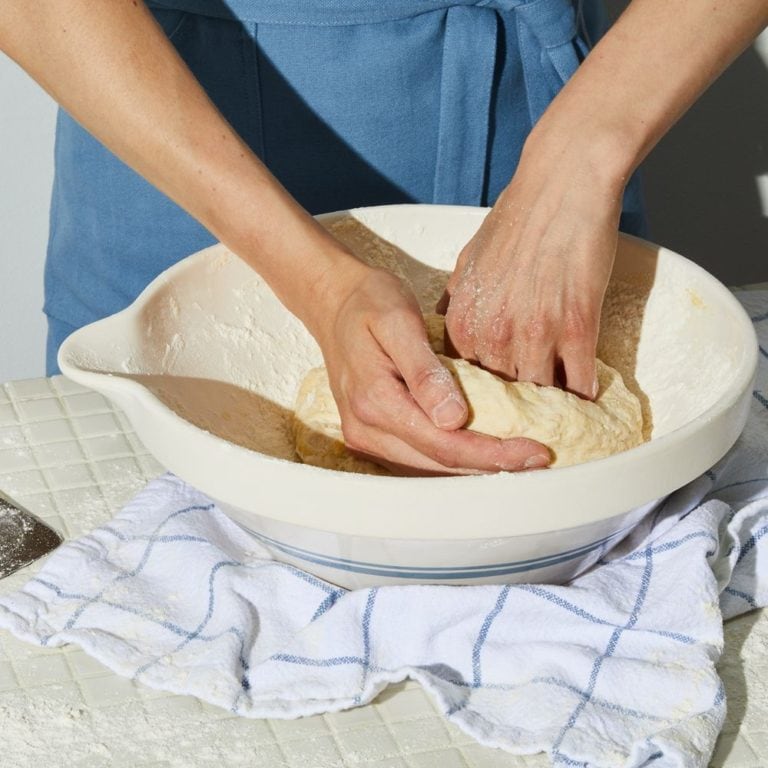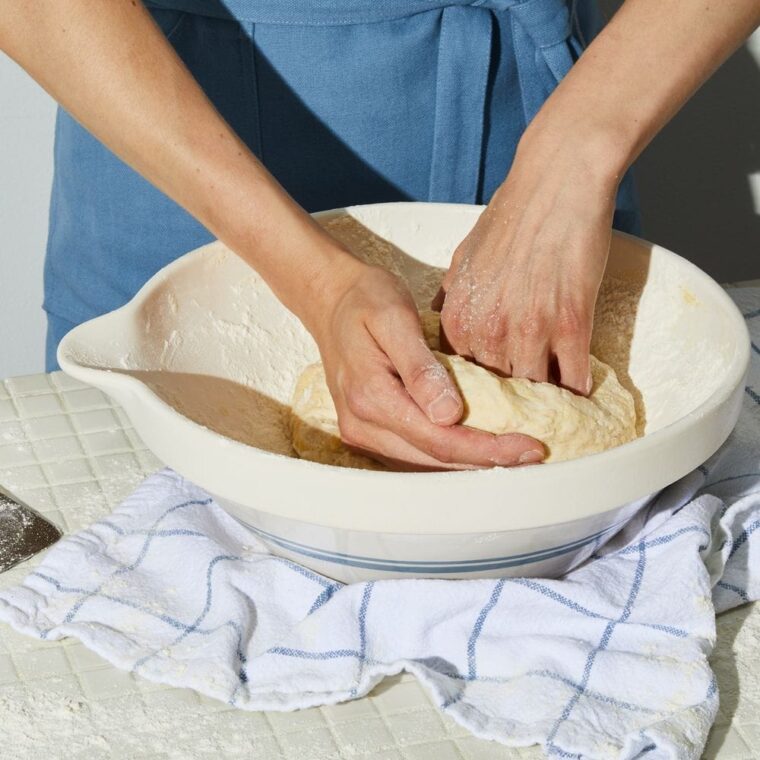 Even though a food processor can be used for kneading though, most of the people prefer doing so using their hands. Even bakers prefer kneading with hands and claim that it helps to achieve better results. Some people also say that it also helps to release stress.
We have to place the flour on a hard, flat and greased surface.
Then we have to make a mountain-like shape with hole in the middle with our hands and pour the binding liquid into it. Folding the flour inwards is the next step and we have to continue doing so till both the ingredients are mixed.
Boil the food and mash it when soft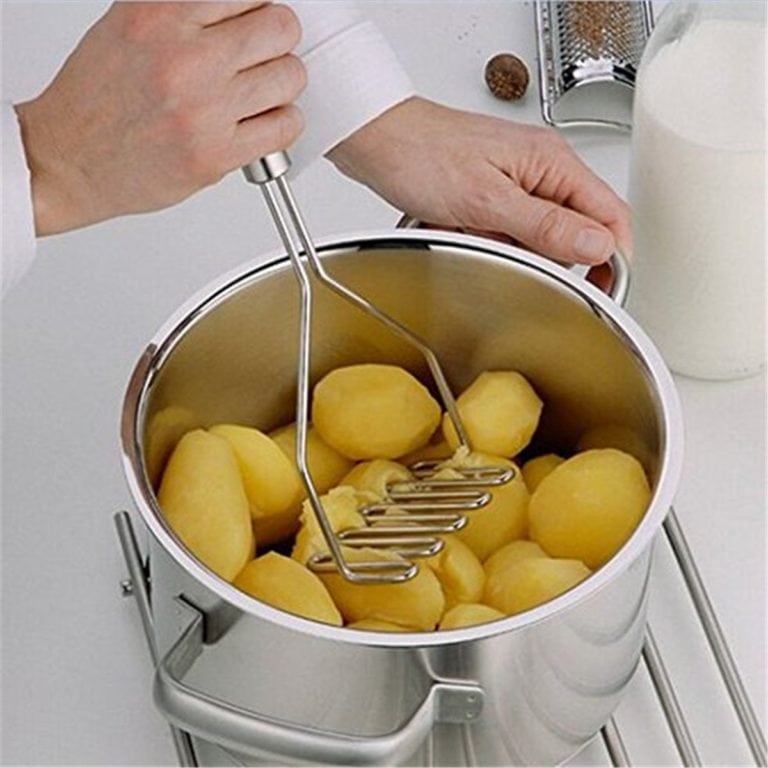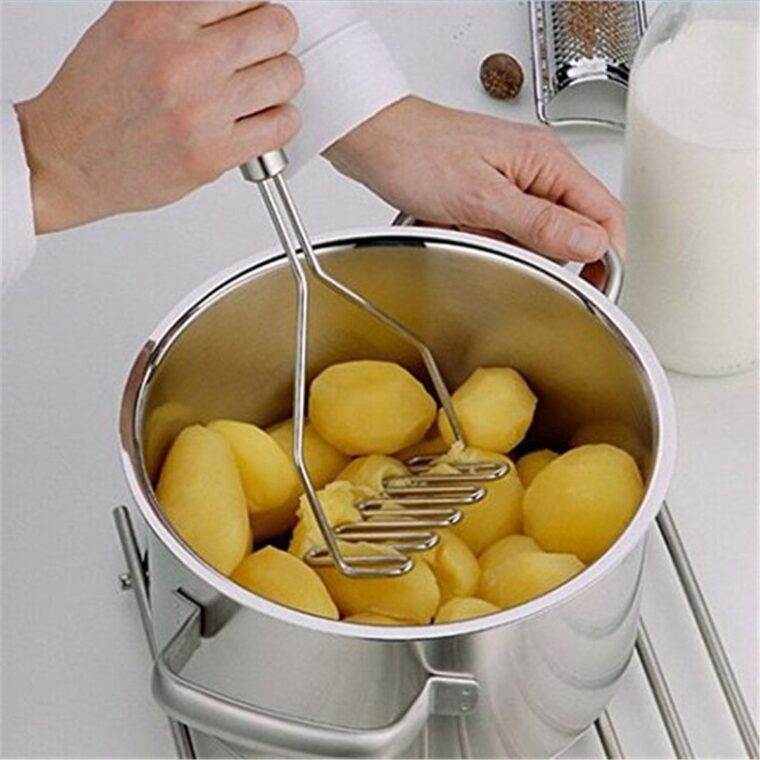 This is a reliable and useful method to obtain purees and was used when food processors and blenders did not exist. Boiling water is our helper here.
We have to begin with simmering or boiling the raw food in water till it becomes quite soft and mushy.
Then we have to drain the water from the food and mash it using a fork or a potato masher and continue doing so to break the food into smaller pieces till our desired consistency is achieved. This method is perfect for making sauces and jams.
For a finer texture, we can even push the food puree through a sieve with the back of a spoon.
Mortar and pestle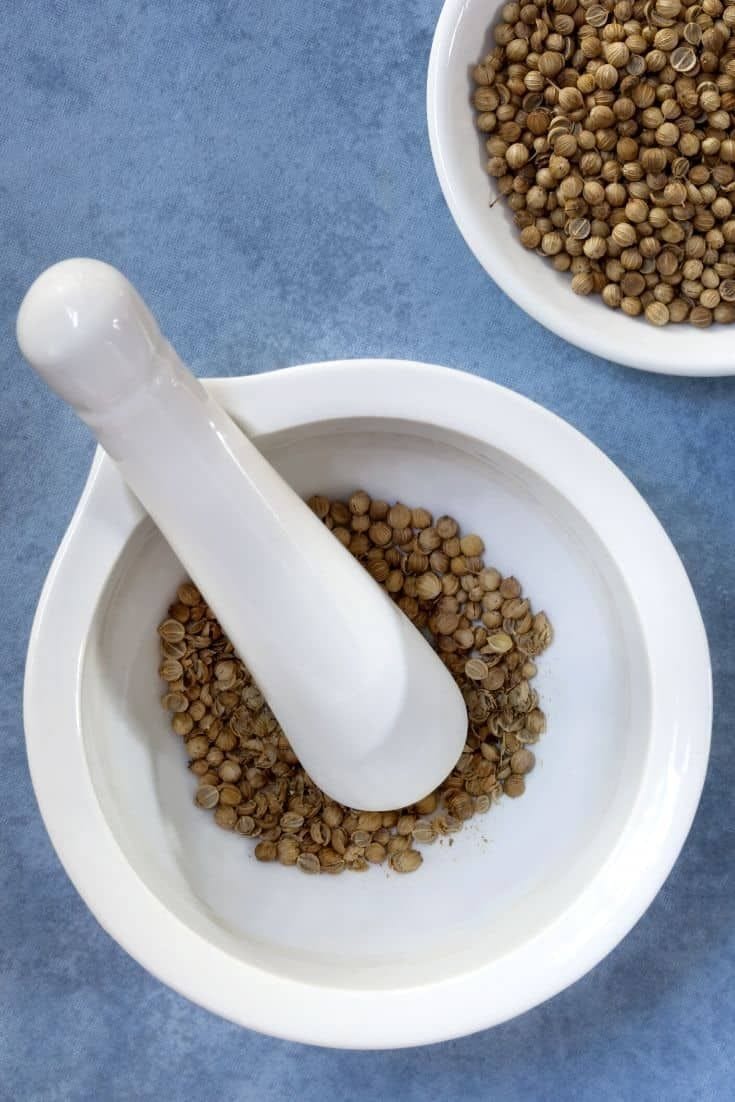 The traditional mortar and pestle can also be used to grind spices and does a pretty decent job of pulverizing food. Though it is difficult to achieve a very smooth powder like consistency, if we are satisfied with coarse grinding, it works pretty well.
Grater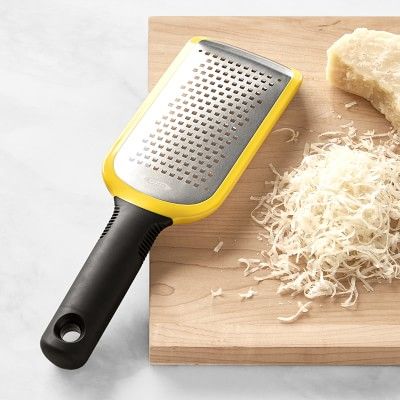 A grater can also be put to great use and can be used to shred hard vegetables such as carrots, raw potatoes, zucchini and many more. The method to use it is also easy. We just have to slide the food over the holes of the grater from top to bottom. Yes, we will not be able to achieve the finesse of a food processor but it can be overlooked.
The graters can be handheld ones or can be the box shredders. The box shredders have different sized holes on its sides through which we can get different results. One of the things to be kept in mind while using a shredder is that we have to be careful about our fingers and not let them slide over the holes of the shredder.
Food Chopper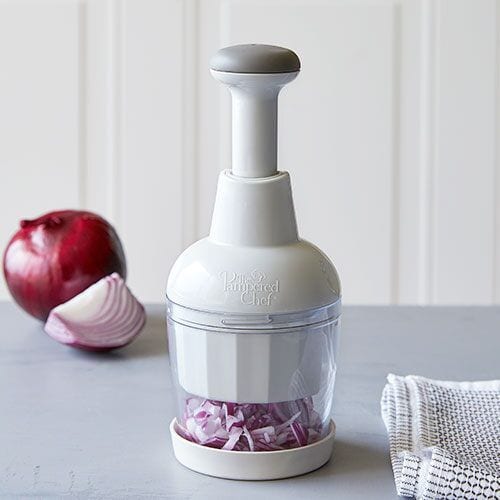 A food chopper pretty much has a polarized function of just chopping the food into smaller pieces. It is quite small in size as compared to a food processor which makes it quite easy to handle. Hence it also takes up less storage space. We just have to pop the contents into the chopper jar and turn it on. No fancy set ups are needed.
So well, by going through all the alternatives, we are bound to appreciate a food processor over its versatility. So many functions can be performed by one single device. But if we do not have one, that does not mean that we are at a loss. Those functions can still be done using a different way, as seen.
To summarize, a blender is the next best thing to a food processor for chopping and mincing. A food chopper can also be used for chopping. For grinding either a mortar and pestle or a grinder can be used. For mixing solid and liquid ingredients and aerating a mixture, a mixer works the best. Purees can be made by boiling and smashing the food. A grater does a decent job in the shredding of hard foods. We can also employ good old methods of kneading a dough with our hands and chopping using a knife.
If I tell you about my personal choices, then yes, I will definitely recommend having a food processor. But yes, if we do not have one, we can make ourselves resourceful and choose from all these different options available.