What happens if your Instant Pot Timer just won't start?
Is there anything that you can do?
For some users, it's frustrating to see this happen, but it's an easy fix!
We've compiled a list of some common reasons why this happens, and also shared some quick fixes that you can try.
The Instant Pot is a multi-cooker that is designed with convenience in mind.
It combines the functionality of a pressure cooker, slow cooker, rice cooker, steamer, sauté pan, yogurt maker, and warmer into one machine.
This kitchen appliance truly is a one stop shop!
It is ideal for people who are busy and who want to take advantage of the convenience of cooking all in one pot.
The Instant Pot is also safe and easy to use. It offers a number of safety features including a lid locking mechanism that is designed to pressurize the cooking pot gradually and help prevent any kind of explosion.
It also has a stainless steel steaming rack to cook food above the liquid.
Instant pots are miracle inventions for the kitchen.
When you have one instant pot, you can use it in multiple ways to cook your food.
You don't need a whole lot of different appliances, one instant pot is enough to get your work done with ease.
Instant pots are one of the most useful appliances of your kitchen.
Compared to other forms of cooking, making food on an instant pot is much easier and hassle-free. It takes very little time and provides you with nicely-cooked food.
Instant cookers run on a pressure cooking function. Because of that, your food gets cooked with the help of water steam, rather than with oil. Hence instant pots are great solutions for those willing to adopt a healthy lifestyle.
However, it is a little tricky to get accustomed to the instant pot, especially if it's your first time using it. The instant pot comes with a lot of functions and nifty details, and as a new user, it takes time to grasp them all.
What Can You Cook Using An Instant Pot?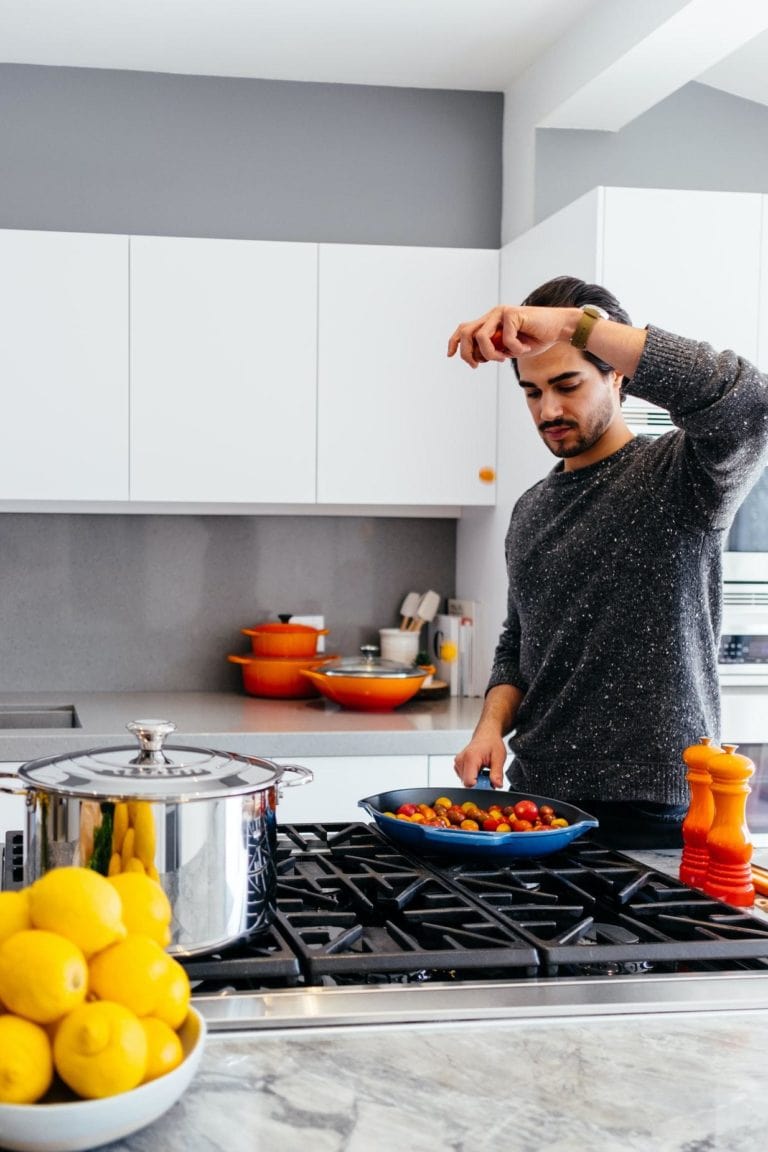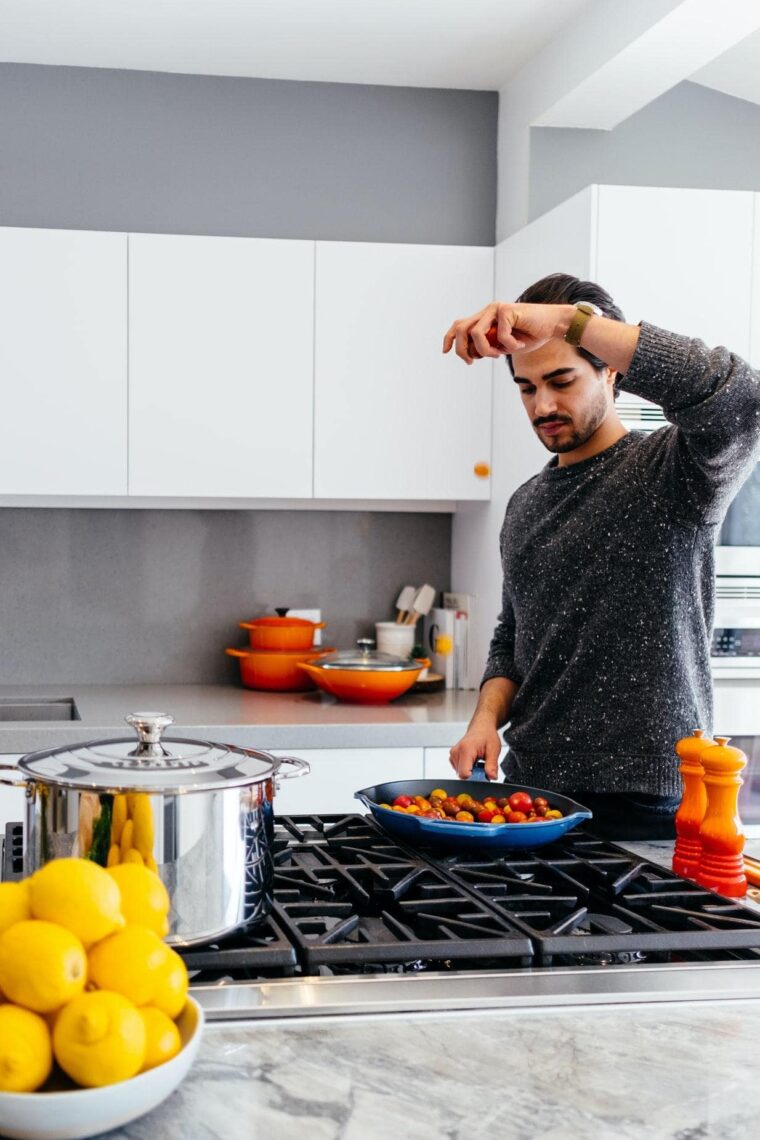 As I mentioned earlier, you can use the instant pot to serve a number of functions.
You can use your instant pot to pressure cook, slow cook, boil, sauté, cook rice, steam, etc.
You can also cook numerous instant pot recipes that help you get your cooking done in a very little time.
Instant pots are extremely convenient for cooking rice, potatoes, beans, salmon, yogurt, eggs, etc. In fact, you can also pull off a few fancy recipes on an instant pot.
Tips for Using Instant Pot
Instant pots are multi-functional.
They come with a lot of buttons, and if you don't know how to use them properly, you won't be able to reap the benefits.
Here are a few tips you can keep in mind before using an instant pot.
Your instant pot comes with a user manual that details how the pot functions. Before you start using the pot, make it a point to go through the entire manual.
While pressure cooking, the pot uses the steam from the water to cook your food. So you should put at least half or one cup of water into the food that you are cooking. Instead of water, you can also add broth to make your food flavorful.
Explore the different functions of your instant pot. For example, change its temperature depending on the food that you are cooking for optimum convenience.
When you are caramelizing onions, go for the sauté mode. After that, you can put the rest of the ingredients inside the pot for pressure cooking or slow cooking.
When you are cooking something at a set timer of 30 minutes, count in a little extra cooking time. The real work inside the pot begins after the water is completely warm and the pressure inside the cooker is ample. This process takes about 15 minutes, depending solely on the amount of food you are cooking.
The instant pot boils your food very well. But this can often lead to overcooking. I am sure you are not a fan of overcooked veggies or meat. So keep the time in check when you are using the pot for cooking food.
Why is Your Instant Pot Not Starting?
Instant pots are pretty easy for users, but at times you may face some minor issues.
If your instant pot timer is not starting, do not panic. It takes a while for new users to get accustomed to the various functions of the instant pot.
| Image | Product | Feature | Price |
| --- | --- | --- | --- |
| Twinstripe Favorite | Instant Pot Duo Crisp Pressure Cooker | 11-In-1 One-Touch Cooking Programs, Tender Juicy Meals with a Crisp Golden Finish | Check On Amazon |
| | Instant Pot Duo Evo Plus 9-in-1 | Consistently delicious as you like it Cooks fast & saves time | Check On Amazon |
You don't need to call a technician right away. In some way instant pot are better than pressure cooker. Chances are that you are facing any of the issues listed below.
Blown fuse
All instant pots come with an electronic fuse that controls the flow of current to the pot.
Due to some reason, if the fuse starts malfunctioning or the fuse is blown, it becomes impossible for the power supply to reach the instant pot.
Due to this incomplete circuit, the timer doesn't get turned on.
If you are facing a similar situation, the best solution is to replace the old fuse with a new one, so that you can conveniently carry on with your cooking.
Not Plugged in Properly
When your instant pot timer is not starting, check if the plug of the pot is securely connected to the power point.
It often occurs that the plug is loosely connected to the PowerPoint, and the current is not able to reach the pot.
Before turning on the instant pot, make sure that the plug is tightly attached to the point to ensure smooth functioning.
No Connection
It is a no-brainer that instant pots require a fully functional power connection.
If your power connection is not working properly for some reason, then your instant pot will refuse to turn on the timer.
Whenever you notice such an issue, check if your power connection is running uninterrupted.
Inconsistent Power Flow
If your power connection is not stable, it might affect the instant pot.
Since the instant pot entirely depends on current, you cannot turn on the pot without a consistent power flow. If your power connection is somehow fluctuating, the timer of the instant pot won't start.
Water is Taking Time to Heat
When you notice that your instant pot timer is not starting, there may be another reason. The water inside the inside pot takes a while to get heated up. If the cooking time of your food is 20 minutes, the water will take some time to preheat before the actual cooking begins. We have also compare instant pot with rice cooker for your ease.
Till the water is heated, the timer of the instant pot will not start.
Check the Manual
Even after following all of the following, if your instant pot is still not functioning properly, check the user manual for any troubleshooting.
Usually, instant pots are hardy appliances and do not require any expert care for minor issues. You can go through the manual and try to find solutions to the exact problem that you are facing.
Reset the Instant Pot
After cooking food, your instant pot becomes fixed at the temperature of the time that you had previously set. Before using the pot again, you can reset the pot and set it to a suitable temperature and time, depending on the food that you are cooking.
These tips should help you detect the issue.
However, if you are still not able to start the timer, you can consider calling the company for assistance.
Benefits of Instant Pot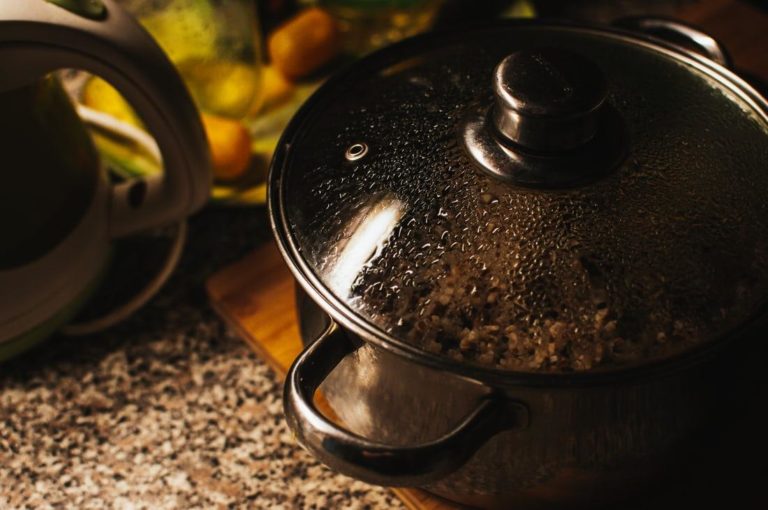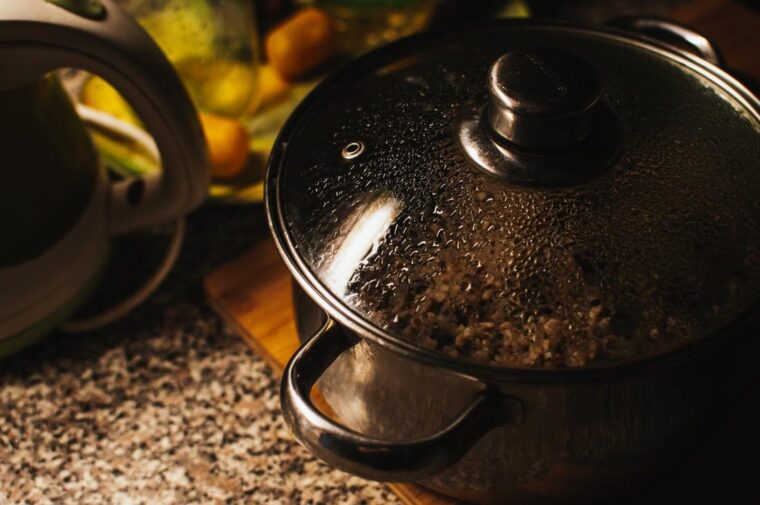 If you are somewhat confused about the utility and benefits of an instant pot in your kitchen, let us tell you some of its advantages.
Instant pots conserve and save energy, compared to other methods of cooking.
While using the instant pot, you don't really have to worry about burning your food.
When the timer goes off, the pot will stop cooking.
Instant Pots are great for slow cooking, pressure cooking, and for keeping your food warm.
Instant pot makes your food healthy, as it uses steam to cook the ingredients.
Instant Pots are made of stainless steel, so you don't have to fret about eating harmful metals with your food.
Since it takes less time to cook, instant pots are a favorite among people who don't get much time at hand to cook their food.
Conclusion
Instant Pot timers are designed to count down, but they can sometimes get stuck, particularly if you haven't used your Instant Pot in a while.
The Instant Pot timer has always been quirky, because it doesn't just start out of the box. You have to work with the timer buttons for a few minutes to make it understand that you really do want it to start counting down.
Instant Pot is a multi-functional kitchen appliance that combines the functions of a pressure cooker, slow-cooker, rice-cooker, and more. It helps reduce cooking time by up to 70% while making cooking easier, healthier and more convenient. However, Instant Pot works best if you properly set and use the timer. In our previous post, we discuss how to set up Instant Pot for the first time, and how to choose cook mode and temperature.
Instant pots are really worth it if you know how to utilize them properly.