Introduction
In the contemporary modern times where every domain is striving towards development, the domain related to cooking is surely not lagging behind. There are many new appliances which have paved their way into this domain which has made the process much easier and advanced.
These appliances serve a variety of purposes in the kitchens be it part of the households or the ones used at the professional level. The question which remains is Which appliances should be purchased by us that can satisfy our cooking needs?
The multiple variety of appliances available in the market surely gives consumers a lot of choice to choose from but also becomes the cause of confusion as to which one will be the best. This confusion is much more for the budding chefs who are left struggling between the choice of which appliance is the best for them.
So, keeping this in consideration, this article will clarify one such confusion by stating the differences between two appliances i.e. Magic Bullet vs Food Processor and the purpose these appliances serve. These differences will present a clear picture as to which one should be purchased by you as per the needs.
So, let's begin!
Comparison Table: Magic Bullet vs Food Processor
To begin with, let's start with a comparison table to indicate the appliances that are best suited for the particular purposes.
| | | |
| --- | --- | --- |
| Recipe | Magic Bullet | Food Processor |
| Soups and Purees | Best | Proficient |
| Smoothies | Best | Not good |
| Dips | Proficient | Best |
| Butters | Can manage | Best |
| Chopped Vegetables | Not good | Best |
| Kneaded Dough | Not good | Proficient |
| Cheeses | Not good | Best |
Having understood the purposes to which these appliances are best suited, let's move ahead and take a look at both of these appliances and the purpose they can serve separately along with the pros and cons of both of the appliances.
So, let's move ahead and begin with the description of the two appliances which are the topic of discussion.
Magic Bullet
Magic Bullet is an appliance which can take the place of many other appliances in the kitchen by serving their purpose but the size of these appliances is that of a Coffee Mug. The design of these appliances is simple as there are no buttons and dials as such. The motor activates when the user presses down the cup.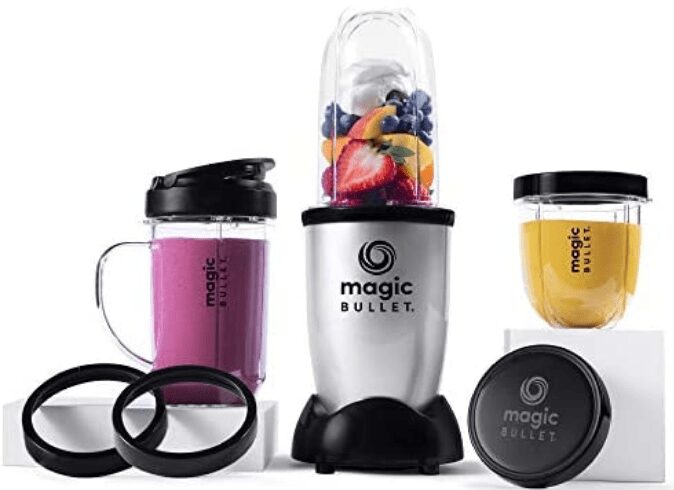 It's very easy to use. All you have to do is simply load the ingredients in the cup, twist on the blade, fix it in the power base and choose between the pulse and the easy lock feature.
Magic Bullet comes with a power base, 1 cross blade, 3 sizes of cups, two lip rings, resealable lids, and a to-go cup. It is also light and portable with a weight of 4.6lbs and offers 200 Watts of power.
The manufacturer claims that it can perform tasks like chopping, grating, blending, whipping, grinding and pureeing. However, the usage of it has also indicated that it can work well on smoothies, protein powders, soft fruits, leafy greens and vegetables as well.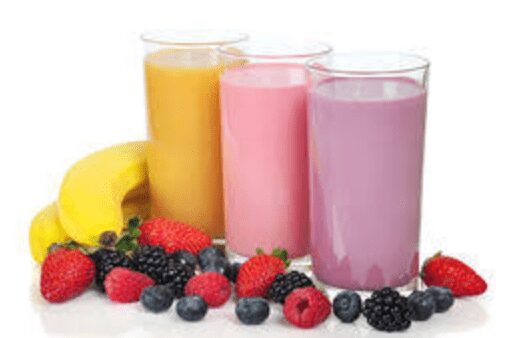 Hard vegetables and seeds might be an issue with this appliance though. But you can purchase additional accessories to solve this issue like blender cups and blades to handle ice and other hard foods etc. The best part of this appliance is that it is very affordable and readily available on Amazon.
Cleaning of this appliance is very simple as the cups and the lids are completely dishwasher safe. It is suggested to rinse the attachments with warm water after the usage. Blender cups might cause some difficulty as it is narrow and somewhat hard to reach with a sponge.
Pros of the Magic Bullet
Can perform many functions
Compact to store
Affordable
The cup of this appliance is microwave safe
Cups and lids are dishwasher safe
Doesn't makes much noise while in use
Cons of the Magic Bullet
The quantity that can be processed using this appliance is less as the size of the cup is small.
Struggles to crush ice
Food Processor
A food processor can well serve several purposes like blend, dice, slice and puree a wide range of ingredients. It is the appliance which is best suited for slicing hard ingredients like nuts etc. when it is needed to create something of a rougher texture.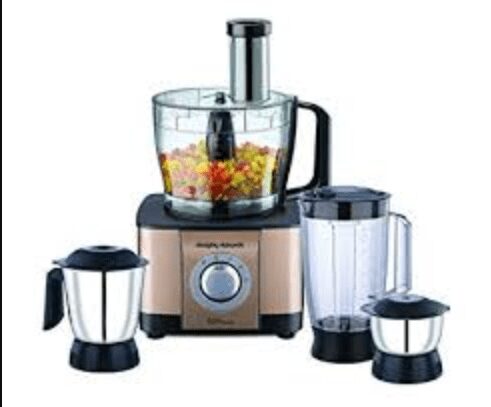 Food processors usually have hard blades, moderately powerful motors and wide containers and thus it can be used to make marinades, pesto, salsa, sauces and dough.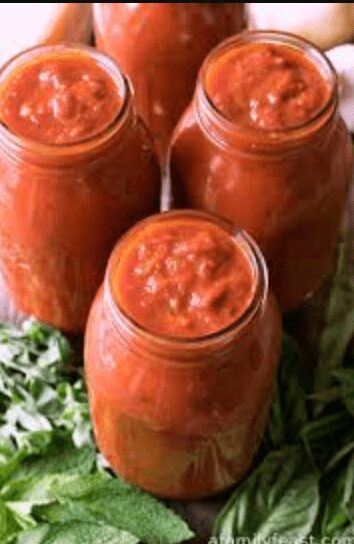 The bowl is of a wider size which causes ingredients to disperse more evenly without overmixing. But this doesn't indicate that liquids can't be added. Oil and water needs to be added to bring sauces and spreads together. Thus, soups can be made using this but the output won't be as smooth as it will be when done using blenders.
Food processor usually comes with a chopping blade, different size bowls, dough hook and slicing & grating discs. Some are also accompanied by the blending jug which is good for making smoothies or baby food. You will need.to purchase a mesh strainer if you want to make juice using this appliance.
The capacity of this model is 4 Litre and this acts as one of the major differentiating factors of the choice. Thus, it can well serve the needs of a family of 4 people. Also, all the parts of this appliance except the motor are completely dishwasher safe, thus, making it easy to clean.
Now, having read about both these appliances, let's do a comparison between the two.
Magic Bullet vs Food Processor
Blenders like that of the Magic Bullet are designed in a manner which can handle the liquids in a much better way than the Food Processors. Since, the jug of the Magic Bullet is of cup size, it's very easy to handle while pouring as well as you can directly drink from the holder itself.
Maybe not the best but this appliance is robust enough to grind up nuts, vegetables, and other smoothie ingredients.
On the other hand, Food Processors are much suited for the labour intensive tasks like kneading the dough etc. The big sized mixing bowls makes it possible to mix several ingredients at the same time.
So, while mixers like Magic Bullet are efficient and affordable as compared to the food processors, they still cannot do much more than blending.
A high end Magic Bullet can help make butter or ice-cream in conjunction with blending, but the average ones cannot compete with the several numbers of functions which can be performed by the Food Processors.
Now, having studied about both of these appliances and seen the comparison between the two, now it's time to give the concluding remarks on "Magic Bullet vs Food Processor".
Conclusion
We can conclude this article by saying that gone is the time when you needed to buy different appliances for different purposes. Now, you can purchase the extra attachments with a single appliance to make it useful for multiple purposes.
Now the question is Which one is the best for you?…The answer to this question is that Blender is a good option if you prepare a lot of liquids such as smoothies, soups etc. while a Food Processor is ideal to prepare large solid and dense quantities of food.
Thus, if you have a large family who loves cooking and does it very often, you may need both of these. However, I you want to go ahead with purchasing just one of the appliance, I would suggest you to go for Food Processor as it can serve more purposes using only this appliance as compared to the Magic Bullet.